DIY Farmhouse style has become a staple in interior decor in the past 10 years and is quickly becoming a classic look. What is not to love? Clean and crisp white shiplap walls, warm hardwood flooring, neutral furniture that goes with every season, cozy textures such as plaid, quilts, knits, and even shag rugs make it easy to fall in love with the farmhouse style.

So how do you get your home to have the farmhouse look? Glad you asked. Here are my Top 7 DIY farmhouse articles to help makeover your home, in large or small ways.

7. 10 Painting Projects for a Farmhouse Look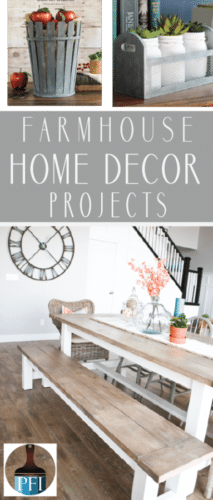 Small projects are often the best, they add a little touch of farmhouse style here and there, but they don't take up your weekend. Check out these easy to handle, painting projects that will help you convert existing items, into DIY farmhouse products.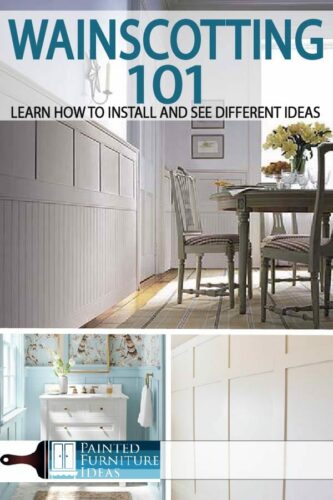 Wainscotting is a relatively easy way to add the farmhouse style into your home. Convert your entire home, one room, or just one accent wall. Learn everything you need to know to add these beautiful walls into your home.

5. How to Transfer Images on Wood and Glass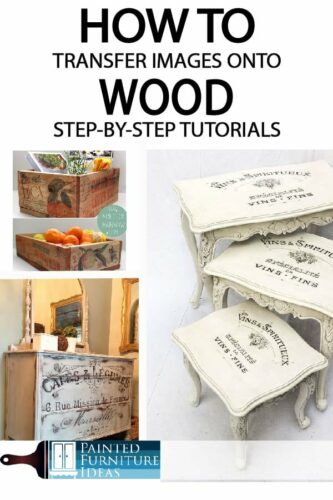 Farmhouse homes can't be cookie cutter homes. They all have an element of unique charm, you can't find at a store. This is where DIY is at its finest, custom farmhouse furniture. Transferring images to wood is a great way to create custom farmhouse elements. Adding a chicken silhouette to a cutting board, or adding your families last name to a wood sign above your doorway, are all beautiful custom elements. Read this article to learn more about different techniques to achieve these DIY farmhouse details.

4. How to Update Stock Cabinets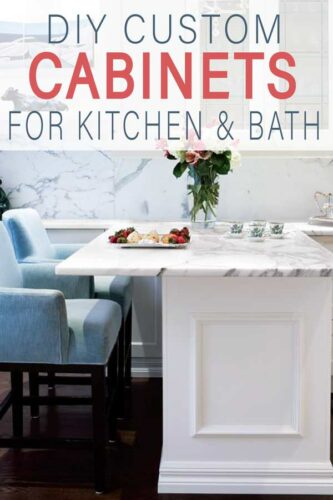 Custom cabinets are a farmhouse element that many of us can't afford. This article is a great resource with 5 different small fixes you can do to your existing cabinetry, to give that custom feel, without the custom price. Check out these great ideas before you invest in new kitchen cabinetry.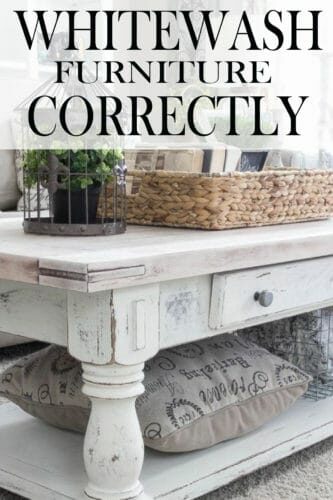 Whitewash is the painting technique of painting wood with thin paint that allows the grain to show through while giving a white clean look at the same time. This article is very popular for people looking for an accent piece to paint in such as a side table in the living room, or a chest of drawers in a bedroom. Learn all you need to know about whitewashing furniture here.

2. 6 Great Paint Colors for your Kitchen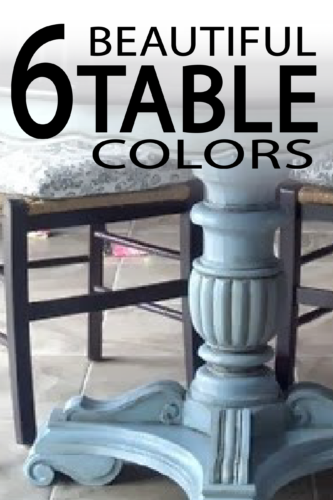 Having a painted kitchen table is a prominent DIY farmhouse element. You can keep the top a warm wood, with the legs painted, or paint the entire table. Light colors such as creams, whites, light blues are often used. Check out this article to see the Top 6 Popular Colors for a Farmhouse Kitchen Table. Check out this article as well to avoid mistakes such as chips and drips on your beautiful table: https://paintedfurnitureideas.com/mistakes-people-make-when-painting-a-kitchen-table/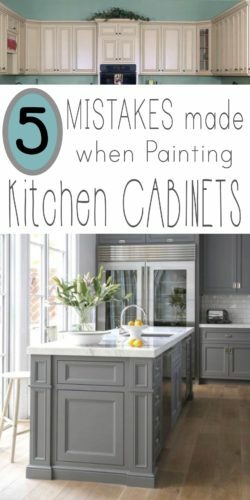 Light colored cabinets are unmistakably the most popular farmhouse project in the home. Cabinets are expensive, and so many DIY homeowners, are enjoying the benefits of repainting their cabinets and giving them new life. Light colors such as grays, whites, creams, do very well.
Many people opt to antique them which give them a custom farm feel. This is the most read article on my entire site. It is chalked full of information on how to repaint your kitchen cabinets, and how to avoid often made mistakes. I hope it helps you!
If you want the new look of cabinets, but aren't up to repainting, check out my latest on RTA cabinets to learn how to purchase new cabinets, and save $1000's by assembling and installing them yourself.