Kitchen tables get hammered over time. Whether you have little kids digging in their forks into the table, or just host many dinners with platters scraping the top, the table gets abused. Eventually, most DIYers think of repainting their kitchen table. It is cheaper than purchasing a new table, and the best part: you get to make it exactly how you want it!
Painting a kitchen or dining table isn't much more difficult than painting any other piece of furniture, but if you don't know what you are doing, it can turn into a big mess. Before you begin your table makeover, remember the main concern of repainting a table is to make it durable. Kitchen tables take more wear and tear than your average dresser or bookshelf. And who wants to spend hours of work, to see chipped paint a week later?


Here are five the most common mistakes people make painting a kitchen table: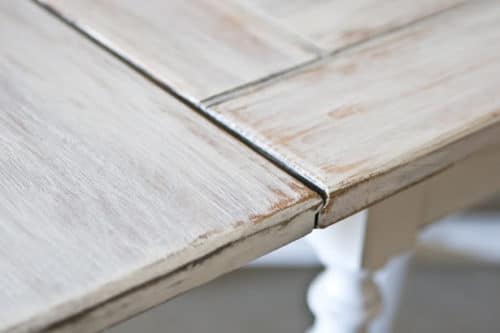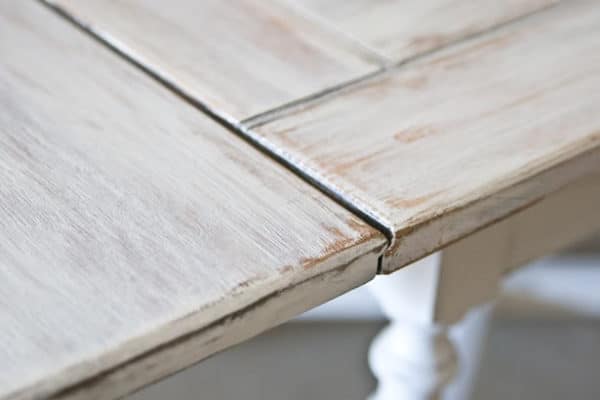 #7- Not Sanding Enough
You don't need to sand off all of the stain, however you do need your new paint to adhere to a rough surface. Sand enough until you have a rough surface and can see no glossy finish. When I sand a table, I use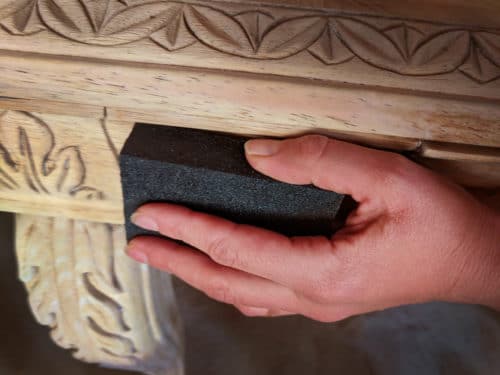 #6- Not Using Primer Correctly
Before you apply your paint that you must have at least one coat primer or shellac based primer. Shellac is used when you are covering a stained wood with paint. It helps keep the stain in and prevents future yellowing. Primer is used when the wood is bare. Make sure you use water-based primer for latex, and oil-based primer for oil-based paint or oil-based stain.

On trick I use to cut my time in half is to use spraying primer, instead of brushing it on. Some hardware stores sell these, while others don't.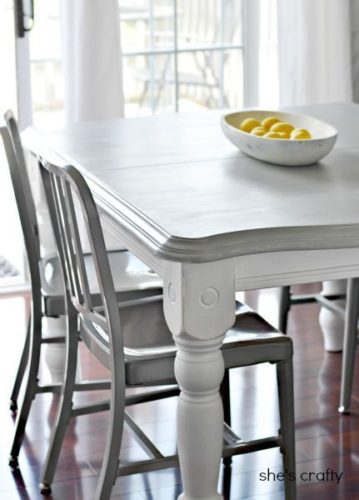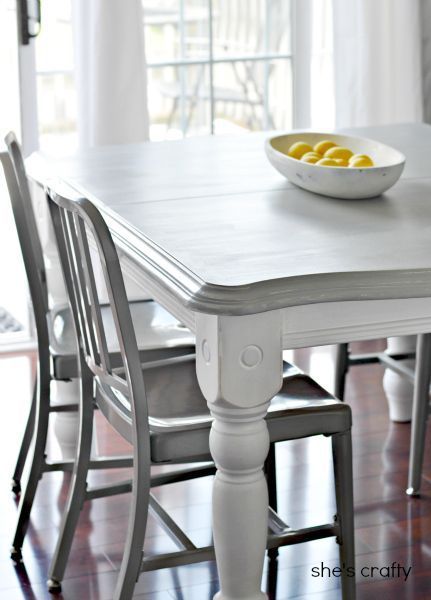 #5- Applying your Paint with a Brush
Keep the brush just for decorative legs please. A paint sprayer will give you the most even coat possible. It also gives you thinner coats which helps your table be more durable. I am NOT suggesting you use spray paint out of a can. A paint sprayer uses paint from a can. If you don't want to invest in one (they cost about $40), than use a roller. Rollers can cover more surface than a brush, with fewer stroke lines. Pick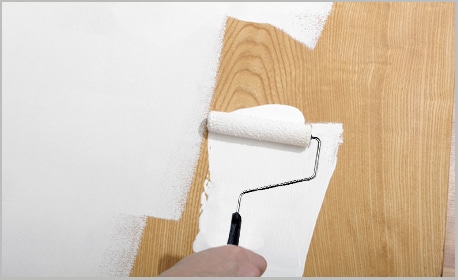 #4- Forgetting Floetrol
Flotrol is a must if you are painting your table with latex. If you are staining it, skip this one.