While whitewashing wood grain is still shown through, as the white gives a clean look to the furniture.  Whitewash is achieved using a latex white paint that has been thinned.  The basic technique I use for whitewashing is the following:
My recipe is pretty simple:
1 part water
1.5 part white flat finish latex paint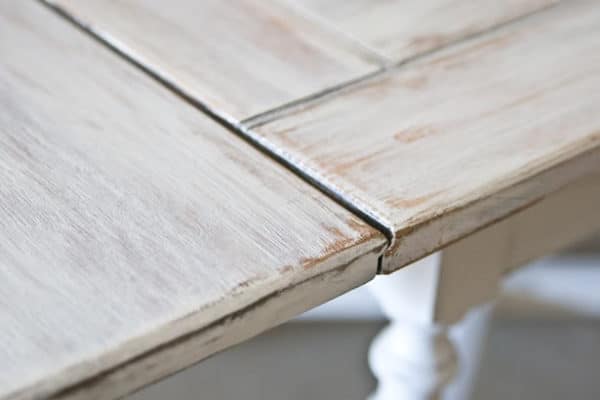 Before you jump into your DIY project, sand the furniture or walls with  a grit of 60 or 80.  Clean it with alcohol or a mixture of water and vinegar with a 1:1 ratio. his not only cleans your surface but it also dries out the surface to the wood so it absorbs the white paint more efficiently. If you want the final look to be rustic like this coffee table you are ready to grab the whitewash mixture. If you'd like your piece to have a smoother finish, sand it one more time with a grit of 200 or higher.  The higher the sandpaper grit the more fine it is, and the smoother your piece will be.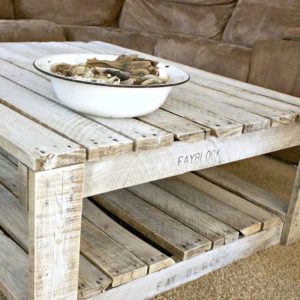 Use a washcloth to soak in the mixture. Slightly wring out the washcloth, and rub over the whole piece.
Make sure to get complete coverage.  This process of thinned paint will create lots of drips and mess so, make sure you have a drop cloth under your piece.  You can always add more coats of paint, but you can't take them away very easily.  Rub the paint on slowly and evenly, along with the wood grain.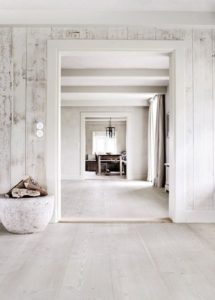 If you want to do a lighter wash, you can water the mixture down to a 1:1 ratio.  If your wood is a little too white, you can take a light sandpaper and scruff up edges of the wood to show more grain.  To achieve and more solid white paint, add 2-3 layers of white paint to your project.  Sealing whitewash is not required, however, you may choose to do this step.
If you have a high traffic piece such as a kitchen table finishing will keep your piece looking beautiful over time. Use any water-based sealer over the surface with a brush, using long strokes. If the paint is alkyd- or oil based it will turn yellow.  Latex paints and sealers are the only product that avoids yellowing.   Urethane varnishes specifically boast that it will never yellow.
Now you have whitewashed furniture correctly.
Did you know you can use this technique with any color of latex paint?  Check out this beautiful graywash nightstand.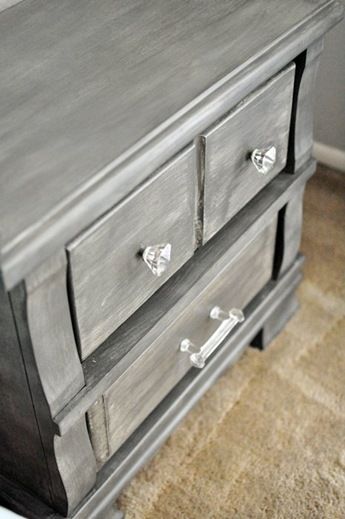 This "blue wash" dresser looks like it belongs on a french farmhouse, I love it. I hope this article has inspired you and taught you how to correctly whitewash (or any other color) furniture!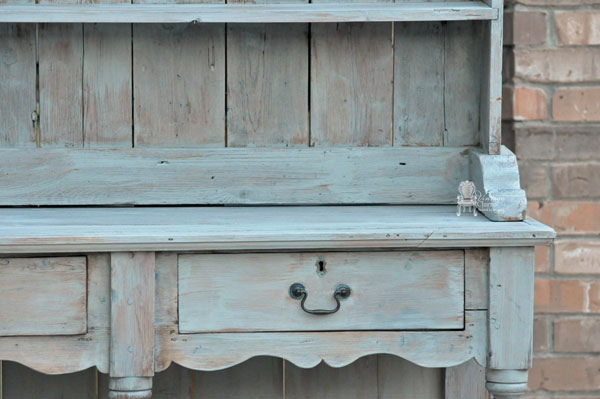 Whitewash is such an easy way to give your home the farmhouse feel.  Check out more inspiring images here: 10 Painting projects for a Farmhouse Look
(Visited 1,034 times, 231 visits today)