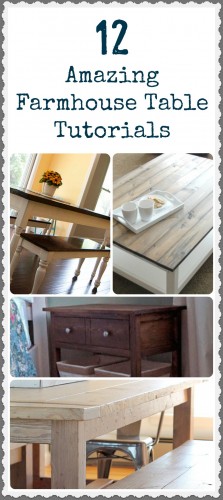 Shanty Chic has a great tutorial on how to make a study and beautiful outdoor table.  This all wood table could be stained or painted in any color you are in love with.  I love the classic x frame of this table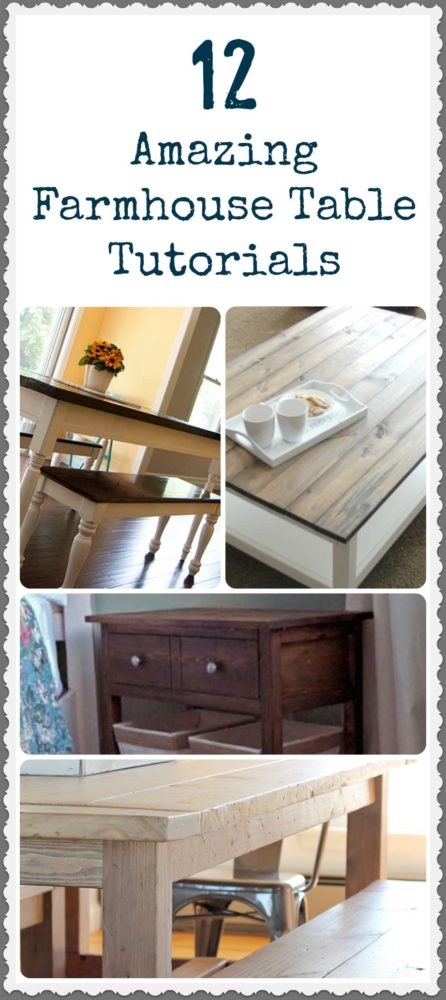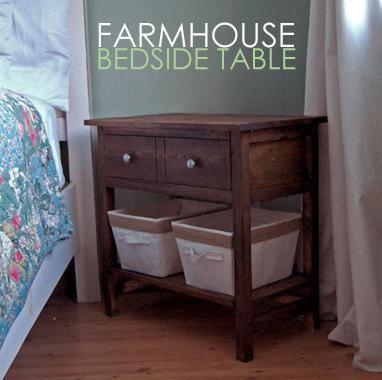 This farmhouse table not only has two drawers but has great side panels.  The farm table is perfect for burlap or stainless steel baskets.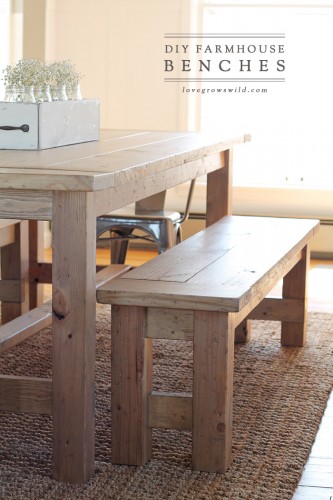 This bench is great for indoors near your kitchen table, it would also be a beautiful entryway area bench.  These could even be functional and beautiful on a patio or deck outside.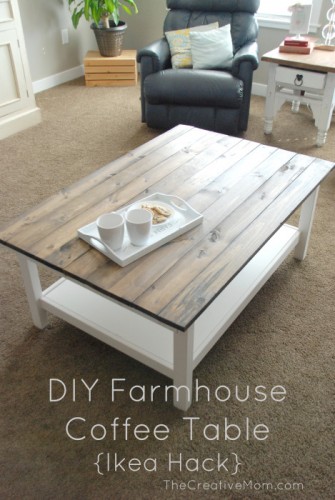 This flat panel top is the iconic farmhouse look.  The white paint with stain top is beautiful for all interior decor styles.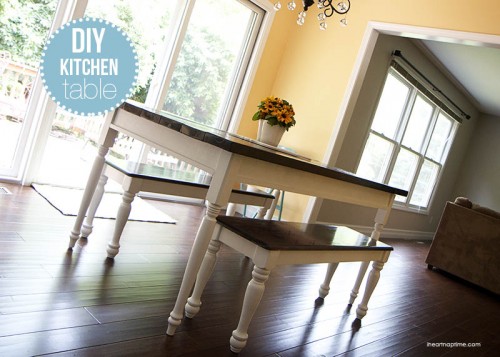 Using banisters from your local hardware store, makes this kitchen table not only easier, but more sophisticated.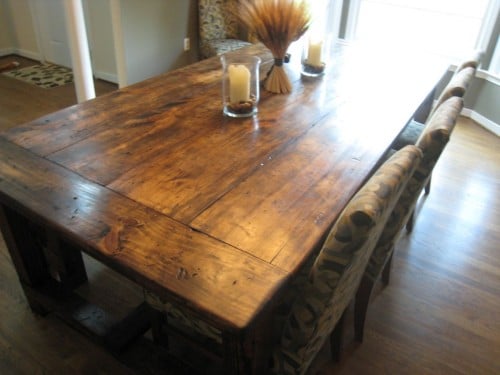 DIY Farmhouse Table with Blueprints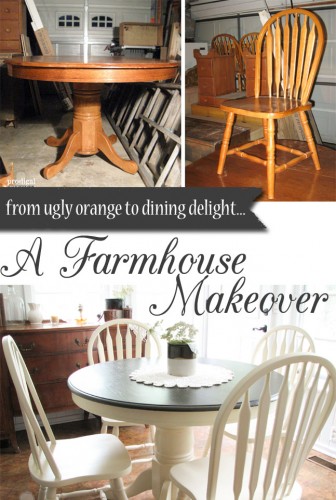 Repainting an existing kitchen set can give you a great farmhouse look.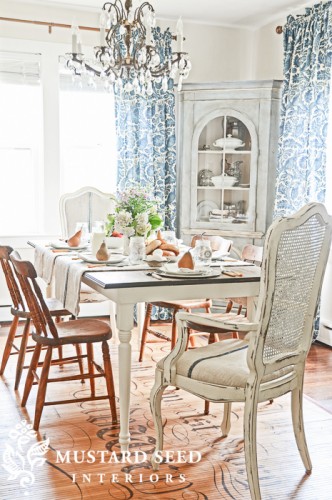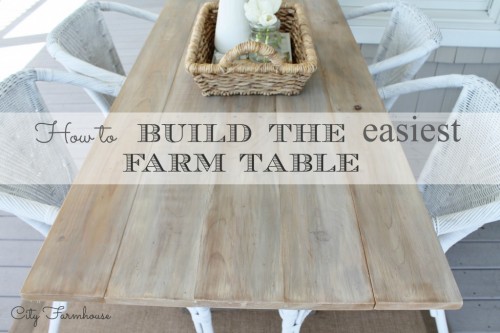 How to Build the Easiest Farmhouse Table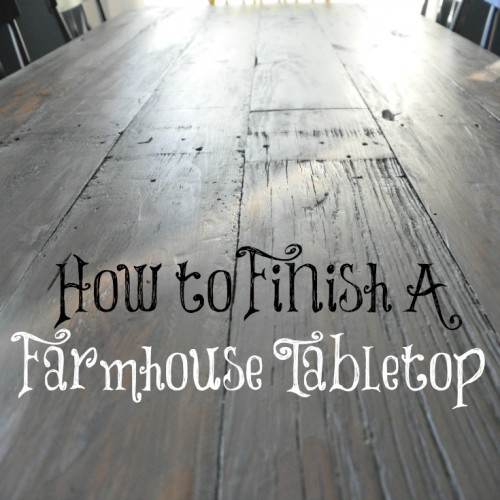 How to Finish a Farmhouse Tabletop