If you're ready to kick your furniture game up a notch, you're in the right place. We've scoured the latest design scenes to bring you the top trending furniture paint colors of 2024, all served up in a Pinterest-friendly package. Whether you're revamping an old coffee table or giving your entire living room a facelift, these colors are sure to inject some serious style into your space.
Mystic Navy Blue
Say hello to Mystic Navy Blue, a shade that's making waves in the world of furniture painting. This deep, almost velvety blue brings an air of sophistication to any piece it touches. It's versatile enough to complement both modern and classic aesthetics, making it a go-to choice for those looking to make a bold statement. Picture this: a beautifully repainted vintage dresser in Mystic Navy Blue against a crisp white wall—pure elegance.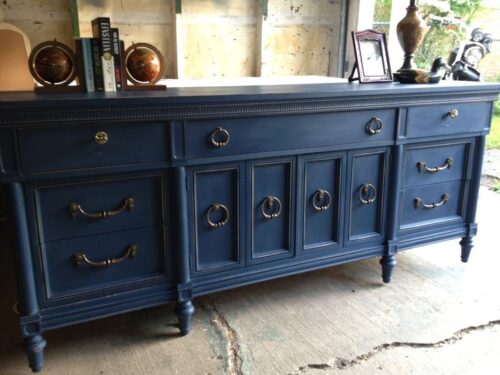 Earthy Olive Green
For those who crave a connection to nature in their living spaces, Earthy Olive Green is stealing the spotlight. This muted green, reminiscent of olive groves bathed in warm sunlight, adds a touch of the outdoors to your interiors. Imagine a reclaimed wooden bookshelf painted in Earthy Olive Green, adorned with potted plants and earthy-toned accessories. It's a rustic dream that brings the serenity of nature right into your home.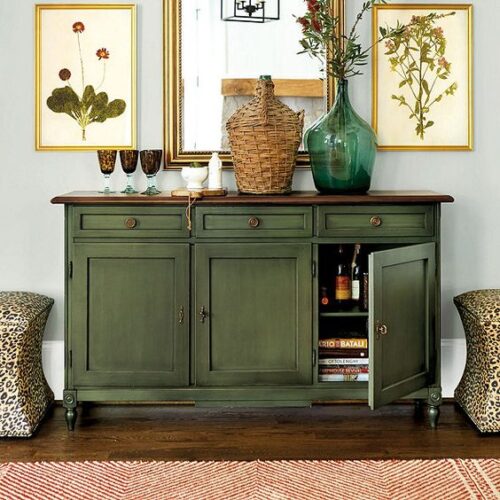 Blush Pink Bliss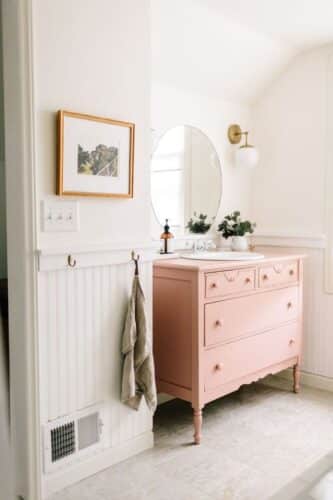 Blush Pink Bliss is making its mark as the "it" color for 2024, especially in the realm of furniture paint colors. This soft, rosy hue exudes a sense of warmth and tranquility, perfect for creating cozy corners in your home.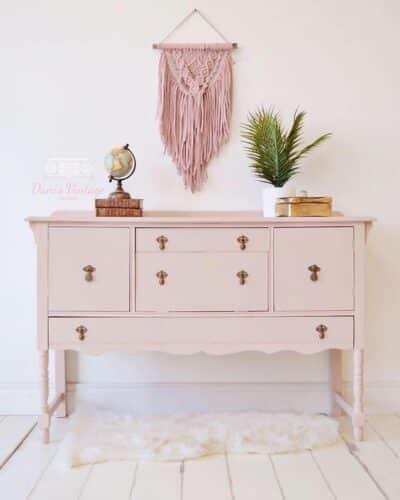 Consider revamping your bedroom dresser with Blush Pink Bliss, paired with gold or brass hardware for a touch of glamour. It's a color that effortlessly walks the line between chic and charming.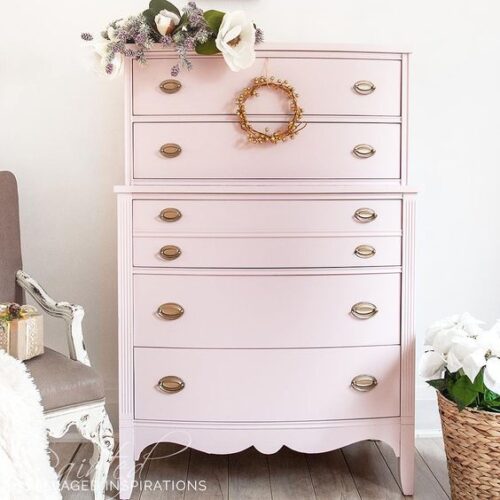 Sunny Mustard Yellow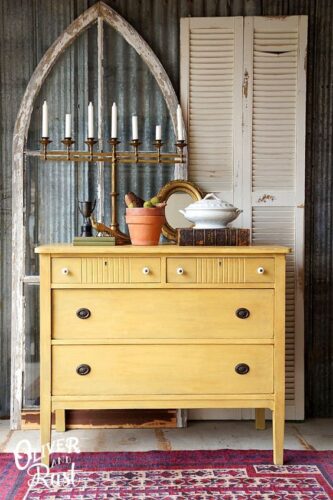 Bring a burst of sunshine into your space with Sunny Mustard Yellow, a color that radiates positivity and energy. This vibrant shade is perfect for accent pieces, like a cheerful side table or a statement chair. Can't you just picture it?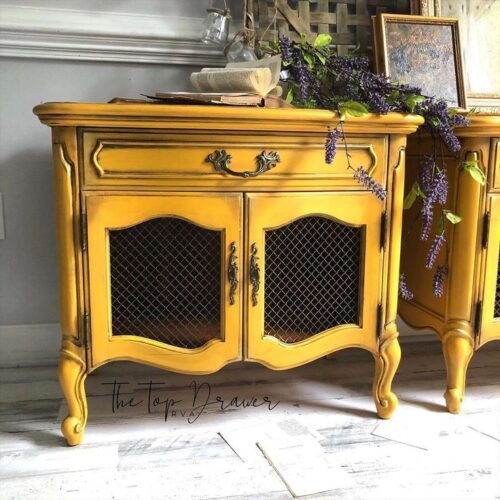 A vintage writing desk painted in Sunny Mustard Yellow, adorned with a vase of fresh flowers—talk about a mood lifter! This yellow is perfect in spring and summer, and brings warmth to any fall home decor, and in the winter it brings the sun inside to brighten the mood. Year-round, this color is your best friend!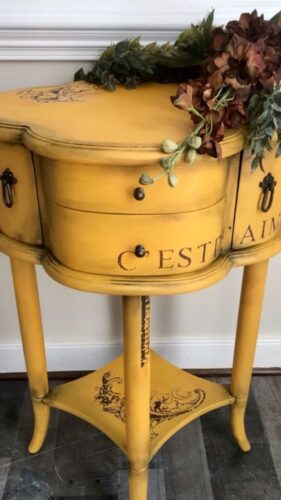 Regal Deep Plum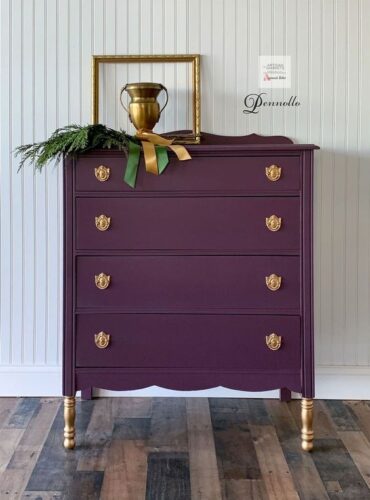 Embrace luxury and drama with Regal Deep Plum, a color that's taking center stage in the world of furniture makeovers. This deep, velvety purple adds a regal touch to any piece, transforming it into a focal point of your room. Consider a statement headboard painted in Regal Deep Plum against a backdrop of neutral walls—it's a surefire way to make a lasting impression.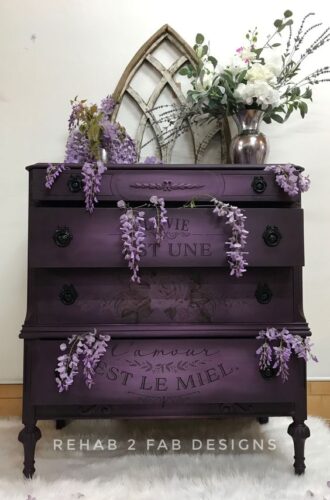 Now that we've unveiled the most popular furniture paint colors of 2024, it's time to get your DIY game on. Whether you're a seasoned pro or a first-time painter, these trending hues are here to inspire and elevate your home decor. And, of course, don't forget to share your creations on Pinterest—because nothing sparks inspiration like a stunning before-and-after photo!
If you enjoyed this article pin it for a friend!