The kitchen table is (arguably) the most important piece of furniture in your house. Think about it, you use it everyday (usually three or four times a day)!!
It is ground central for cereal bowls, milk spills, play dough smushing, diorama building, homework doing, dinner making, and everything in between. Why not make it a beautiful place to work and play? These transformations serve up plenty of inspiration.
This DIY genius used only $10 to completely transform her cheap, basic dining room table into a rustic chic piece that is drool-worthy.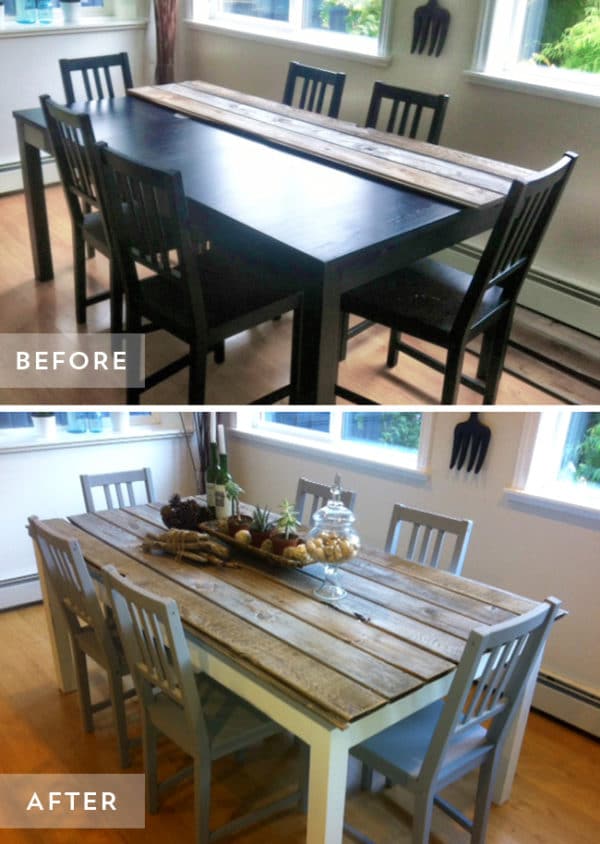 An amazing transformation of a laminate table from a dated dud into a cottage chic piece that is truly beautiful.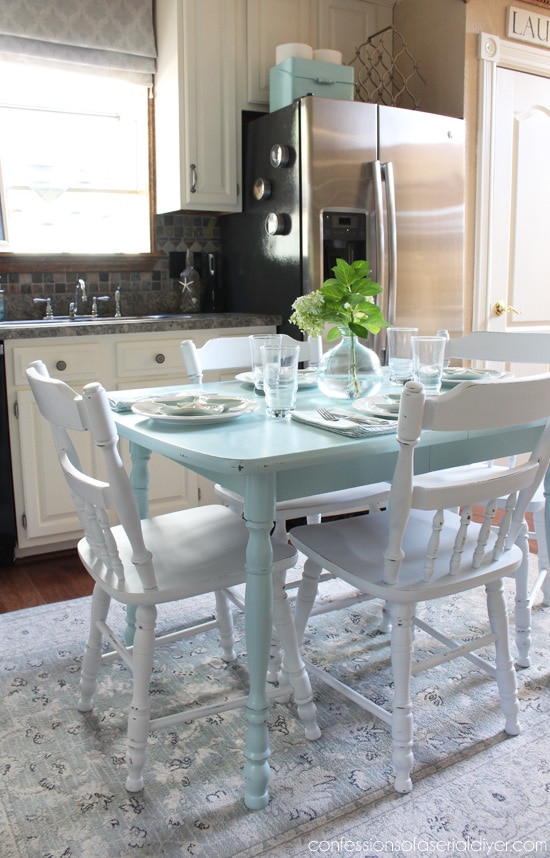 source
Beautiful transformation of a pedestal table and matching chairs.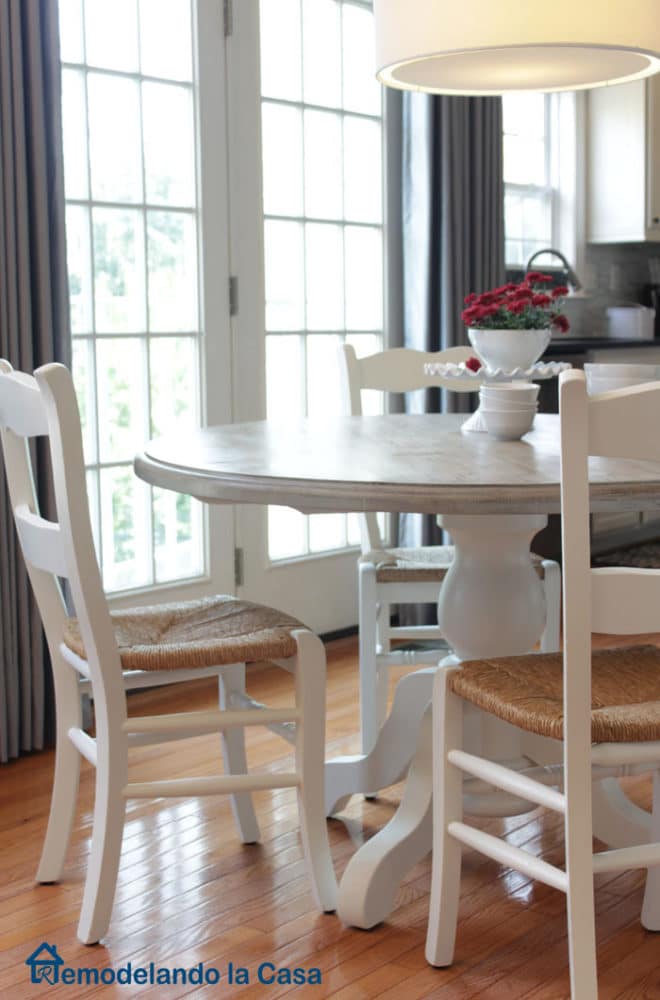 This mom took a 20-year-old table and refinished it to it's former glory. The results are absolutely stunning.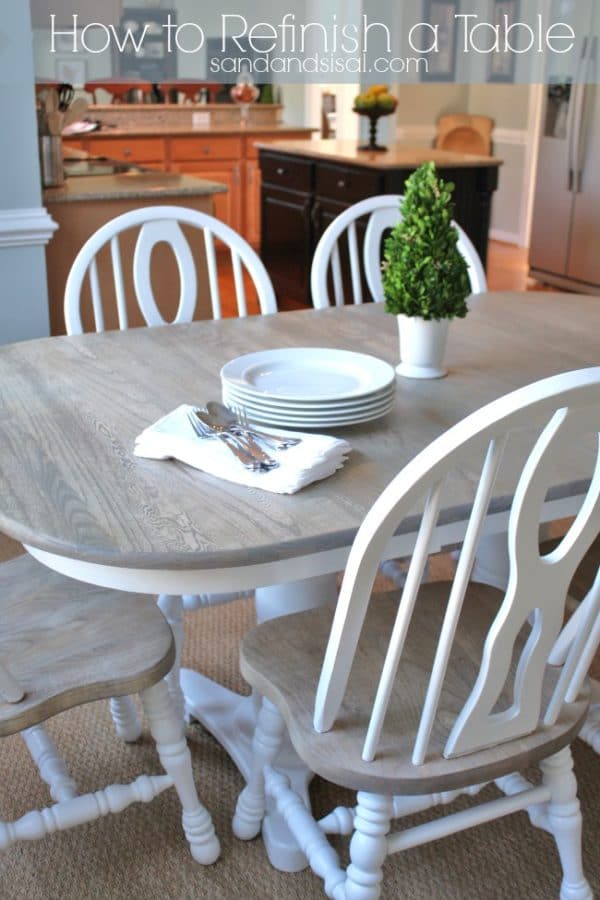 Roadside find transformed into a beautiful kitchen and chairs from Art is Beauty.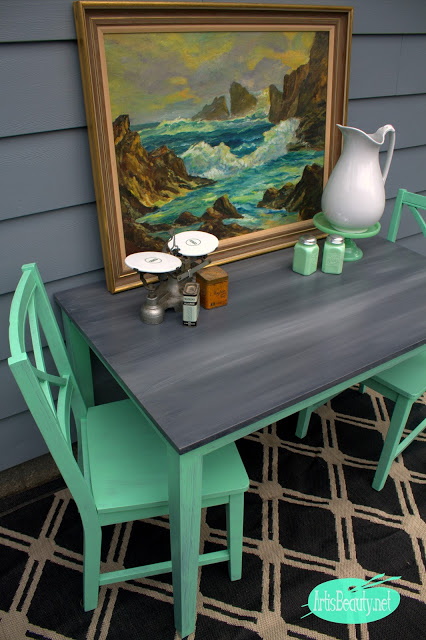 See how one mom took a drab kitchen table and transformed it into a farmhouse style piece that Joanna Gaines would be proud of.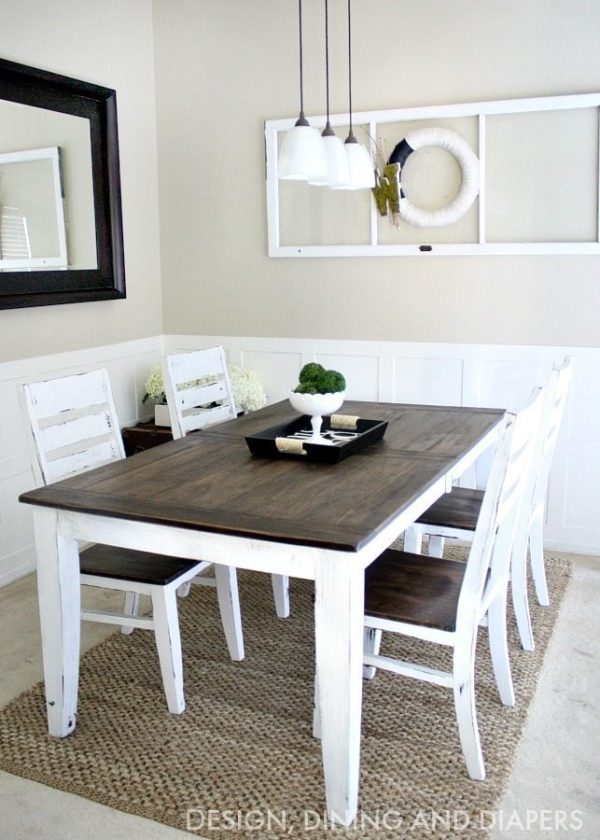 A chalkboard paint makeover worth swooning over. It's is almost too beautiful to eat on.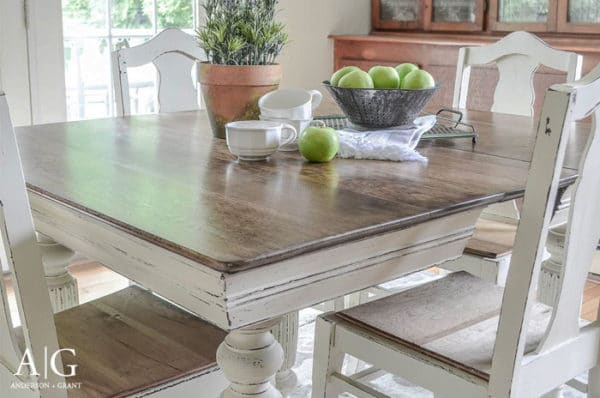 This transformation uses a paisley pattern and wood stain to add a beautiful and creative statement to her kitchen table.

I love how this transformation uses rattan chairs, and gives them a fresh coat of paint for a completely new look.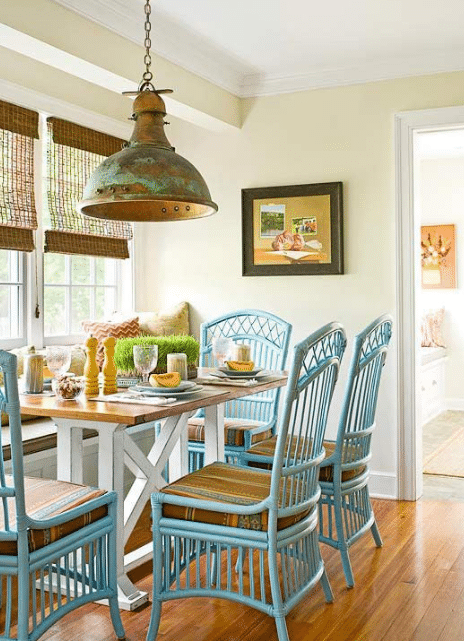 If you really want to go all out, here's a fabulous tutorial on building your very own farmhouse table from scratch.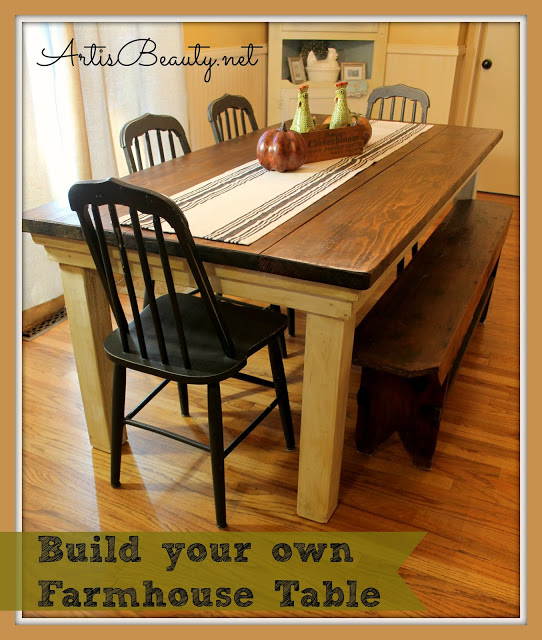 If you are fully inspired make sure you read The 4 Biggest Mistakes People Make When Painting Their Kitchen Table before you start painting. So readers, what was your favorite table makeover?