A kitchen upgrade doesn't not have to cost you a new mortgage.  If you are willing to learn and put work into your home there are many kitchen upgrade tutorials available.
Make your upgrade on a dime by taking a minute to look at these small DIY Kitchen upgrade tutorials.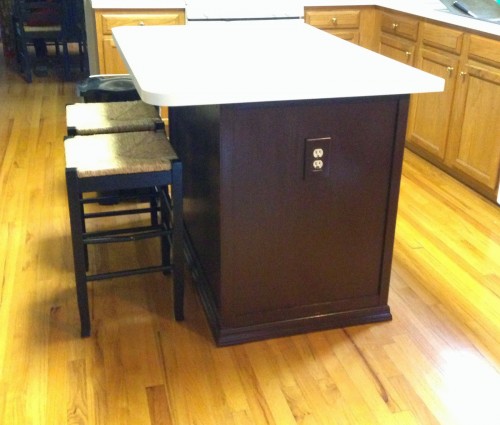 Kitchen Renovation: Upgrade Your Builder Grade Island 
Add molding and restain your island for an instant upgrade!  This project will cost you less than $15 and transforms the main furniture piece in your kitchen.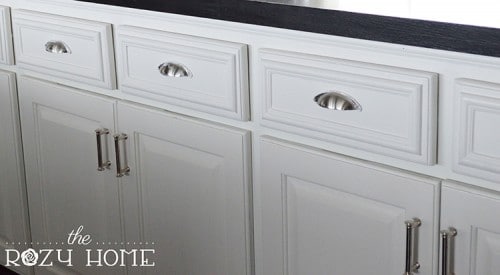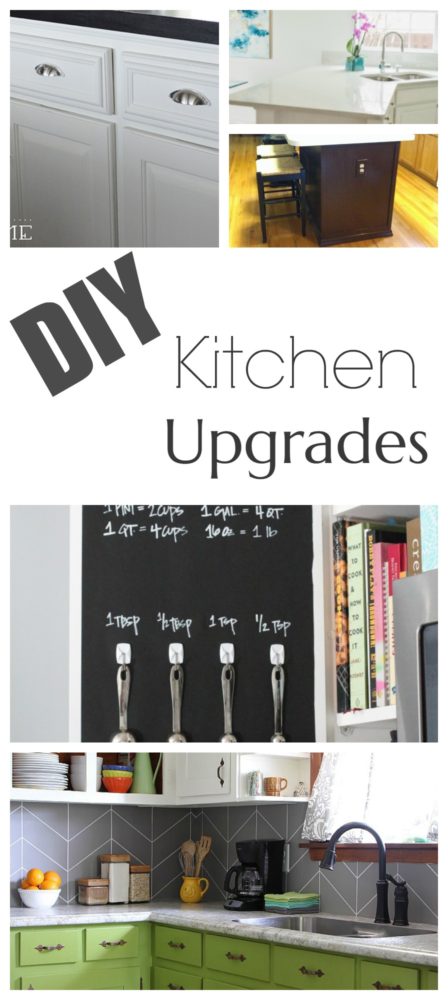 Cabinet Updates: Adding Trim to Cabinet Drawers
This kitchen upgrade involves adding trip to your drawers.  Using a nail gun makes this project go quickly.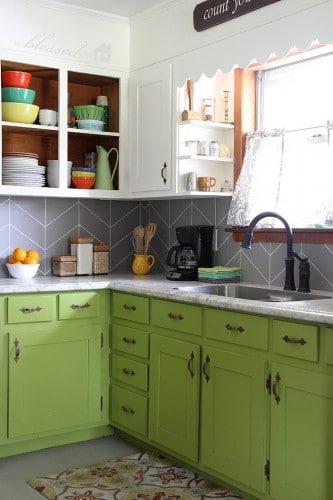 DIY Herringbone Tile Backsplash
Add a new back-splash!  I love this example, but I have many more ideas found here: Must See Back-splash Ideas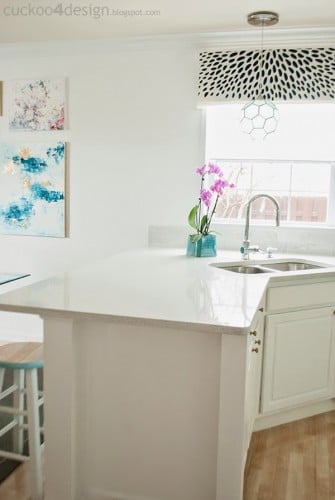 Not only does this article show you how to install your counter, but also to upgrade the corner post.  Using new wood and trim, it looks so easy!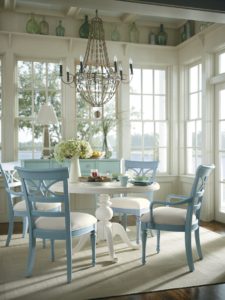 If you have a weekend available and $40 you need to repaint your kitchen table.  It transforms the entire feel to the kitchen!  Check out how here: How To Paint a Dining Table  and just in case you should read this article: The 4 Biggest Mistakes People Make When Painting Their Kitchen Table
DIY Chalkboard Measuring Cabinet
This is an upgrade many people may not see, but it will be beneficial to you.
If you want to go big or go home- check out these other kitchen upgrade articles: