Are you looking for great paint color ideas for your kitchen?  There are so many colors out there and for the room that gets them most use, you want to LOVE that color.  Kitchens often have windows that bring in light and therefore can handle a dark kitchen paint.  However the more light there is the cleaner and more organized your kitchen will appear.
When painting your kitchen use sample jars to try several colors.  Think about your colors for a few weeks before repainting your entire room or cupboards so you don't have regrets.  Here are some of the latest, hottest paint color ideas for you to think about!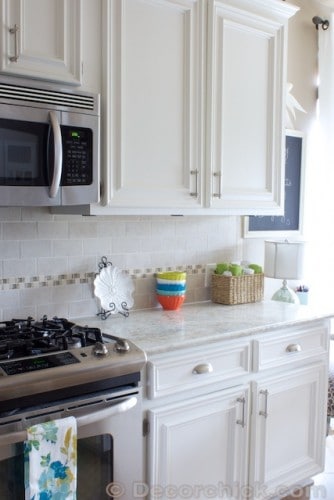 White cabinets are the thing, and for good reason.  They are gorgeous!  However they do require regular cleaning.  This isn't idea for a family with many toddlers.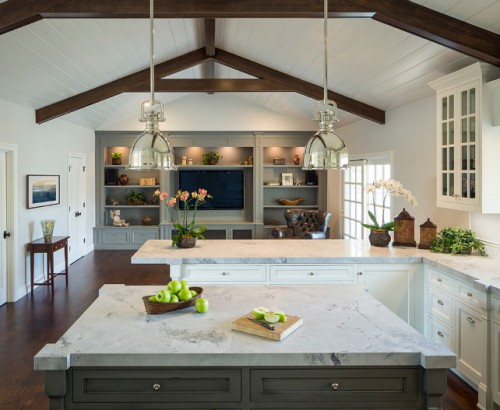 This kitchen has several Benjamin Moore paints.  The soft gray walls, accent the dark gray/green cabinets nicely. Don't be afraid of using more than one color of paint for your cupboards.  In this kitchen there are three different paint colors used on cabinetry.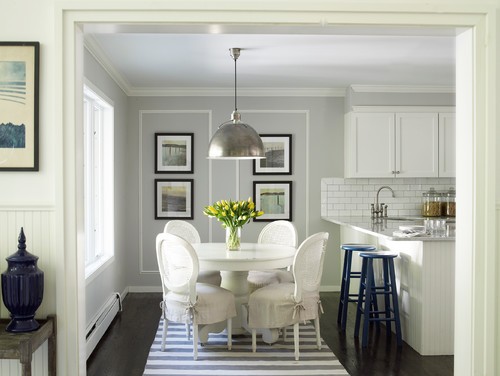 Gray and white make any kitchen look new and glamorous.  This is my dream kitchen right here!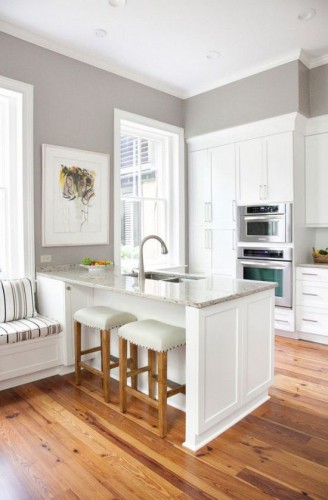 Sherwin Williams Gray Versus Greige
Gray works so well with any color of wood, which is why it is ever popular in kitchens. It is a very safe color for a kitchen.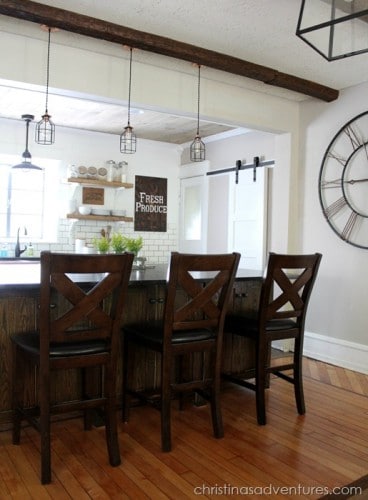 Sherwin Williams Gray Versus Greige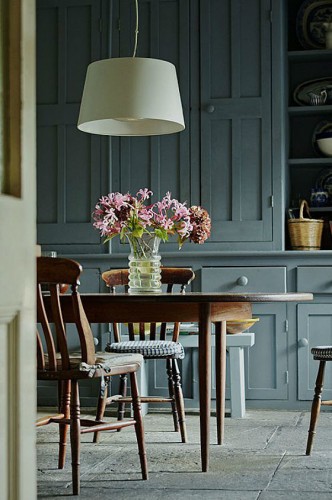 Dark cabinets are beautiful!  To pull this off your kitchen must have antiquate lighting from natural sources.  Big kitchen windows are a must if you are going dark, otherwise your kitchen will feel small and cold.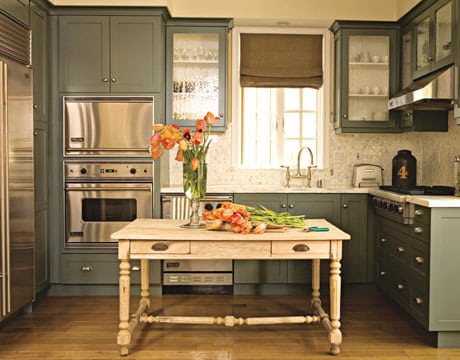 Great Barrington Green, Benjamin Moore