We all have one, and it is the focal point of every kitchen. Your table. Not only is this where our family eats but it is where card games are played, homework is done, memories are shared. If you are repainting your dining table, it needs to be durable and beautiful. Here are some tips to getting better results on how to paint a table.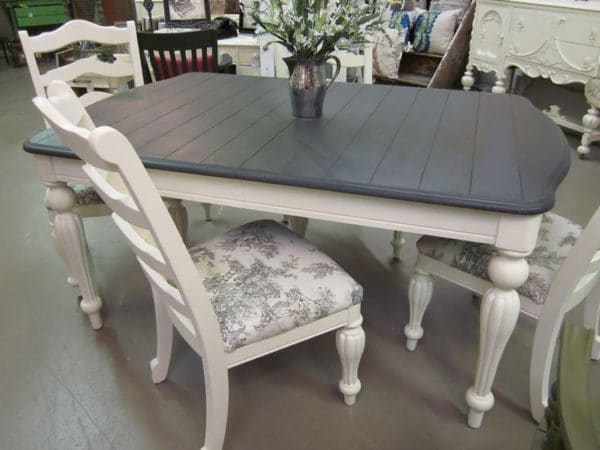 1. Fill holes and cracks
Start by filling any cracks or holes in the table with a good wood filler. Make sure to follow the instructions and let the filler dry to a point where you can sand it smoothly and flush with the rest of the surface.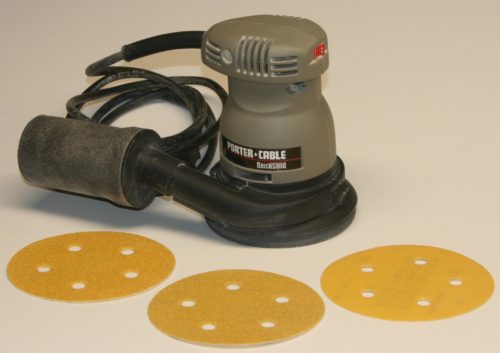 2. Sand
Once all of the holes and cracks are filled, sand the entire piece. Just sand enough to scuff up and smooth out the surface. Smooth out any blemishes and remove a shiny finish that would make primer less likely to adhere.
3. Clean Thoroughly
Once you have sanded over the entire piece, clean and wipe down all surfaces thoroughly with Windex or another ammonia-based cleaner. Make sure you have removed all the dust from the surface. Dust will make it difficult for primer and paint to adhere.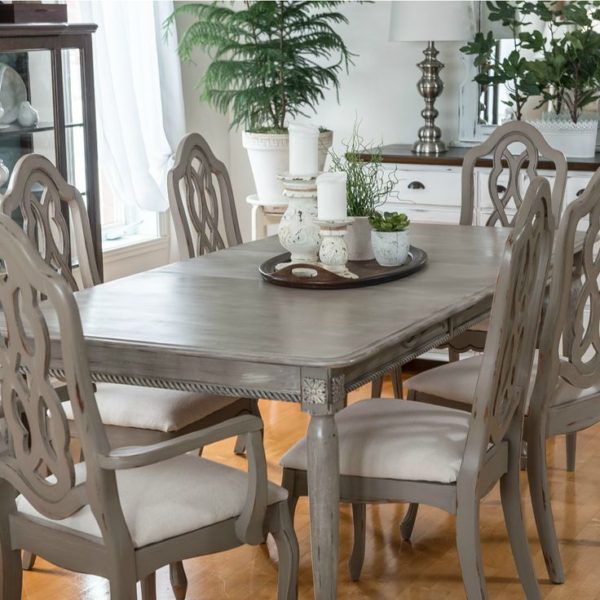 4. Prime
I always use a good oil-based primer like Rustoleum's Cover Stain. You can roll, brush on or spray the primer one. Spraying primer out of a can is the pricier way to go, but it also goes a little quickly and works well for priming beveled edges and detail that might be difficult to roll or brush.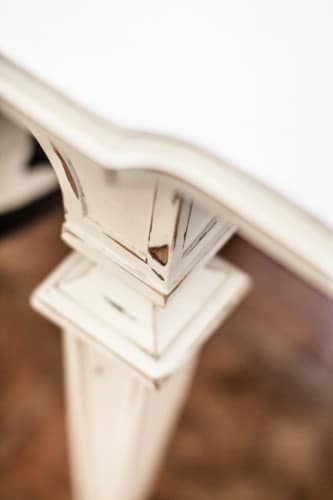 5. Sand
Once the primer is ready for recoating (check the back of the can for the time on this), add one more layer of primer. Some projects only need one coat. The kitchen table gets hammered and it needs two coats of primer. Take a minute after the primer is all dry and look for imperfections, rough spots, drips, etc and sand those smooth.
6. Clean Again
Wipe down any spots that were sanded after priming. Don't skip this step! It seems unneeded but tiny particles of sanded wood covered in paint become big clumps and will result in a bumpy texture.
7. Paint (3+ coats)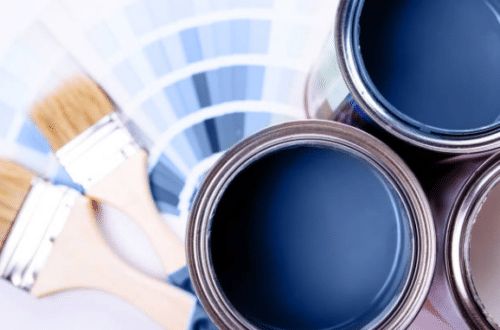 Now you can roll, brush or spray your latex paint on. Make sure to let the first coat fully dry before applying the second coat. Your first coat should be very thin! Almost where you can see the wood underneath. Check for blemishes after the 1st coat and sand those down before applying the second coat of paint. These coats should be THIN. Three thin coats are the same amount of paint as one thick coat, but the three will have dried and hardened, creating a more durable table in the long run.
The 3rd coat of paint is a good idea, for extra durability. If your table is like mine it gets used a lot.  Two coats are enough only if you are going to distress your table like confessionsofaserialdiyer.com did on this table.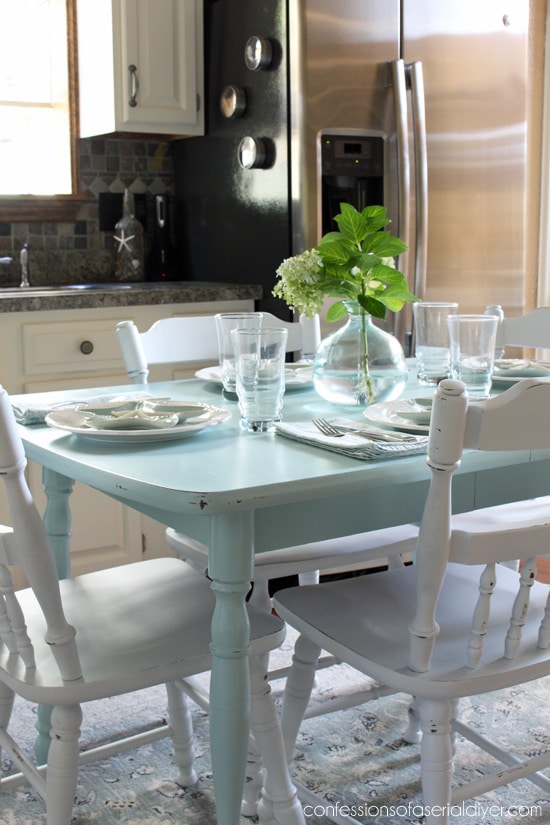 8. Clear Coat
With a kitchen table, you will need extra durability on the surface. It's important to add a few coats of a clear finish to the top of the table. My preferred clear coat is polyacrylic. It's a water-based clear finish. You can brush, roll or spray the clear coat on. I would recommend brushing it on or spraying it on with a paint sprayer, but not an aerosol can. Aerosol cans do not produce even finishes on large surface areas.
Your table is beautiful now right? Keep it that way by letting it cure for at least 4 days- nothing, not one napkin can go on that table until the paint has not only dried but cured a hard coat. This is the hardest thing to do, but no one wants an indent on their table where plates and cups were once placed. I hope you have a great time creating a custom dining table for your home.