So many people ask me, what color is best for kitchens.  It is a personal decision however there are some things you should know before starting your makeover.  When trying to decide on a color to paint your kitchen cabinets, keep in mind that your color choice is a little different than painting a piece of furniture.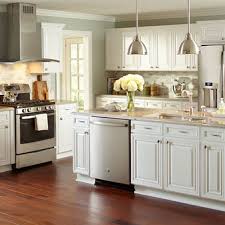 If for any reason you decide to move, the cabinets go with the house and if the color is not appealing to potential home buyers in the future and you need to sell your home, you will have the monumental task on your hands of repainting your cabinets – yet again.
Here are some neutral color ideas for your kitchen cabinets:
White – White is always a perfect color for kitchen cabinets. You can either go straight white, off-white or cream.  White cabinets brighten a kitchen and make the space feel much more open and light.  I also wouldn't go too off white or too yellowish white.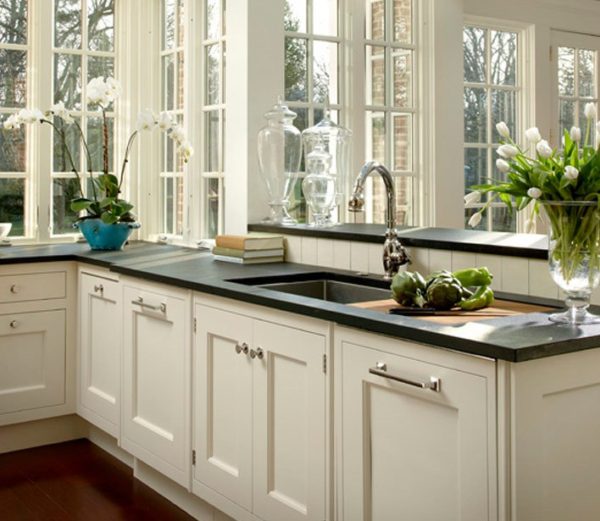 Antiquing and Aging – Antiqued neutral colors, at least for the time being are in and as long as the paint job is clean and done well and the color choices are mild and neutral shades, aging or antiquing the cabinets, shouldn't be a hindrance for resale.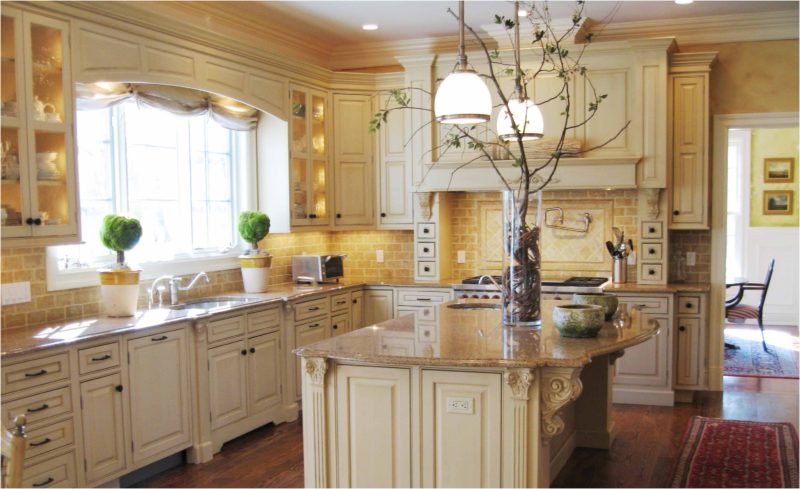 Colors – Safe colors, if you really want to go with a color, would be light olive or sage, ultra light blue and pale yellow.  Dark colors such as red look good in some kitchens, but might be a little too bold if you end up needing to sell your home later.  This blue is Benjamin Moore- van courtland blue color.  I love how it adds color without becoming distracting to the rest of the home.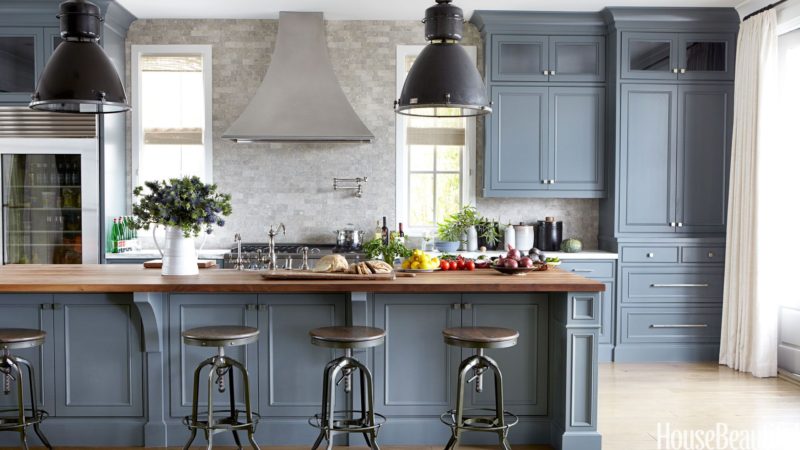 This green kitchen is a beautiful example that your color does not need to be the main color of the kitchen.  This kitchen color is from Europe, so I don't have the exact color name, but I am sure you can find a similar tone at your local paint store.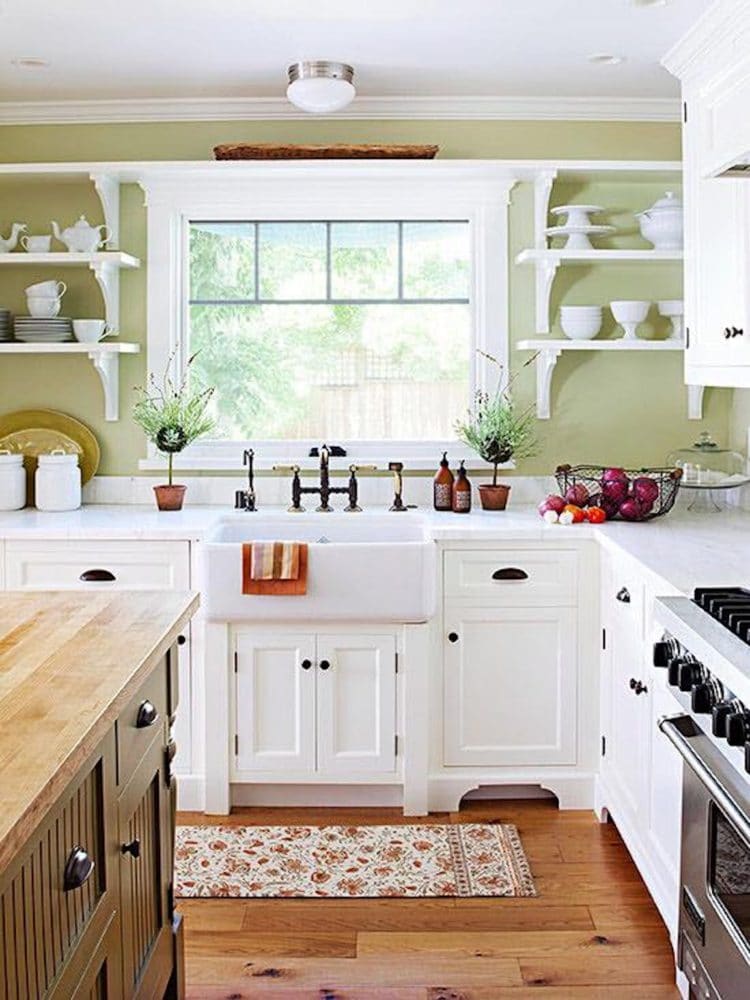 Light Gray & Black – Light gray is so in right now and I love it!  Black can be beautiful for kitchen cabinets if you have lot of light coming in and several light accents such as your kitchen table, and countertops.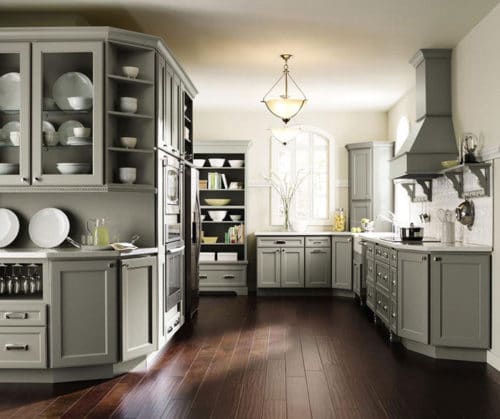 The color of your kitchen is your personal taste.  My friend who loves bright colors has a teal and orange kitchen- and she loves it!  On the other hand, gray kitchens like the above make me feel relaxed and enjoy being in the kitchen.  Choose what makes you comfortable!
The most important thing, besides color, is to make sure that your paint job is done well and that the cabinets look clean and polished.  Even if you choose to distress or antique the cabinets, I would do minimal distressing and minimal dark wax.  You don't want to give the impression that the cabinets are dirty, especially if they are newly painted.  Here are other tips on painting:  Mistakes People Make When Painting Kitchen Cabinets
(Visited 7,889 times, 204 visits today)