Updating a dresser is one of my favorite things. I love finding an old dresser or piece of furniture and transforming it into something amazing. It is so fun to share this with other people when they see the sad old before, and the amazing new looking after photos. Painting and refinishing furniture is so much fun.
And so much work.
If you go through all the sanding and painting and then have just an ..okay result it can be devastating. There are 3 keys to updating a dresser, and they all need to be considered before you pick out your paint. If you are going to repaint a dresser, take 3 minutes to learn how to do it correctly, and get a professional look!
1. Choose a Dresser That has a Current Style
Many of the styles of dressers you see here on my site are styles of dressers that companies are making new, in an effort to duplicate the older styles of furniture from the 50's, 60's and 70's. Some of the styles of dressers I don't recommend are the oak styles with rounded edges from the 90's. I have never seen those refinished and looking good, nothing can update that style.
However, a gorgeous, traditional dresser with legs and doors in the front, just needs some updating to look amazing.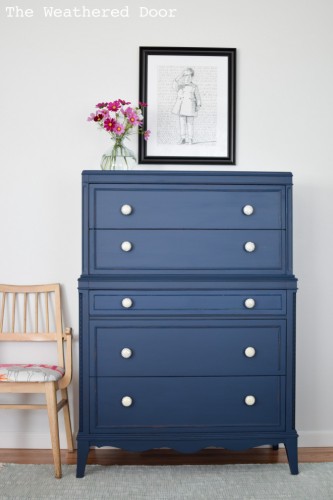 2. Do a Glossy or Smooth Finish Paint Job
When painting it, if you do an even, smooth finish, it will have more of the brand new look than distressing will give it. Try a high gloss finish to give it an even newer look.
I do like some styles of distressing and glazing, but if you are going for a new, updated look, then a polished, sleek finish is best.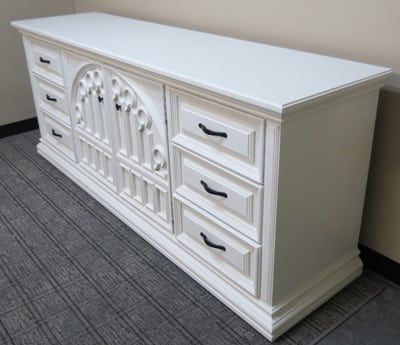 3. Replace the Hardware
There are many ways to find new hardware online for cheaper than you can find at Lowe's or Home Depot. Just search Amazon's hardware, knobs and pulls section, they have thousands of styles and you can usually find them at a much lower price than your local hardware store can offer. Below are some hardware pulls I've used and loved.
and this pull can be found here
and a 10 pack of these pulls can be found here
Don't you love who this old dresser turned out?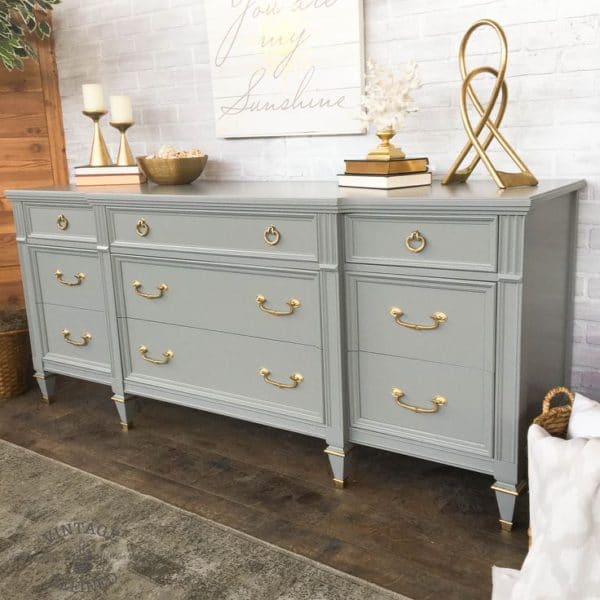 Love this post? Save it with a pin!