I love buying home decor accessories and furniture at Pottery Barn, but it's so expensive. There are so many ways, if you have the time, to get a similar look just by DIYing the accessories yourself. Here are some of my top favorite DIY Pottery Barn decor ideas!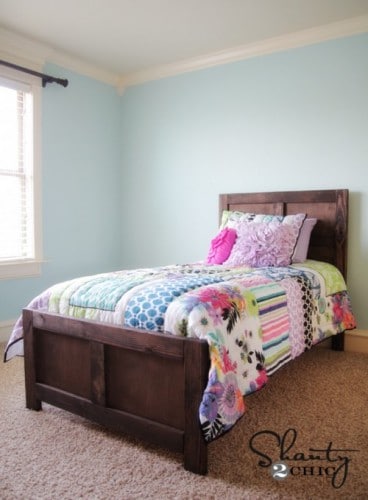 DIY Pottery Barn bed, could it be?  Yes, yes it could!   It even has plans to add a trundle bed underneath.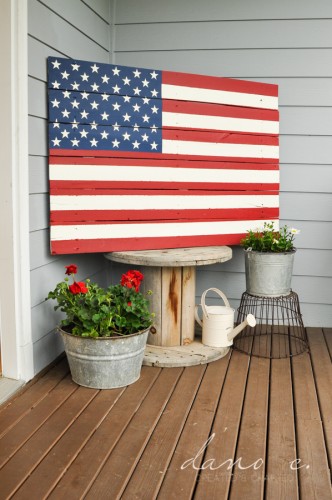 DIY Pottery Barn American Flag
Don't trash your old pallets, make this patriotic decoration for your front porch!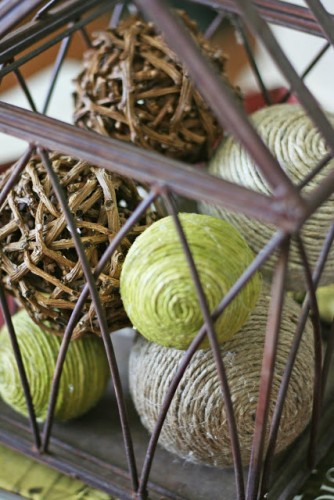 These balls are a perfect DIY pottery barn project because they are so simple.    Styrofoam ball, hemp and glue gun. They add color and texture to any room, win win!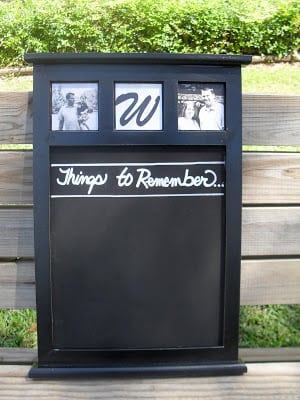 DIY Pottery Barn Knockoff Chalkboard
Chalkboard is one of my favorite paints to work with.  It just make everything look great.  For a homemade recipe for your own chalkboard paint check out this link: DIY Furniture Paint Recipe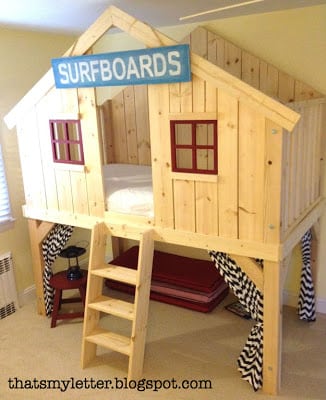 This DIY Potter Barn knock off would make any child happy.  What a fun way to go to bed!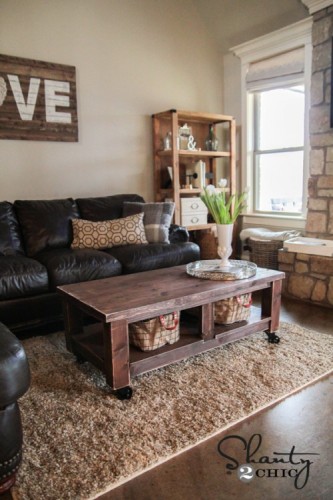 Coffee Table Pottery Barn Knockoff
This coffee table is beautiful.  You can make one to at a fraction of the price it is to buy one.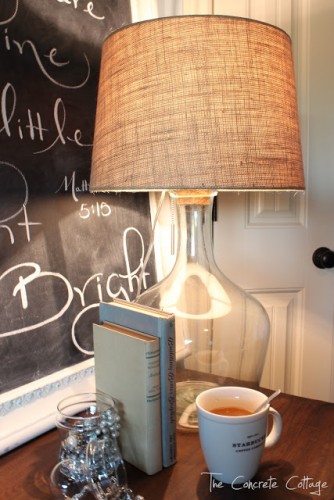 Glass Bottle Lamp DIY Pottery Barn
Check your thrift stores and yard sales for a glass bottle because this lamp is fun!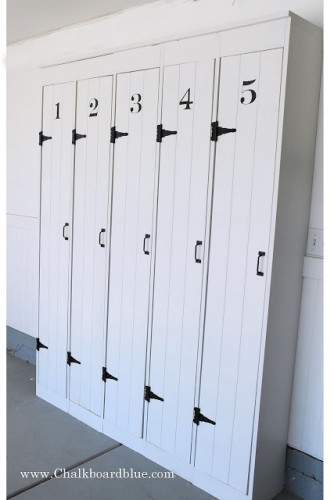 Take the mudroom outside in the garage with these lockers.  Everyones shoes, boots, bags, and coats can be stored in their own lockers.  The hardware on these lockers make them so beautiful.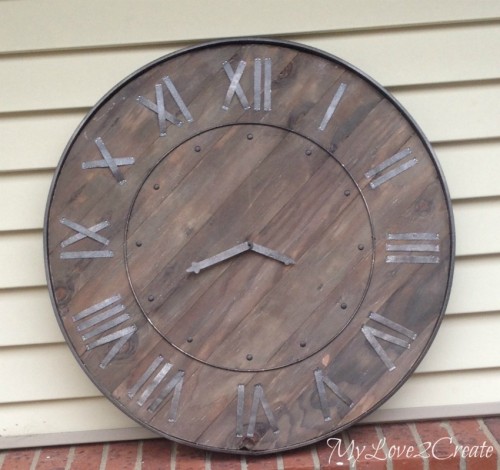 This is my kind of clock.  In face I'm making one of my own this week.  Clocks are great home decor items, with their simple shapes and beautiful warmth.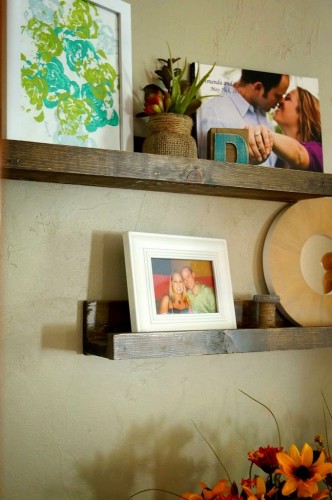 Five Dollar Pottery Barn Knock Off
Shelving is a great way to add decor to a plain room. These selves are very simple as to not be too distracting to what you are displaying.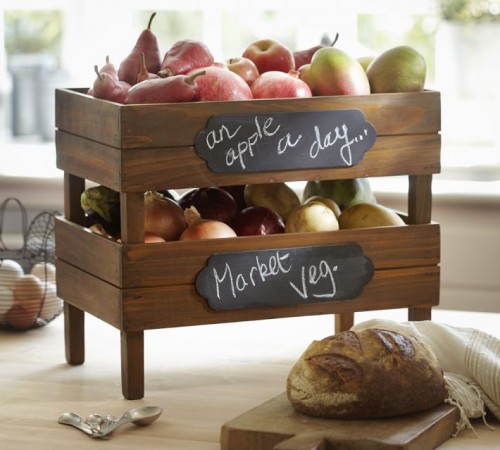 These crates are so adorable.  No long does your fruit need to be ignored in your fridge.  Let it be part of your kitchen decor.  When I display fruit out in my kitchen it gets eaten more.  It is just one more way I help my kids be more healthy.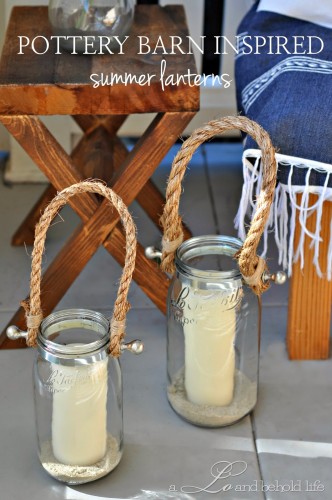 Pottery Barn Inspired Hyannis Lanterns
These are so easy and cost nearly $1 to make.  You can't get much cheaper than that!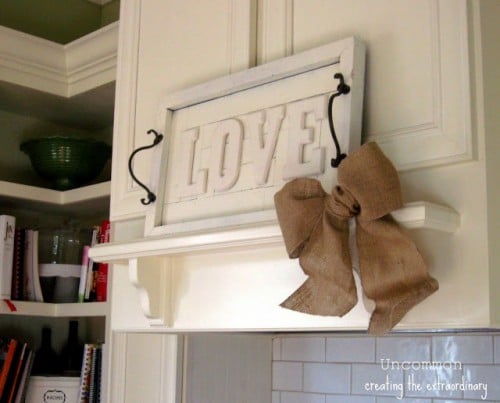 Pottery Barn Knock Off Love Wall Art Plaque
Love this sign!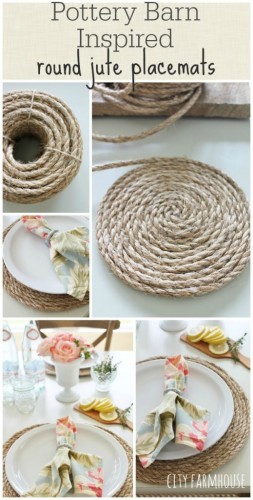 Pottery Barn Inspired Round Jute Placemats
These place-mats are perfect for any farmhouse or country look in a kitchen.  They are so easy to make and cost little to nothing.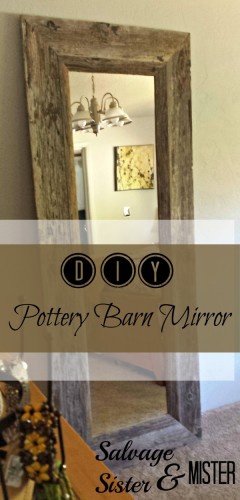 A rustic frame make a boring mirror become home decor!