I love paint really, but I spend so much money on paint each year.  Did you know you can make your own paint?  If you are upgrading your furniture, or starting a big project  such as painting your kitchen cupboards you may want to consider mixing your own paint.  Here are the top trusted paint recipe online:

We all love chalk paint.  It eliminates the required step of sanding and gives your furniture a soft matte finish.  Chalk paint can be up to $25 a pint, yes that is about $13 a cup.  This paint recipe is one that will defiantly save you money.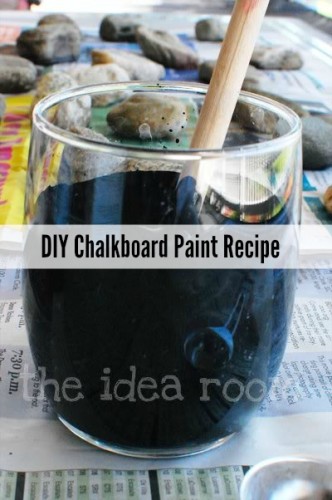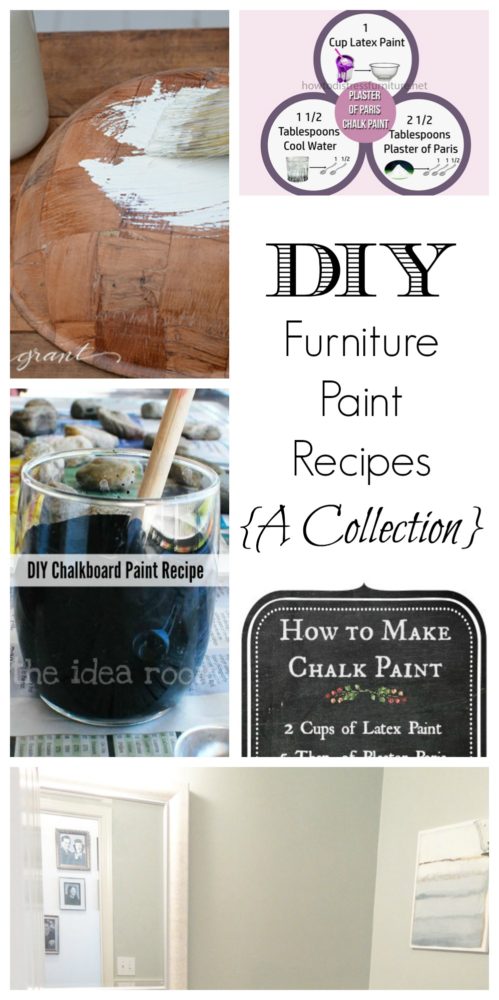 This paint recipe only requires two ingredients, black grout (which can be found at your local hardware store for about $4) and regular latex paint.   For ideas on how to give gifts with chalkboard paint, read this article: 10 Unique Chalkboard Gifts Everyone will Love!   Go big and repaint the top of a table with chalkboard paint here: Chalkboard Table Tutorial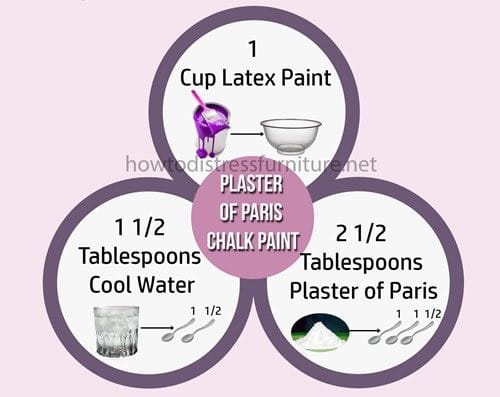 Here is a second Chalk paint recipe, not to be confused with Chalkboard paint which is black.  Chalk paint can be any other and give a soft chalk like finish to any piece. This looks particularly well in a farmhouse or cottage style room.  Chalk paint can be used on metal or glass since it adheres very well to most surfaces.