Not all furniture paint is created equal.  The last thing you want to do is spend hours or even days refinishing a piece of furniture only to see the paint finish chip, fade, or be susceptible to dents and scratches.  There are many different types of furniture paint with each one producing its own look and feel.   Oil-based paints require special equipment and take a longer time to apply and dry so for this article I will focus on the most commonly used furniture paints by DIYers: water-based paints.
Water Based Furniture Paints:
Mudpaint
Mudpaint is a relatively new line of furniture paint that is great for antiquing and distressing. It has a flat, smooth finish and has great coverage. It doesn't need a clear coat, but works well with furniture wax or any clear coat that is water based. Mudpaint has good adhesion and usually doesn't require a primer to adhere to a furniture piece surface. However it is limited in color options.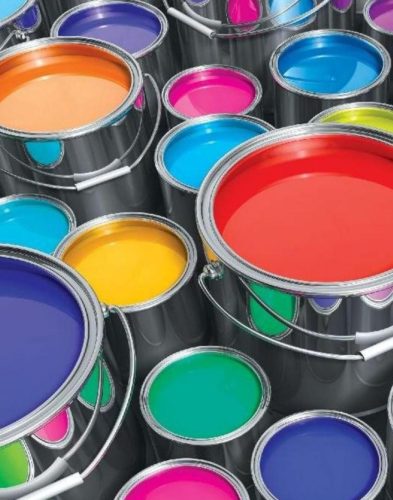 Standard Latex Paint
Standard latex paint is moderately durable and takes about 30 days to cure. A separate primer would need to be used before painting. The optimal sheens for painting furniture would be eggshell, satin or semi-gloss. Glossy is possible too, if that's the look you are going for.
Popular brands available are: Behr, Olympic, Valspar and Kelly Moore. The higher end brands are: Sherwin Williams, Benjamin Moore and Pittsburgh.
Chalk Paint
The benefits to using Annie Sloan chalk paint is that no primer is needed beforehand and oftentimes no sanding is really needed either. Chalk paint is pricey at almost $40 per quart whereas, a top quality latex paint is about $35 per gallon. Also, chalk paint is not very conducive to spraying, it needs to be brushed or rolled on. It's so pricey that to use it through a paint sprayer would cost a fortune.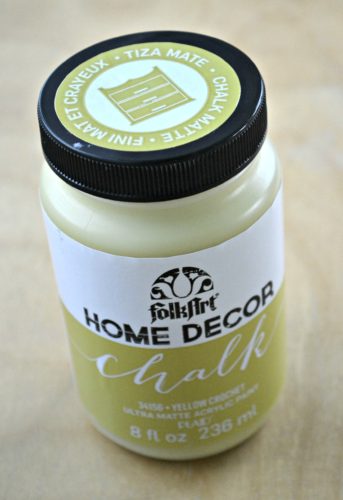 Milk Paint
Many people online are making their own milk paint recipe. It also has a whitewashed or distressed look, but is cheap to make. The ingredients can be found easily at your local hardware store and if the milk paint look is one that you are going for, it's definitely worth trying out. A quick online search for "milk paint recipe" will turn up the instructions on how to make the paint yourself.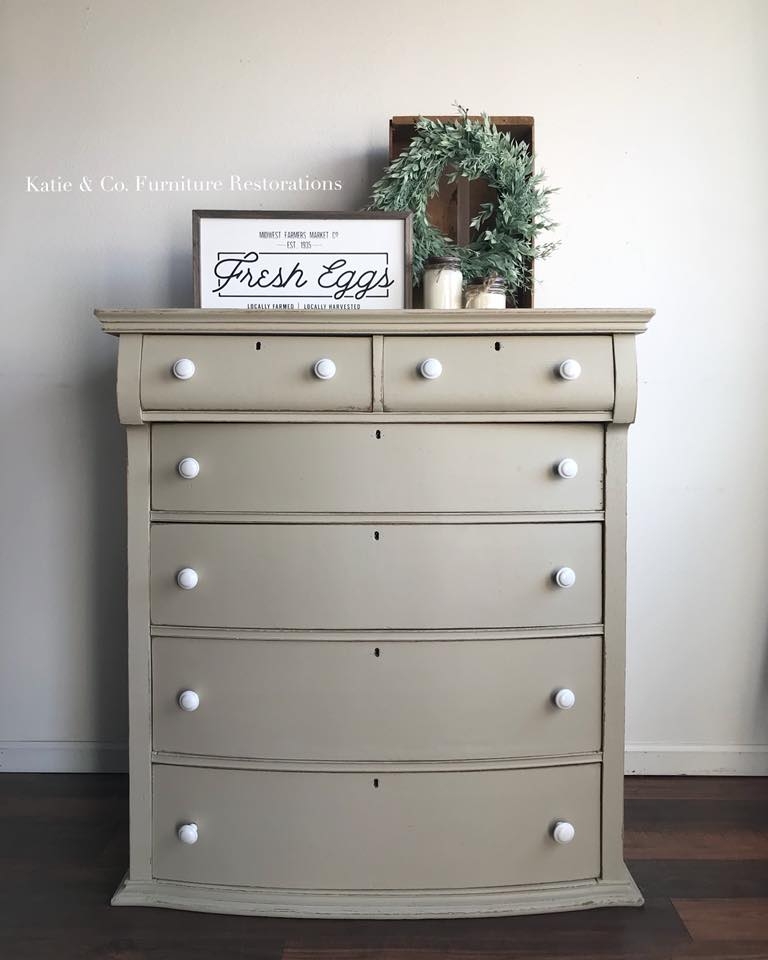 Lacquer & Oil Based Paints
I haven't personally used oil-based paint on anything other than a canvas. The main reason is because of the cost and the hassle of using them. Oil paints require the right type of brush to apply it. You also need a thinner, or cleaner, other than water, which will just bead off. Turpentine would be a great medium for this use. Also, note that the smell of oil paints is very strong. I personally like it, call me crazy but it gives the rest of my family a headache. The Turpentine required to clean with is also very smelly. Oil paint is however more durable. In my mind, water-based paints have always been durable for my furniture to survive my 3 boys, and so I haven't gone to the extra trouble to become an expert in oil paints.
If you are ready for your project, learn what not to do here: 5 Common Mistakes Made When Painting Furniture