Not all furniture paint is created equal. The last thing you want to do is spend hours or even days refinishing a piece of furniture only to see the paint finish chip, fade, or be susceptible to dents and scratches. There are many different types of furniture paint with each one producing its own look and feel. Oil-based paints require special equipment and take a longer time to apply and dry so for this article I will focus on the most commonly used furniture paints by DIYers: water-based paints.
Water Based Furniture Paints:
Mudpaint
Mudpaint is a relatively new line of furniture paint that is great for antiquing and distressing.  It has a flat, smooth finish and has great coverage. It doesn't need a clear coat but works well with furniture wax or any clear coat that is water-based.  Mudpaint has good adhesion and usually doesn't require a primer to adhere to a furniture piece surface.  However, it is limited in color options.
Standard Latex Paint
Standard latex paint is moderately durable and takes about 30 days to cure. A separate primer would need to be used before painting. The optimal sheens for painting furniture would be eggshell, satin or semi-gloss. Glossy is possible too, if that's the look you are going for.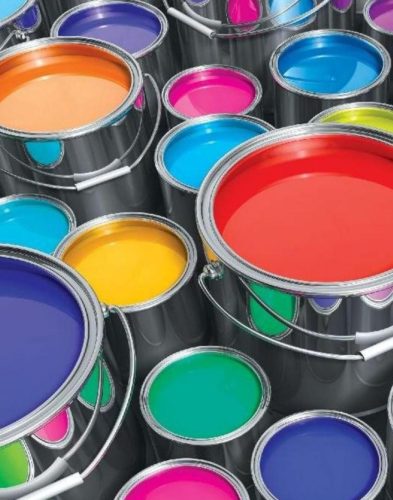 Popular brands available are Behr, Olympic, Valspar, and Kelly Moore.  The higher-end brands are Sherwin Williams, Benjamin Moore, and Pittsburgh.
Chalk Paint
Annie Sloan chalk paint offers several advantages for DIY enthusiasts seeking a hassle-free painting experience. One notable benefit is the minimal preparation required—typically, no primer is necessary, and often, sanding isn't a mandatory step either. This feature simplifies the painting process, saving time and effort.
However, there are some drawbacks to consider. While chalk paint eliminates the need for priming and extensive sanding, its price tag can be a concern for budget-conscious individuals. At nearly $40 per quart, it's notably more expensive compared to top-quality latex paint, which generally costs around $35 per gallon. This cost discrepancy might influence your decision, especially for larger projects.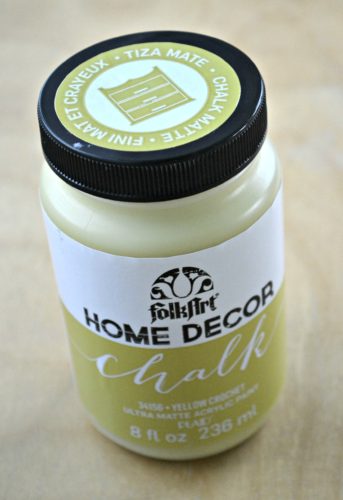 Additionally, chalk paint's composition doesn't lend itself well to spraying. Unlike some paints that can be easily applied using a paint sprayer, chalk paint is better suited for brushing or rolling. Attempting to use a paint sprayer with chalk paint could prove challenging and significantly increase the overall cost due to paint wastage.
Milk Paint
Milk paint has become a go-to choice for many DIY enthusiasts seeking that vintage, whitewashed, or distressed appearance. What makes it even more appealing is the simplicity and affordability of making your own milk paint right at home. With readily available ingredients from your local hardware store, this paint offers an inexpensive way to achieve a unique, aged look for your furniture or decor.
If you're intrigued by the rustic allure of milk paint, crafting your own batch is worth the effort. Fortunately, numerous online resources provide easy-to-follow recipes for making milk paint from scratch. A quick search for "milk paint recipe" will yield a plethora of instructions and methods tailored to your preferences.
This DIY approach not only lets you control the color intensity but also allows experimentation with different techniques for achieving that sought-after distressed or aged appearance. Whether you're aiming to refurbish an old piece of furniture or add character to a new project, homemade milk paint opens the door to endless creative possibilities.
Lacquer & Oil Based Paints
I haven't personally used oil-based paint on anything other than a canvas. The main reason is because of the cost and the hassle of using them. Oil paints require the right type of brush to apply it. You also need a thinner, or cleaner, other than water, which will just bead off. Turpentine would be a great medium for this use. Also, note that the smell of oil paints is very strong. I personally like it, call me crazy but it gives the rest of my family a headache. The Turpentine required to clean with is also very smelly. Oil paint is however more durable. In my mind, water-based paints have always been durable for my furniture to survive my 3 boys, so I haven't gone to the extra trouble to become an expert in oil paints.
If you are ready for your project, learn what not to do here: 5 Common Mistakes Made When Painting Furniture