Are you building or remodeling a bathroom?  Colors can be so trick in these small rooms.
Light colors make them feel larger and more clean.  Blues can make one feel calm and relaxed, and green promotes peace.  Here's a great collection of bathroom paint colors that are popular and beautiful!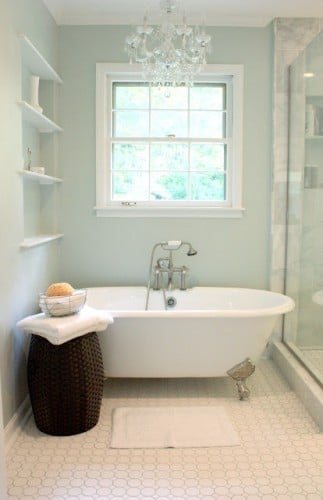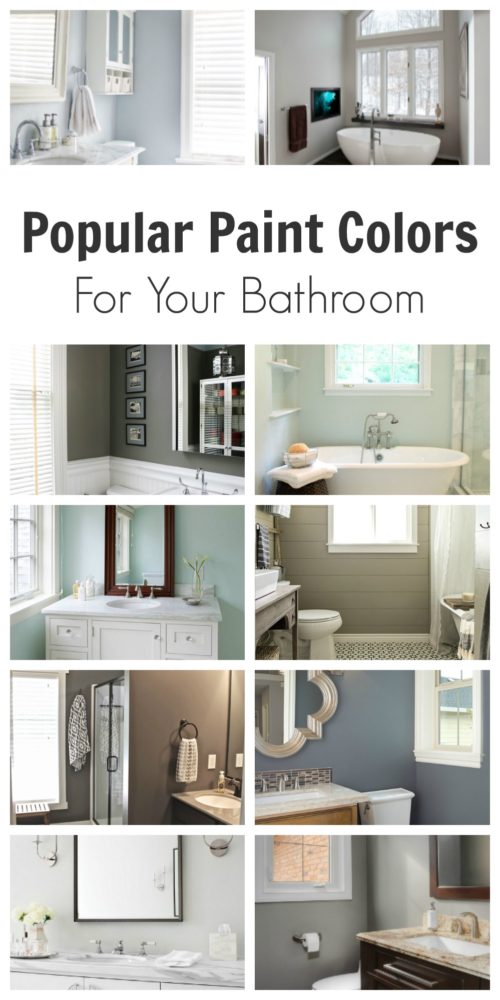 Soothing Paint Schemes
This sea green is the the right color of green for bathroom paint.  The white accents in the room balance the color very nicely.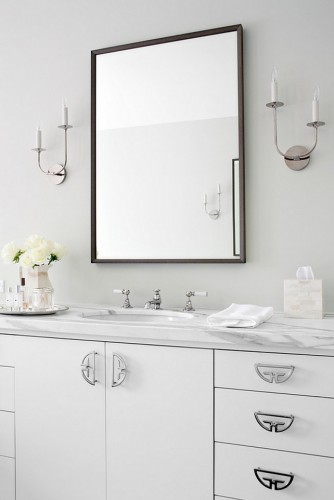 White on white is beautiful, but with my two kids this would never work.  Go this route if you will be able to keep up the clean white.  Remember just because something is gorgeous doesn't mean it will work in your home.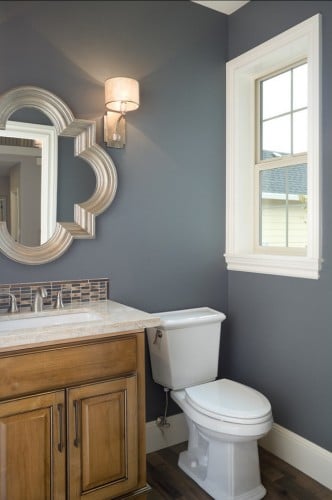 If you have warm wood in your bathroom, consider using a blue gray color.  The cool of these colors balance so well with the warm wood.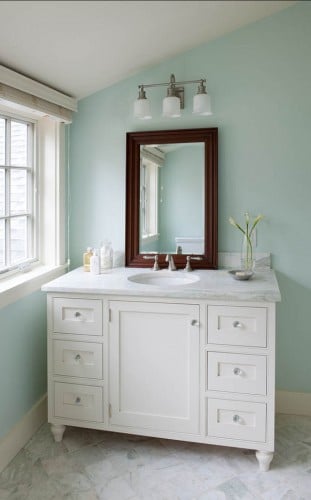 Soft teal is a great bathroom paint color if the majority of your furniture is white.  This bathroom is so beautiful it just makes me happy looking at it.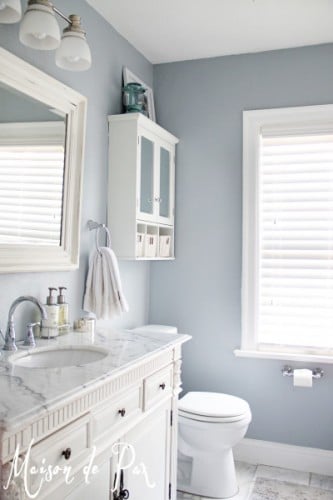 This is what my bathroom  looks like.  I love my gray/blue walls.  This look can be achieved if you have  nice big bathroom windows.  If there is not much light this bathroom can feel cold and stale.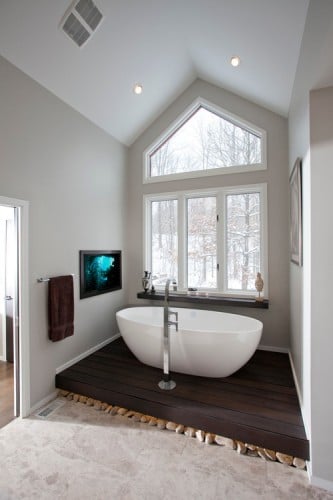 Reprose Gray by Sherwin Williams
Soft gray walls with dark finished wood makes this bathroom a beauty!  This bathroom paint color is sure to be a classic, and one you won't want to paint over any time soon!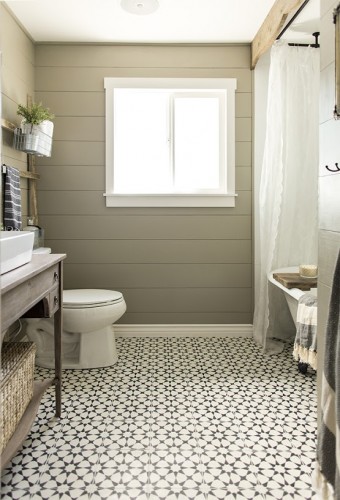 For a farmhouse feel to your bathroom bring in natural tones of browns and yellows.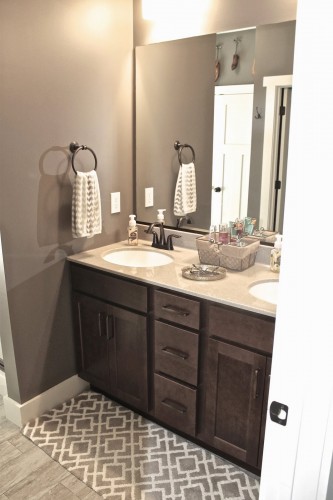 Master Bath – Sherwin Williams Mink
When painting wall champagne colored, make sure it is warm enough such as this one, to off set any light countertops or cupboards.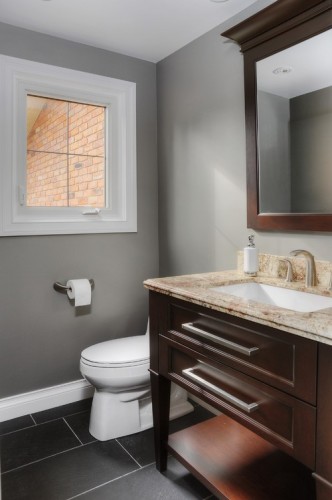 This gray is a beauty that makes this room feel clean and warm at the same time.  A dark flooring looks best with these light walls.