Feed mills often sell their grain in burlap sacks and may be willing to give away the torn or unusable bags. You may also check with local farmers as they will probably have some burlap sacks left over after emptying the grain from them.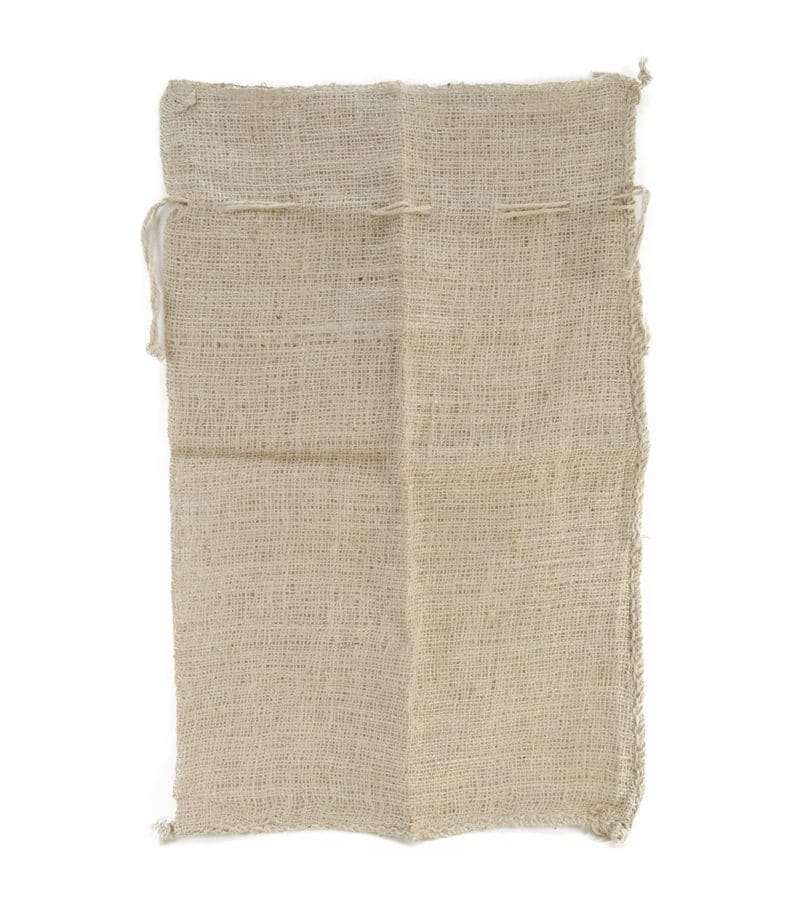 Independent coffee shops also have several burlap sacks with their profession.  Swing by and ask if you can take those off your hands.
Craiglist or freecycle.org are great websites were you can find people who have burlap sack they need to get rid of.
Need rice?  Many indian or mexican grocery stores sell rice in burlap bags.  If you purchase your rice through them you will quickly have a supply of burlap!
Agway, IFA and other agricultural businesses sell burlap, at an insanely cheap price.  They sell 26 feet of burlap for $16, that is less than $2 per yard.