Burlap is the perfect home decor material. The neutral colors go with so many colors that it looks good at every wedding, party and in every home.  There are a two main different kinds of burlap and the type you use for will depend on how you plan to use it.  Here are 14+ DIY projects for your home!
Canvas burlap has a slightly looser weave, is softer and works great for home decor.  The looser weave is much better for things like curtains, table runners, lampshades, where you want some light to pass through and something that might be touched, or sat on.
Here are my favorite projects using canvas burlap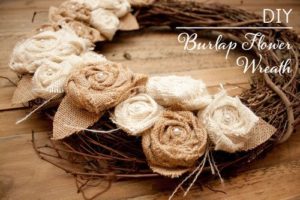 I love burlap messages.  They are rustic yet clean and professional looking.  Personalize the message to what works for you.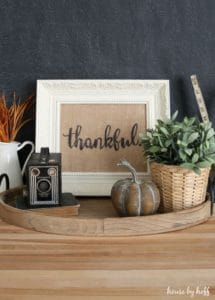 Burlap wreaths look beautiful in the fall.  The natural colors of the burlap would match any color of front door.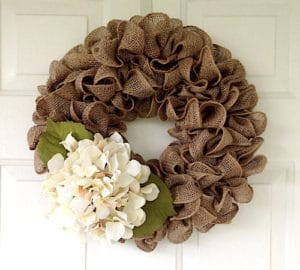 If you are going to do any kind of craft, you will need to know how to make the perfect bow.  Check out this tutorial for step by step instructions.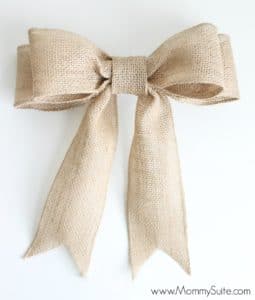 tutorial

Mason Jars are every DIYers favorite supply.  They are cheap and make great gifts and crafts.  Any wedding or party would look great with these mason jar vases.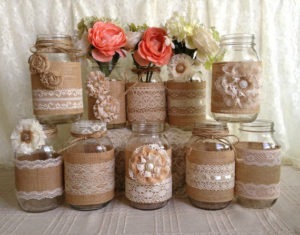 My favorite thing about burlap is how it looks good with any color, but really pops next to white.  Using burlap as a background for black and white photos makes a classic, elegant wall decor.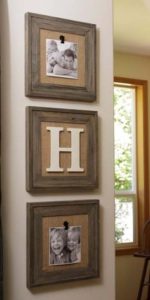 http://shopcraftwarehouse.blogspot.com/2012/08/barnyard-trio-frame-home-decor-project.html
I never thought of wrapping my gifts with burlap.  This beautiful idea uses the burlap against the white giving a very clean look to an otherwise rough material.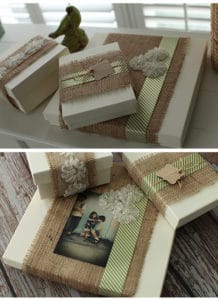 Photo source
Using the same technique as writing on burlap, make a custom table runner.  This is beautiful and perfect for any rustic or farmhouse kitchen style.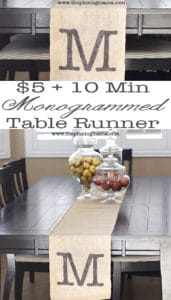 photo source
I don't know what it is about burlap that just makes everything feel cozy and like home.  Soft burlap pillows would be beautiful additions to any home.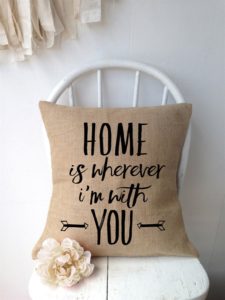 Here is a great tutorial on how to sew a burlap garland.  This tutorial shows exactly how to achieve the perfect fluff for this garland.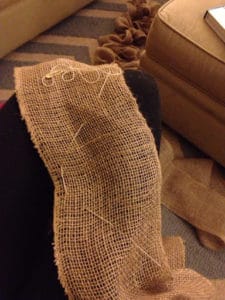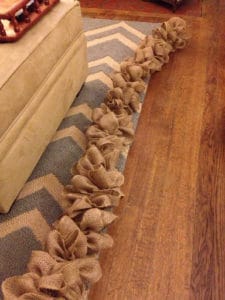 photo source
Hawaiian Hemp – Hawaiian hemp burlap is woven much more tightly and is much coarser.  It's a little itchier.  This tighter woven burlap is better for upholstery and crafts where you want sturdiness in the fabric, but doesn't need to be soft.  This would be great for decor, wall hangings, etc.
Here are my favorite projects using hemp burlap:
Hemp Daisies could be used in any craft or home decor project.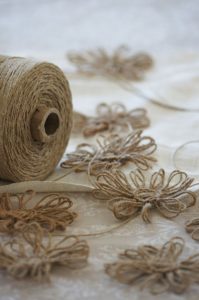 photo source
Hemp lanterns give a soft warm glow to any room.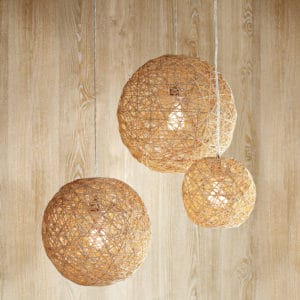 Hemp monogram letters as such a simple project, and great for any beginners.  Simply apply glue to your letter and start wrapping the twine around the letter.  It is durable and beautiful.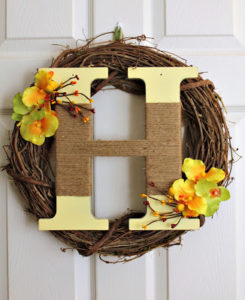 Hemp balls use the same wrapping technique, and is just as easy.  Vary the size of balls you use, and even the color of hemp.  These look great in a shallow basket or bowl.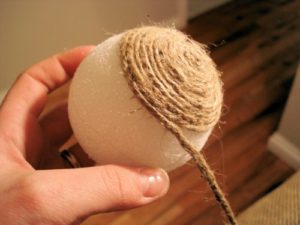 With burlap becoming more popular as a fabric for decor and crafts, there are now more readily available color selections on the market.  Some of the colors that can be purchased now are are black, blue, green, red and shades of off-white and brown.