While Mod Podge is a great product and we love it, if you need to use a lot of it, it could get expensive. You can choose to make an alternative solution that is similar to Mod Podge using white glue and water. Here are two recipes for making homemade Mod Podge!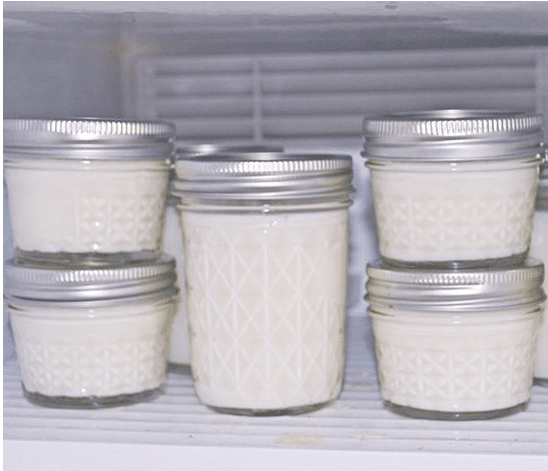 Simple Mod Podge Solution
8 ounces of washable white glue
1 15+ ounce clean and dry container with lid
4 ounces of water (half as much water as glue)
Simply empty the glue into the container, add the water, put the lid on, and shake well.  To make it gloss add 2 tablespoons of water based varnish or to make it sparkle add super fine glitter.
Flour Mod Podge Recipe
1 1/2 cups Flour
1/4 of a cup of granulated sugar
1/4 tsp olive oil
1 cup water
Sauce Pan
A spoon
An airtight container (Mason jar works great)
Turn your stove on low heat, add the water, oil, flour, and sugar to the saucepan (You can add more or less water and/or flour to get the consistency you desire, and you can add more oil for a glossier varnish). Heat the mixture over low to medium heat and stir. Do not let it boil. Empty contents into mason jar and let cool to room temperature. Shake before using. If your homemade mixture doesn't hold well, use less water in your next batch, and if you are concerned about the possibility that your mixture might yellow over time, try using acid free glue.