When the leaves turn golden and the air grows crisp, it's time to embrace the enchanting allure of Halloween. And what better way to celebrate the season than by infusing your farmhouse-style home with a touch of spooky elegance? This year, skip the gory and go for the classy, as we explore a plethora of Halloween home decor ideas that seamlessly blend farmhouse charm with a dash of haunting whimsy. From pumpkins and bats to spiders, let's transform your abode into a bewitching haven without a drop of blood in sight.
Pumpkin Panache: Carved and Charming
Pumpkins are the quintessential symbols of fall and Halloween, and they can easily be incorporated into your farmhouse-style decor with flair. Opt for traditional jack-o'-lanterns carved with classic expressions, or elevate the elegance by etching intricate lace-like patterns into your pumpkins. A display of white pumpkins adorned with black calligraphy or silhouettes of bats and spiders adds a touch of sophistication to your front porch or mantel. For a rustic twist, consider placing pumpkins on stacks of vintage wooden crates or barrels.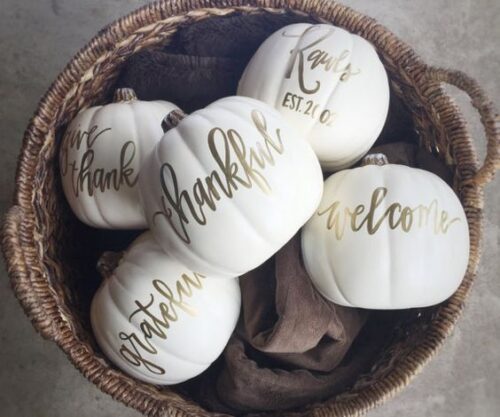 Bewitching Bat Accents: Wall Art and Centerpieces
Bats lend an air of mystique to Halloween decor, and incorporating them into your farmhouse-style home can be both stylish and spooky. Craft or purchase elegant bat silhouettes made from black cardstock, and create a mesmerizing wall art installation above your fireplace or dining area. Alternatively, hang these delicate winged creatures from the ceiling using invisible strings for a floating effect. To enhance your table settings, craft bat napkin rings or arrange a charming centerpiece of bats in flight alongside flickering LED candles.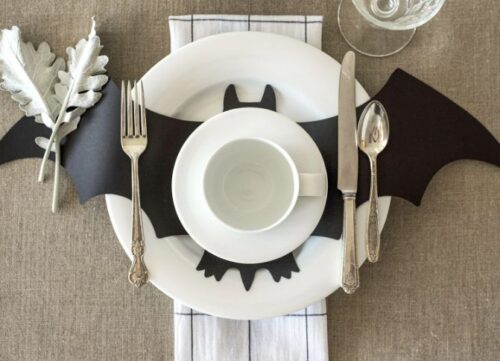 Sophisticated Spider Webs: Lace and Elegance
While spiders may evoke shivers down your spine, they can also be transformed into chic and charming decor elements. Swap out traditional faux cobwebs for delicate lace spider webs that drape gracefully across your mantel or windows. Embellish these webs with small, glittering spider ornaments for a touch of sparkle. For an exquisite touch, consider draping lace spider web table runners across your dining table, creating an otherworldly ambiance for your Halloween gatherings.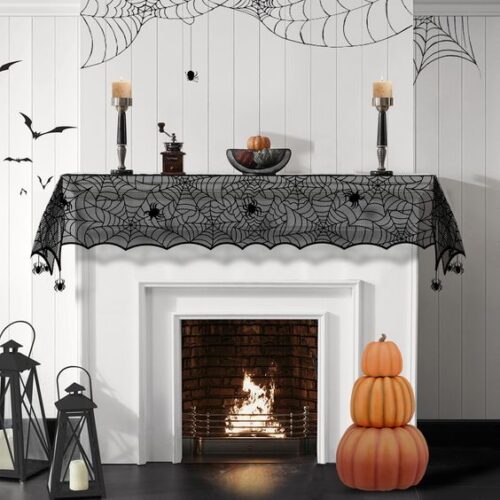 Hauntingly Beautiful Wreaths: The Front Door Statement
Welcome visitors to your elegant Halloween haven with a wreath that seamlessly merges farmhouse style with spooky allure. Craft a wreath from dried branches, grapevine, or twisted twigs, and adorn it with elegant black satin ribbons, mini pumpkins, and delicate bat ornaments. Incorporate preserved leaves and flowers in muted autumnal hues for a touch of elegance. Hang your bewitching creation on your front door, setting the tone for the captivating decor within.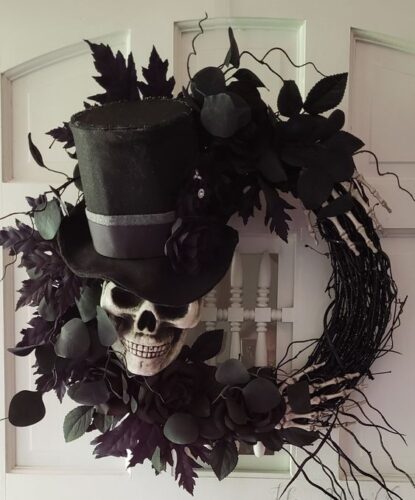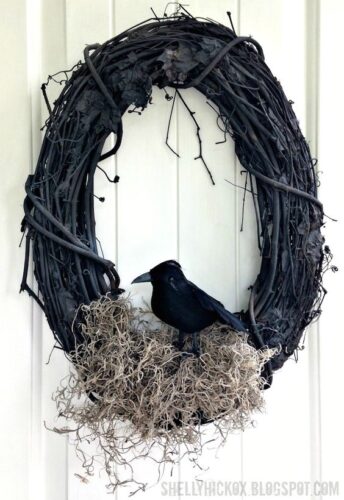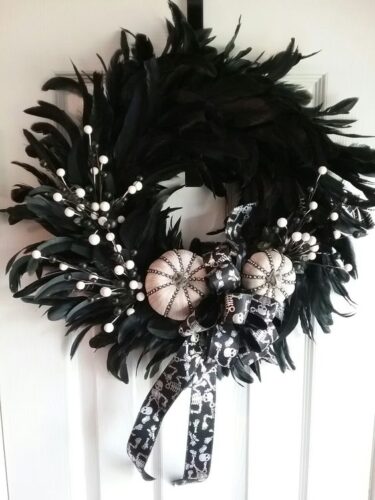 Enchanted Lanterns: Eerie Illumination
Lanterns are timeless Halloween home decor pieces that can be easily transformed into hauntingly beautiful accents. Place battery-operated LED candles or string lights inside lanterns and embellish them with sprigs of dried herbs, miniature pumpkins, and black lace. Display these enchanting lanterns on your porch, windowsills, or mantel for an inviting yet eerie glow that captures the essence of Halloween without the need for blood and gore.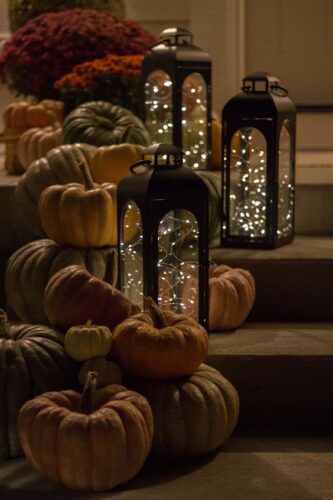 Spook-tacular Dining: Elegance on the Table
Elevate your Halloween dinner party with an exquisite table setting that perfectly marries farmhouse charm and spook-tacular elegance. Opt for dark, moody color schemes such as deep purples, rich blacks, and elegant grays. Pair these hues with rustic wooden chargers, vintage china, and elegant glassware. As a centerpiece, create a show-stopping display by arranging black feathered crows, miniature pumpkins, and cascading black satin ribbons down the center of the table.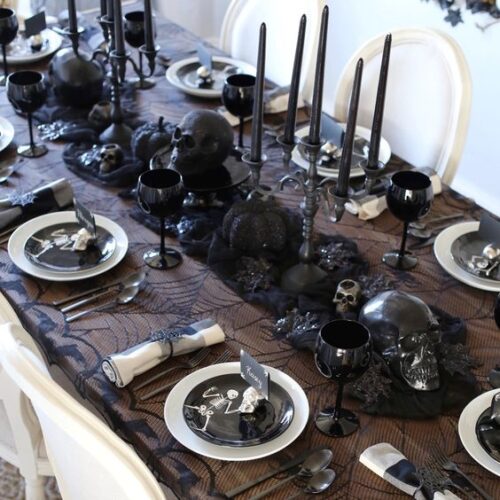 Harvest Moon Magic: Celestial Accents
Embrace the mystical allure of the harvest moon by incorporating celestial accents into your Halloween decor. Craft or purchase crescent moon and star ornaments in elegant metallic finishes like gold or silver. Hang them from chandeliers, drape them on mantels, or use them as charming tiebacks for your drapes. Pair these celestial elements with deep-hued textiles and faux fur throws to create an ambiance that is both enchanting and inviting.
This Halloween, transform your farmhouse-style home into a realm of haunting elegance that captures the essence of the season without resorting to gory displays. By infusing your decor with sophisticated pumpkin accents, bewitching bats, delicate spider webs, and other classy elements, you'll create an ambiance that enchants and delights all who cross your threshold. Let your imagination run wild, and craft a Halloween experience that is both spooky and stylish, leaving the blood and gore behind for a realm of timeless charm.
If you like these ideas, pin them to your fall pinterest board!