Laundry rooms are some of the hardest to keep organized, with mountains of clothes and junk moving through it constantly.
Here are some amazing, genius ways to create an organized laundry room.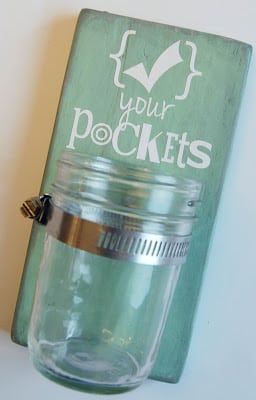 This simple project makes your laundry room organized by creating a place for all those little things.  Chap sticks, coins, hair bands, rocks, everything you find in pockets goes in here.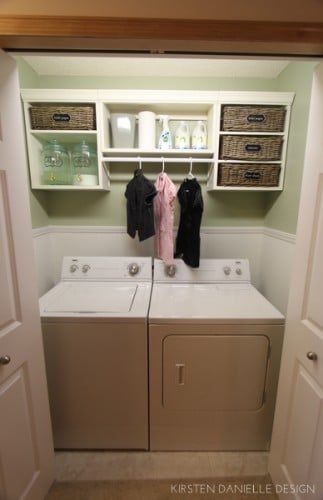 If you want an organized laundry room you have to have bins.  You will see many different styles in this article, choose which one works for you needs.  I use a bin for each child in my home, one for lost socks, and one for rags.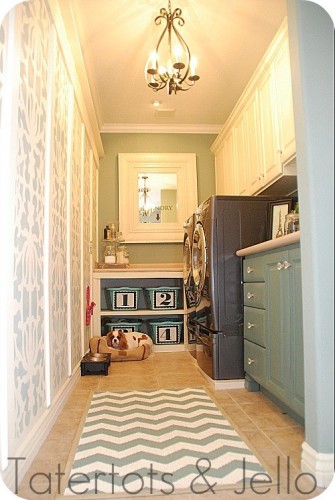 Laundry Room Crown Molding Tips
Simple rooms like your laundry room can get an upgrade with crown molding.  Giving your laundry room thick trim on the baseboards also helps the overall feel of the room to feel clean.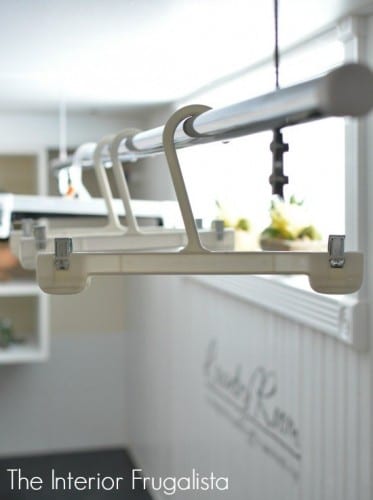 The Industrial style loves suspended rods.  To create an organized laundry room you will need somewhere to put dress shirts and clothes you don't want wrinkled to dry.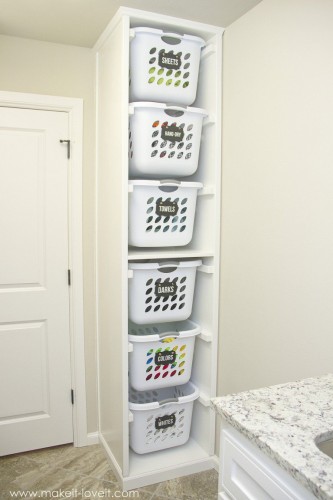 DIY Slide in Laundry Basket Tutorial
If your laundry room doesn't have  lot of space, try organizing vertical!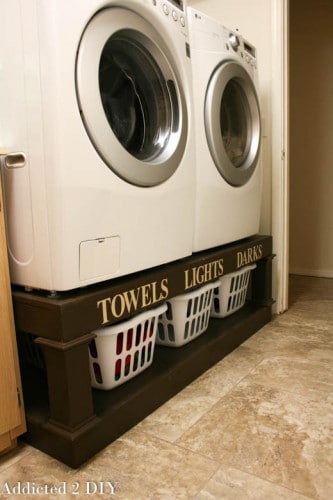 I never knew what I was missing until I did laundry at my Moms house.  She had these pedestals, and paid $400 for them.  No I'm not joking.  These pedestals lift up your machines and eliminate backache from bending over.  These pedestals also create more storage area for a more organized laundry room.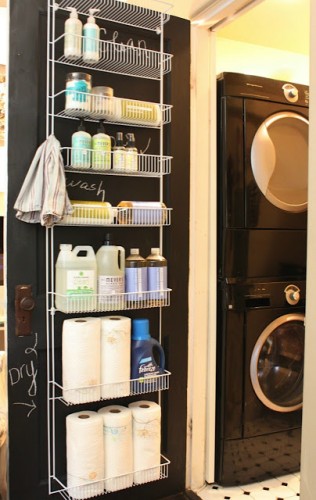 Laundry Room Organization Tips
Use every space you can for storage! Here this homeowner used the door as a storage wall.  Large and small things now have a space.
These look very cute, but only use if you have the space for these large jars.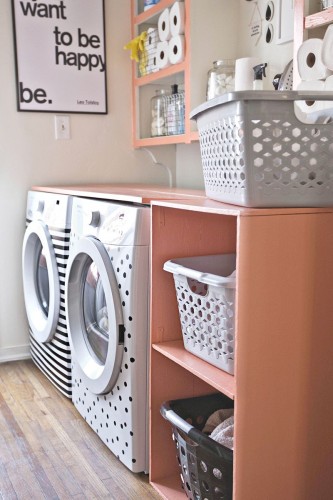 Making a space for shelves doesn't have to bare a lot of weight so a cheaper material such as plywood will get the job done.  They created an counter top by using plywood on top of her washer and dryer.  I love the vinyl decor on her washer and dryers.  It makes her machines part of the decor.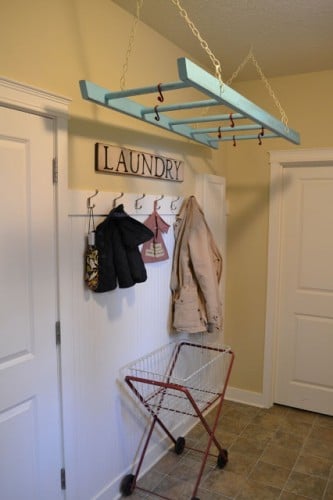 This is a great example of repurposing.  A ladder repainted and suspended from the ceiling is a laundry rack.  Great use of space!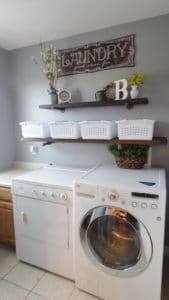 DIY Easy Restoration Hardware Shelf
This DIY tutorial features making your own shelves to create storage, for a more organized laundry room.  This project took about 2 hours and is a fraction of the price to buy Restoration Hardware shelves.  I hope you have found great ideas for your laundry room project.