Are you looking for some amazing ideas and ways to organize your garage faster, cheaper and easier? Look no further! Here are some of our top favorite ideas online of ways to organize your garage. These are low cost, straightforward ideas that anyone can do!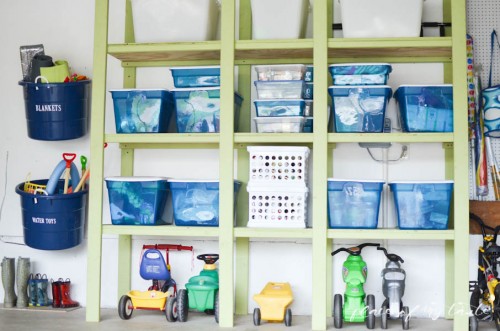 Happy and Organized Garage Reveal
All the storage for this garage can be purchased at Walmart from the large navy bins to the white crates.  If you need some Heavy Duty Steel Shelving click here
 to find adjustable steel shelving that is great for the garage.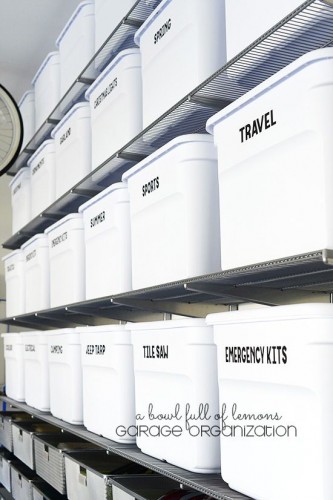 Bowl Full of Lemons – Garage Organization Tips
If you happen to not have 18 large storage boxes around, and ran to Walmart like me,  only to find 4 left on the shelf, you can click here for Sterilite 66 Quart Box 6-Pack
 and get your matching totes delivered to your home from Amazon.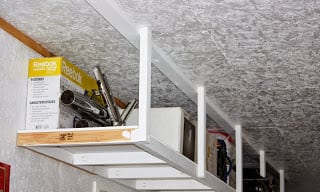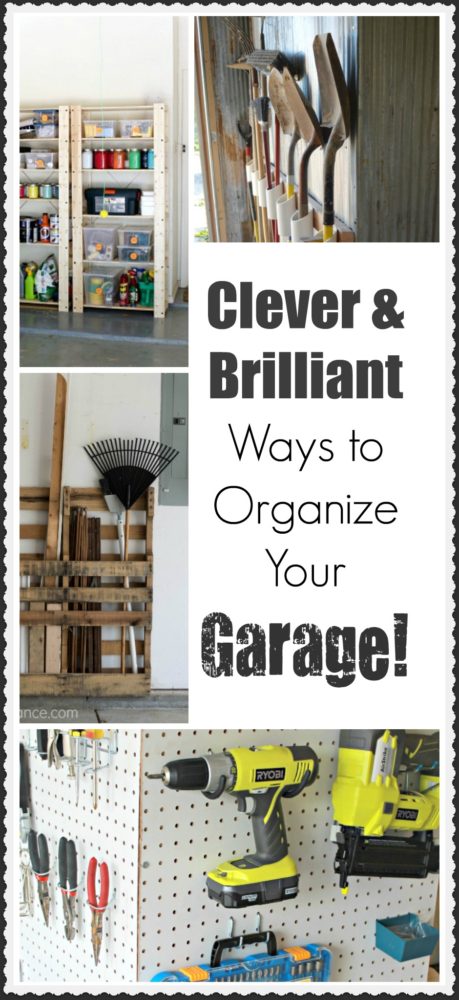 Artsy Building Lady – Garage Ceiling Storage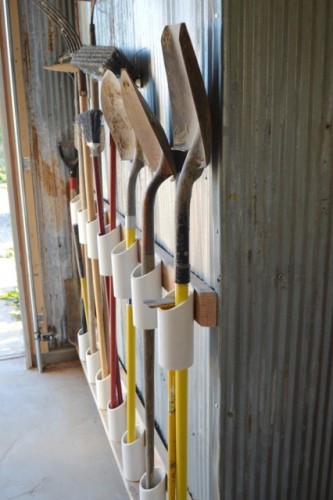 Barn Garage Organization – Newlywoodwards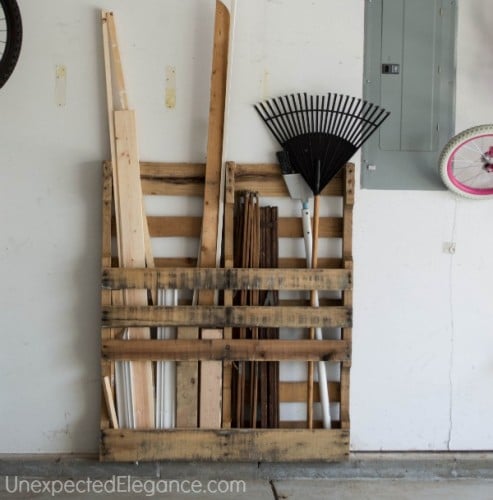 Unexpected Elegance – Garage Organization and Storage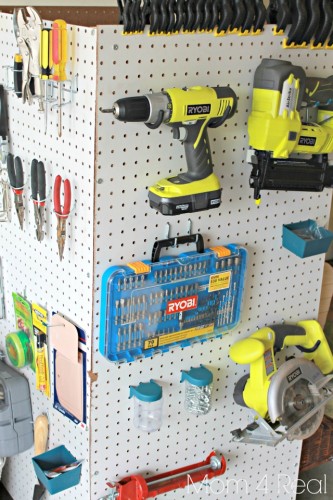 Portable Garage Organization – Mom 4 Real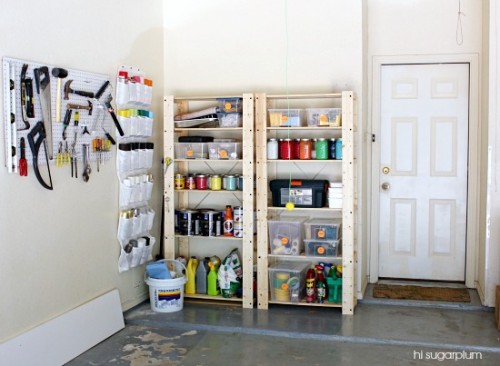 This tutorial has great tips that would help all homeowner organize their garage.  With a few supplies and a willing attitude you can gain your garage back.  You will be able to find your tools, sports equipment, lawn supplies etc, easier when you have them organized.  Your car can even fit in it again!  Love your garage again and start today.
If you want to go even further and stain your garage floor, learn how here: How to Paint Your Garage Floor  If you are looking on how to use the space in your garage, check out this article: Garage Makeovers to Inspire!