There are some paints that are better than others when it comes to distressing and antiquing painted furniture.  The following options have a great finish for distressing.  Good luck on your next project!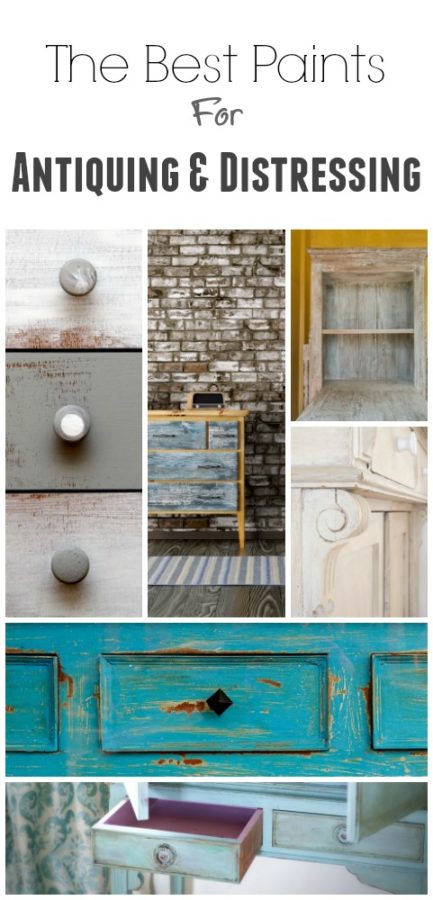 Here are 3 of the best paints, in my opinion for antiquing and distressing furniture:
Milk Paint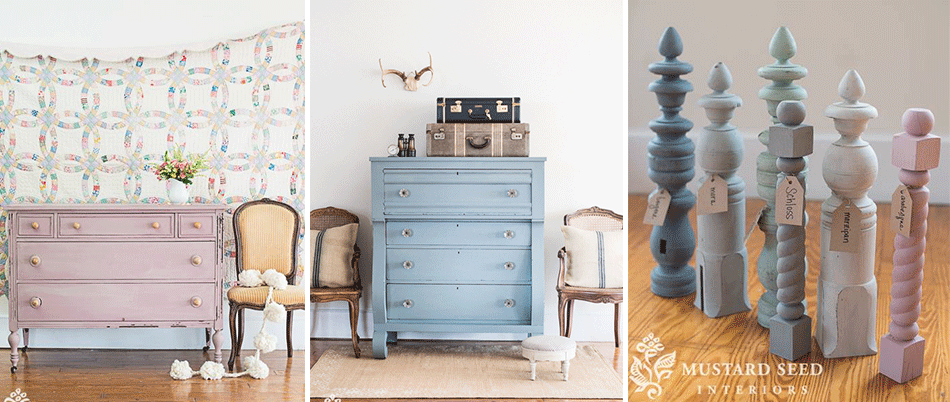 Milk paint has a similar look and feel as chalk paint. Although the application process of painting furniture with milk paint is very different. For more information about the differences between milk paint and chalk paint, see this Chalk Paint vs Milk Paint.  Both milk paint and chalk paint are very flat paints, the sheen on the furniture comes from the finishing wax.
MudPaint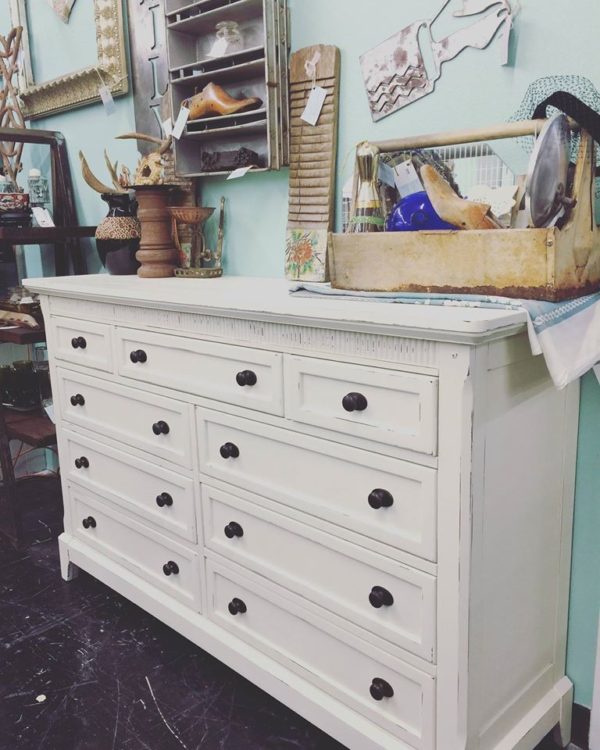 Mudpaint is the fastest growing furniture paint company in the US right now. Mudpaint is an acrylic and water based paint that has earthy materials in it that make it extremely durable, very easy to apply and sand. Mudpaint doesn't need a clear coat or wax to be durable, But, many users do like the look of a wax or the extra protection wax or a clear coat gives. With heavily used surfaces like kitchen tables, a clear coat is recommended.
Latex Paint
I have been able to successfully antique and distress furniture with latex paint and have it turn out great – HOWEVER, I prefer chalk paint or milk paint for antiquing and distressing for some of the reasons I mentioned above.  You can do it with latex paint, but it just doesn't work as easily, it feels like I had to sand a lot more to get a similar effect. Both types of paint distress a little easier and turn out a little smoother, in my opinion.  Sometimes regular latex paint can ball up or peel off a little more easy.  Also, latex paint doesn't adhere quite as well, so you might need a primer, which will show through when you try to distress.