If you're looking for ideas on a new back-splash for your kitchen counter area or are picking out a back-splash in a new home, here are some great ideas of popular back-splashes that look AMAZING!
Many back-splash looks can be achieved by the most novice DIYer.  Save money and get the exact custom look you want.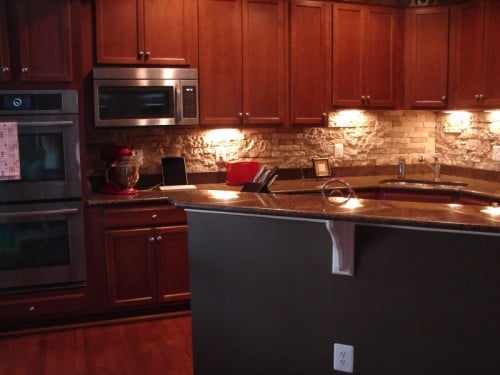 DIY Stone Backsplash with AirStone
A Stone back-splash makes any room feel cozy.  The warm colors from the stones and the natural texture are a win win.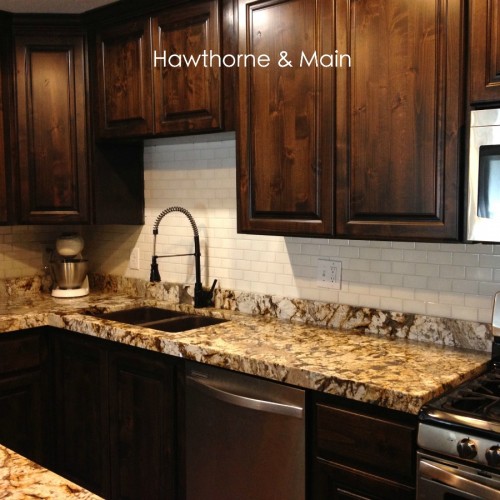 Amazing DIY Kitchen Backsplash 
This back-splash was easy to achieve after buying a set at the local hardware store.  There are many DIY kits available in all budget ranges.  The smaller the tile does will in a small space, if your area is bigger consider using a large tile, and small tiles may become "busy" and distracting.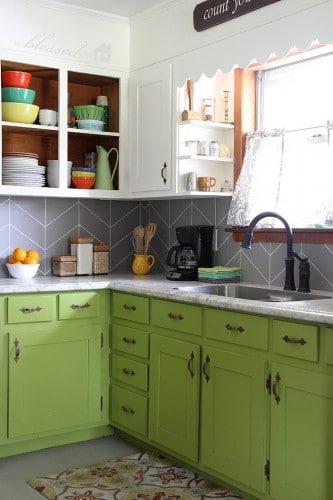 DIY Herringbone Tile Backsplash
These tiles are gorgeous with a high contrast grout to show off the pattern.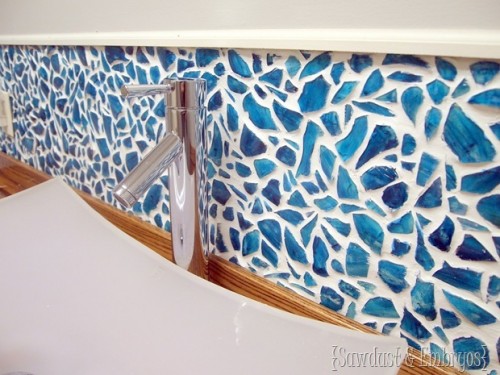 This is the complete DIY project making your own Mosaic glass out of Mason jars.  This will look great on a thin back-plash but anything larger then 6 inches is prone to look cluttered.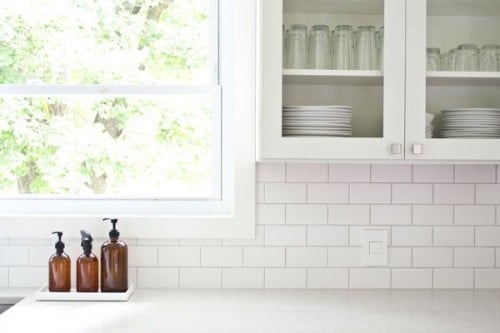 White Herringbone Backsplash Installation
Classic, simple, beautiful.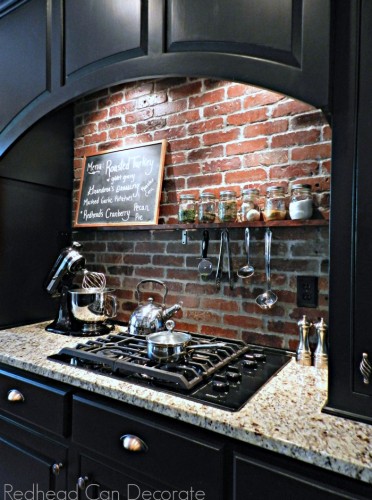 Brick is coming back!  Before you get ready for brick make sure the surface is cleanable.  Most bricks absorb every thing that blender will throw at it.  Make sure you get a faux brick or one that has been sealed so it is simple to clean up food splatters.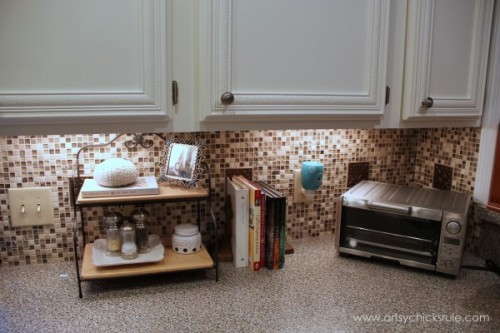 If your counter-top  and cabinets are simple, your back-splash can be more creative and colorful.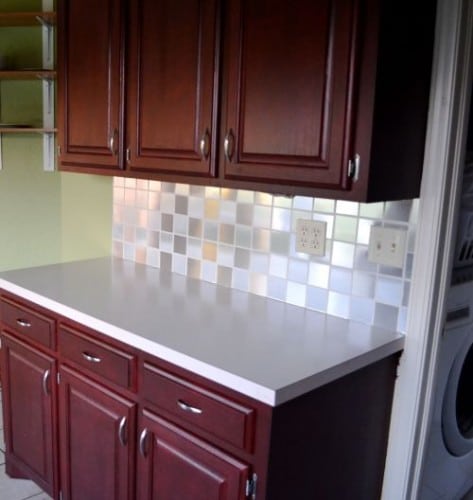 Contact Paper 'Tiled' Backsplash