Looking for somewhere to sit down and take off your shoes?
Need a place to set down your bag when you walk in the house?
We've got you covered.
Whether you have a grand foyer or no entryway at all, these easy entryway bench tutorials give you the opportunity to create both function and beautiful design. Creating an entry is all about defining your space. Having a bench in the entryway defines the space with both purpose and style.
Best of all, you don't need to have expert carpentry skills or hire a contractor to get the job done. A trip to the hardware store and a little DIY time will have a beautiful entryway bench ready to take care of all your comings and goings.
Sleek and simple is what makes this bench picture perfect. With clean lines and a narrow footprint, this is ideal for homes with a narrow entry and not a lot of extra space. Best of all, you can make this bench yourself in just a few hours and use either paint or stain to make it all your own.
sleek and simple bench tutorial
If you're looking for something a little more substantial. This entryway bench and mudroom combination have everything you want. Storage, seating, and more storage make this perfect. Best of all, it comes with a step by step tutorial that makes it completely doable.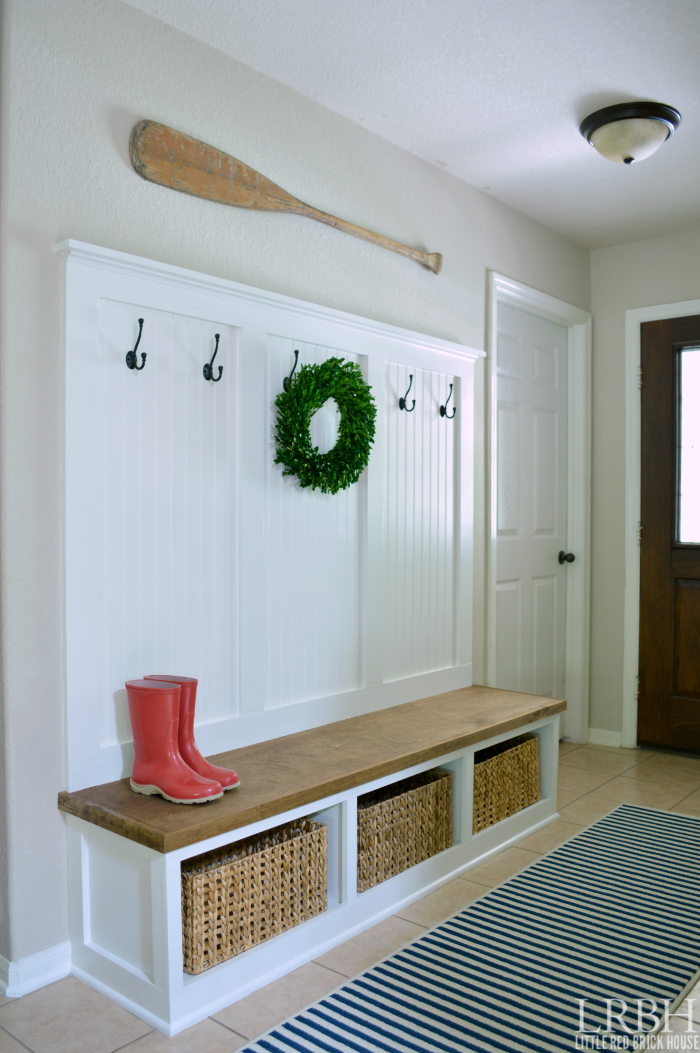 entryway and mudroom bench tutorial
We all love a good upcycle, and this is one of the best I've seen. An old dresser with a missing drawer completely transformed into a gorgeous bench with excellent storage. This definitely takes some time and patience, but clearly the results are worth it.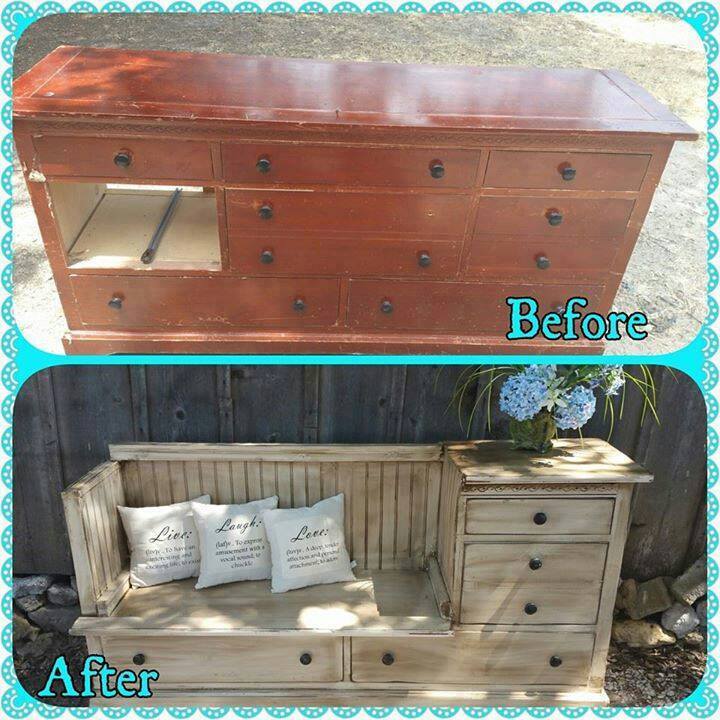 Sometimes small and simple is the best solution. This entryway bench is perfect for an apartment or condo with basically no entryway at all. It gives you everything you need in the perfect package.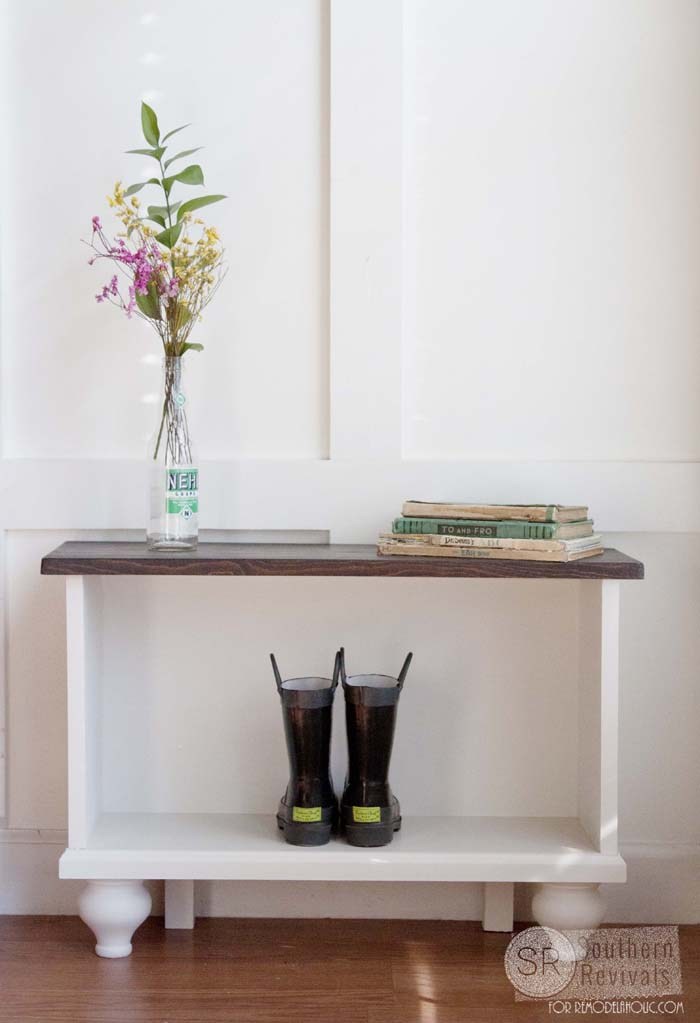 Loving the farmhouse look? We are too. This is one of my favorite benches of all time. I love the simplicity, the decorate legs, the planked top, it's everything we want and more.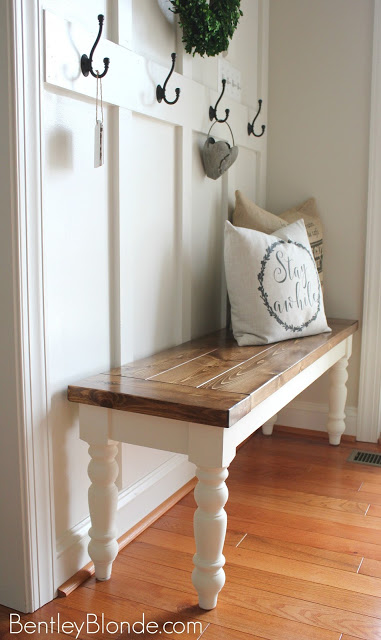 Hello storage! For busy families, this is a must-have. Plenty of cubby space for shoes, bags, and everything else. It keeps the busiest area of your home clean and tidy.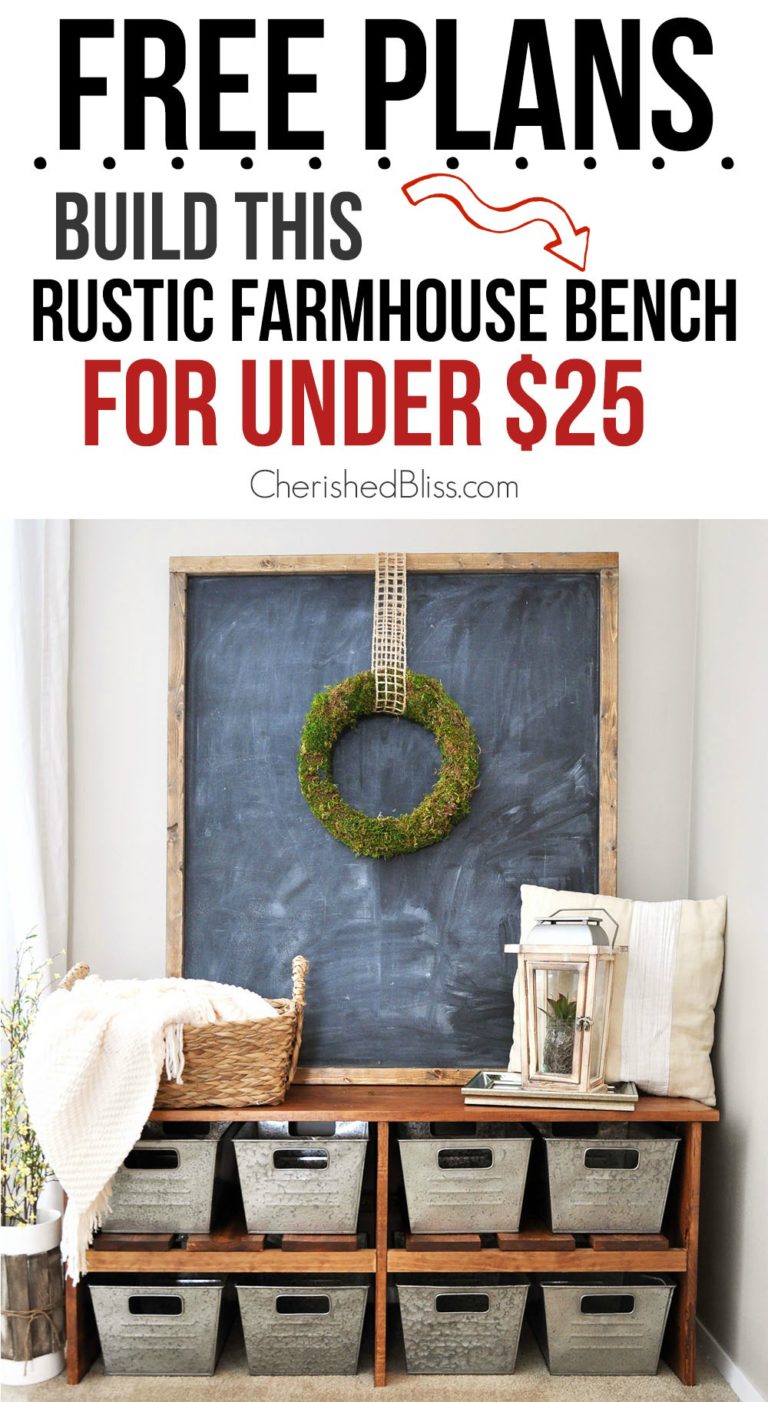 Entry Bench with Storage Tutorial
This modern bench is an absolute stunning option that uses a plank board, beam, old door, barn wood, or any other type of surface. Simply add two modern metal sets of legs and you're ready to have a seat.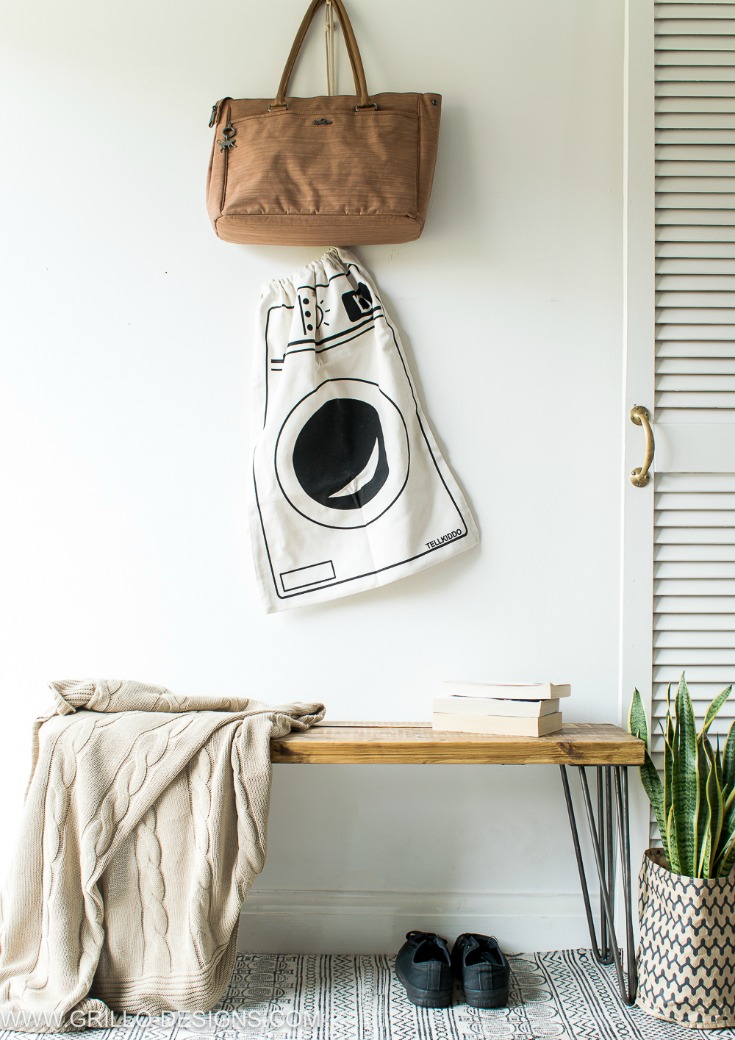 This entryway bench has it all. Storage, seating, hanging space, and style. It's a classic rustic chic look that defines your space beautifully. The ladies at Shanty 2 Chic give you a full tutorial with all the help you need to make this dream a reality.