There are lots of ways that you can use Mod Podge to create character with your painted furniture piece. Here are some of the things you can do with Mod Podge to give your piece a facelift.
Fabric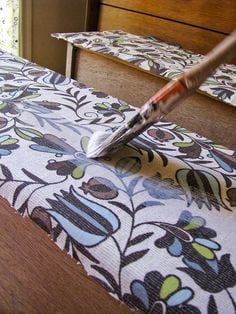 There are so many different types of fabric that would look great Mod Podged onto furniture, burlap, fabric with patterns & prints.   Lots of options here!

Wallpaper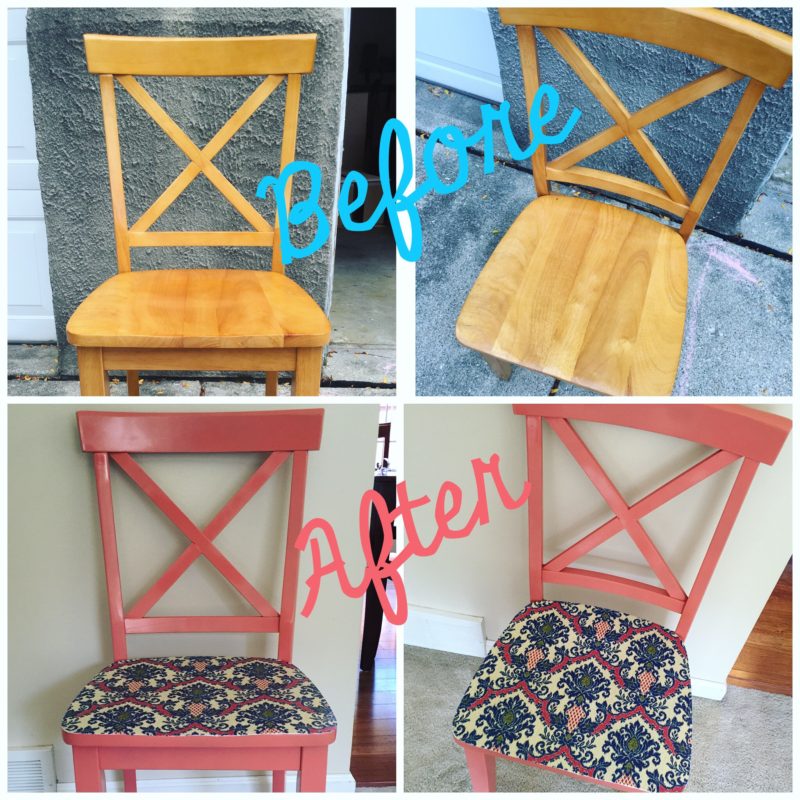 Wallpaper is a great material that lends itself well to being Mod Podged onto furniture pieces.  Another great option with wallpaper is to buy some paintable textured wallpaper that you can paint over to give extra texture to drawer fronts, tops or sides of furniture pieces.
Wrapping Paper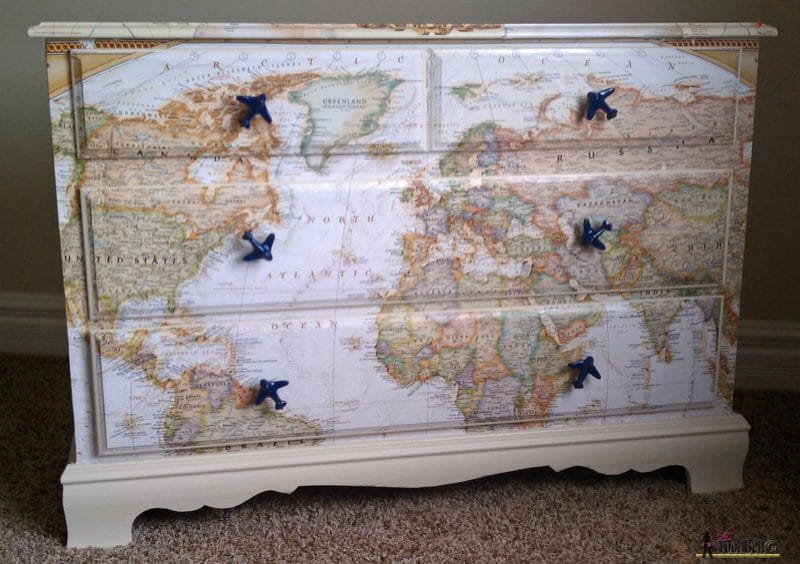 There are so many different patterns and designs to choose from in wrapping paper that there are lots of designs that would look great Mod Podged onto.
Letters/Wording
You can also use vinyl lettering and Mod Podge it onto drawer fronts or tops of dressers, etc.  Its a cute way to label drawers too!
Old Papers/Pages/Newspaper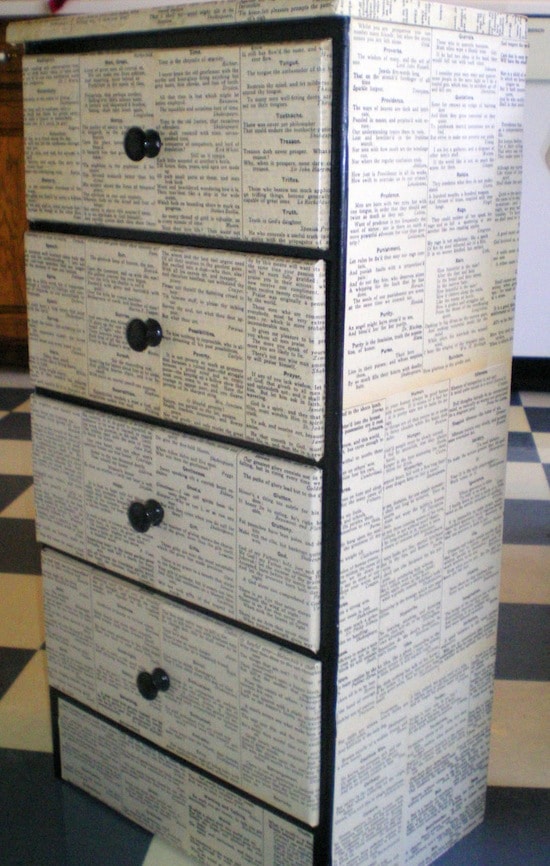 Any yellowed documents or pages would look great Mod Podged onto a piece of furniture.
To Mod Podge these things on, just cut the material in the shape that you need.  Then, brush on a layer of Mod Podge onto the wood, lay down the material, smooth it out and then after it is completely dry, you can add a couple more layers of Mod Podge over the top to seal it in.