No matter where you serve your guests, everyone ends up in the kitchen. From crazy weekday meals to weekend dinner parties, the kitchen is the epicenter of the home, and for good reason.
If your kitchen needs a makeover, you have come to the right place. Your kitchen is a direct reflection of your own personal style. It should be welcoming, inviting, and comfortable. Paint is a great way to update your kitchen cabinets, walls, and even countertops. But choosing the right shade and the right tone can be overwhelming. We've come up with 12 color schemes that bring out the best of the most used room in your home.
White is probably the most popular kitchen cover in 2017, and for good reason. White energizes a room and feels fresh and clean.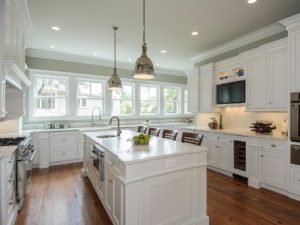 Light blue is perfect for a country chic vibe. Overall, lighter wall colors tend to work well in kitchens and can create an inviting atmosphere so choose a blue that is light and airy.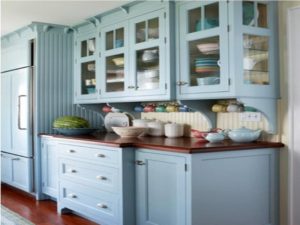 Brick Red and similar warm colors believed to stimulate the appetite and are an excellent option for kitchens.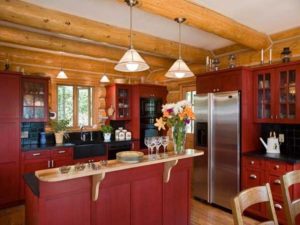 Yellow tends to work best for small kitchens, keep it light and buttery and avoid mustard or dark yellow hues which can be overpowering.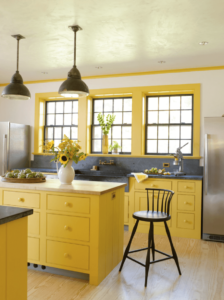 Sage green is a popular kitchen choice if you're going for a cottage feel.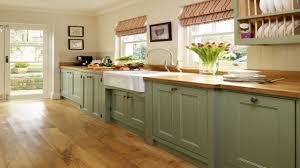 Bright Red seems like a bold choice, but it's popular for kitchens because it is so versatile. It makes your space pop and compliments either a retro or more modern vibe.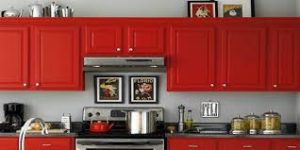 Bold colors like bright green can be eye catching and beautiful, but keep them limited to one area, and keep the other finishes neutral.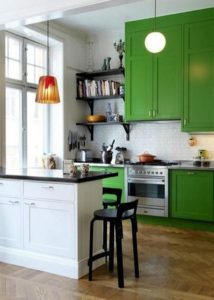 Chalkboard walls are very popular right now and can make a great addition to a kitchen.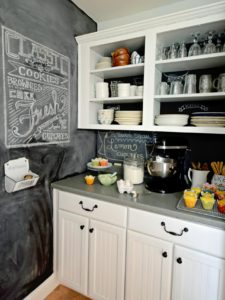 If you're looking to sell your home, stick with neutral colors like grey which are easily accommodated to a variety of styles.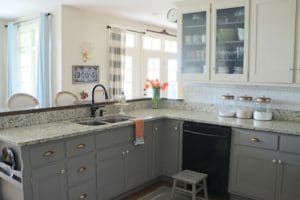 Mediterranean hues of terra cotta, brown, or peach are also good options for sunny kitchens.  Let natural elements of wood, and brick bring a warm feel to your kitchen.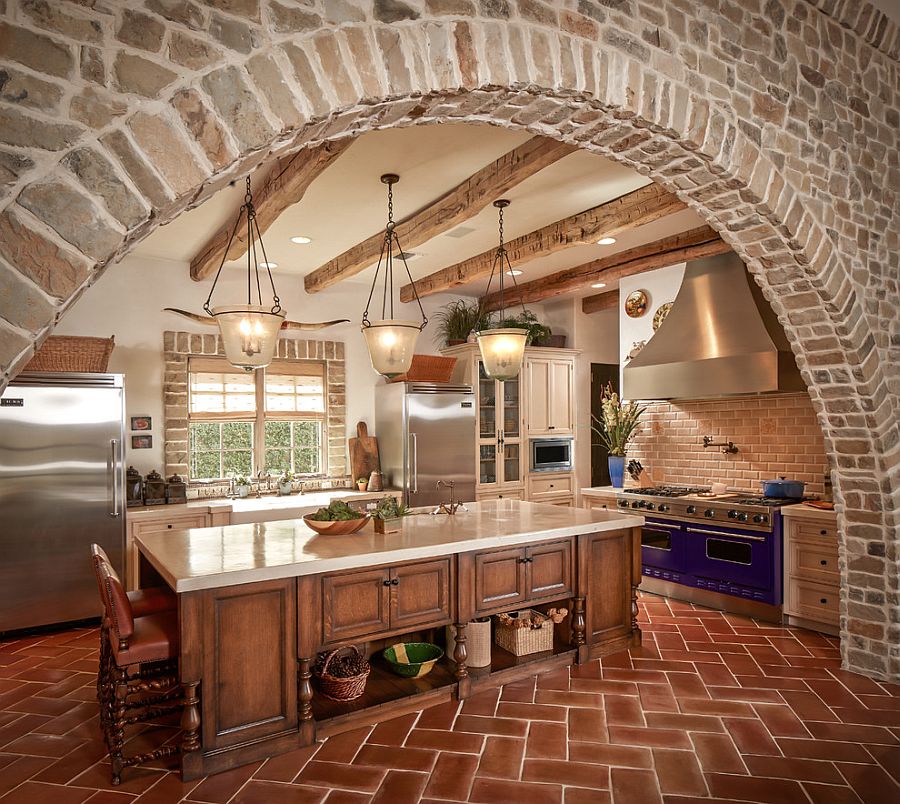 Navy blue is a classic choice that will never go out of style, it's easily paired with a variety of accent colors.
 If you are having a hard time committing to a color for your kitchen, consider adding color by painting your table and chairs instead. 
What a farmhouse feel?  Check out this list: 9 Best Paint Colors for a Farmhouse Look