You've finished your master piece and now you have paint brushes full of paint, should you toss them? If they were under a couple dollars I'd say yes, but most DIYers know that investing in good more expensive brushes will give you a smoother finish and better looking piece that cheap brushes. Learn how to clean paint brushes with little effort.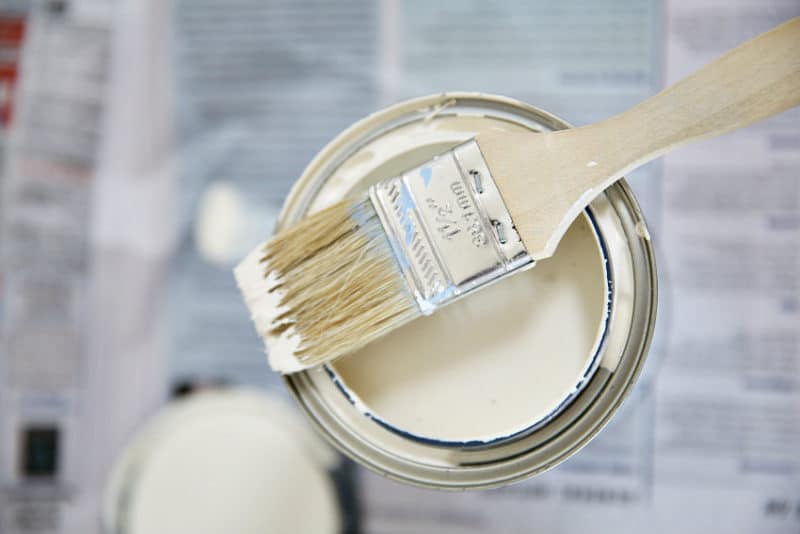 Save your investment and clean your brushes as soon as you can after your project.  Here are five super effective ways to clean paint brushes.  If you're like me and paint all the time, you are always cleaning paint brushes. Whether it's oil based or not, these methods will do the trick!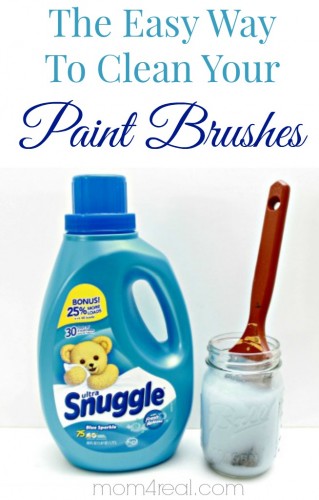 The Easy Way to Clean Your Paint Brushes
This method involves using  2 TBSP of  fabric softener with 1 Cup of warm water and allowing the mixture to soak over night. Then gently rinse away all your cares, I mean all your paint. This is cleaning paint brushes the easiest way.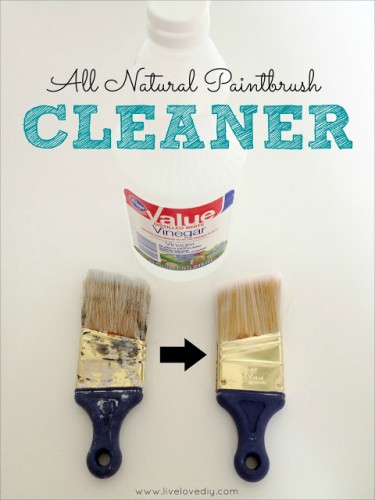 DYI All Natural Paintbrush Cleaner
If you don't have fabric softener around try vinegar.  with a ratio of 1:1 vinegar and hot water, soak your brushes for about 30 minutes then wash like new.  If your brush is in really bad shape you can boil the vinegar/water solution first.   The hotter the more effective!  This doesn't work well for oil based paints.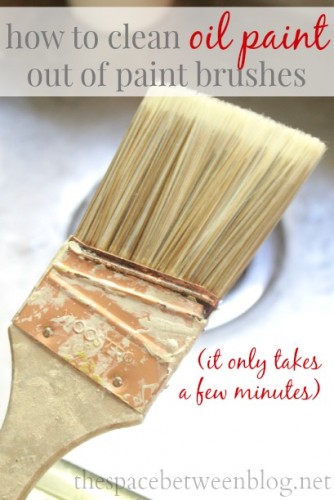 How to Clean Oil Based Paint out of Your Paint Brush
Acetone is the only way to get oil paint out of your brush.  Allow your brush to soak in a cup filled with acetone for a few minutes.  Gently swish your brush around as paint falls out of the bristles.   Remove your brush from the acetone and pour 1 tsp of olive oil on your brush.   Using your hands work the paint out of the brush.  Your hands will get messy but your brush will be cleaned.  Lotion your hands after using the acetone as it can dry skin out.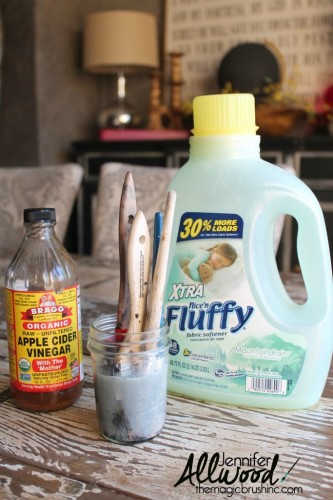 How to Clean Dried Paint Out of Paint Brushes
Here is a tutorial on how clean paint brushes when the paint has already dried.   It requires soaking them in fabric softener for longer than you would for wet paint. Vinegar will also work but won't smell as nice.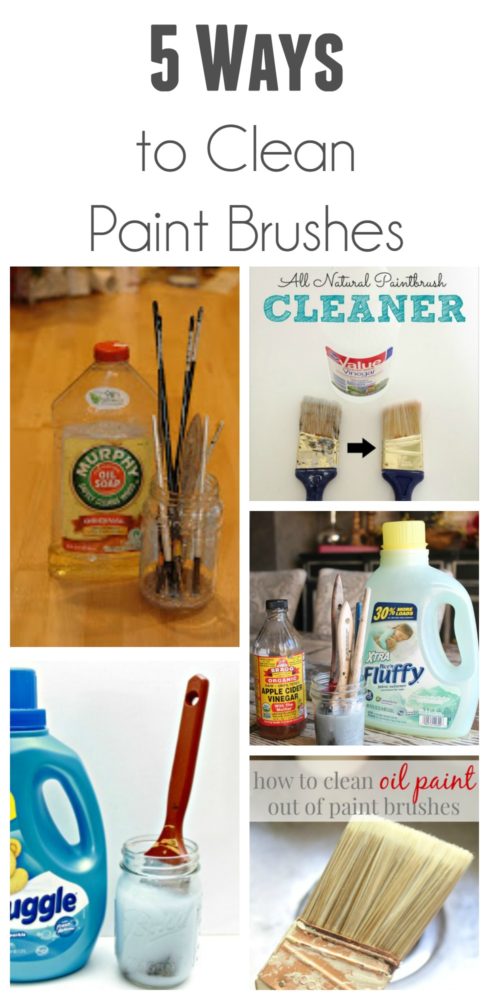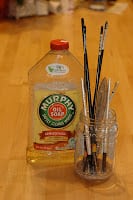 This tutorial for cleaning paint brushes is for oil paint using Murphy Oil Soap.  I haven't tried it but it says Murphys can clean any oil brush even if the paint has dried on it.  I'm excited to try this one!