I love being outside. It seriously makes me happy just walking into my backyard and feeling the sun on my head and shoulders. So when summertime comes around I live outside. We eat most dinners out there (easy cleanup!), I read outside, and my kids are always finding bugs, building forts, or running around screaming for the fun of it.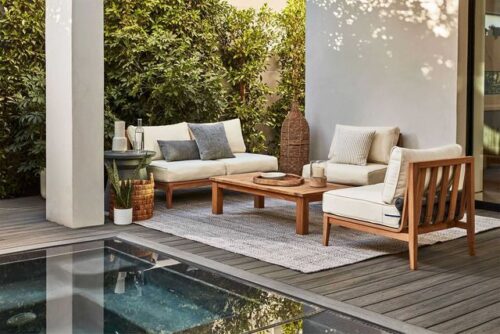 Yard furniture is really necessary if you are going to spend any time outside, however, outdoor furniture is one the most expensive things out there. Save some money and make your backyard custom to your liking with these great outdoor furniture tutorials. Some of these DIY tutorials require a full weekend and power tools, however, some of them can be completed in a few hours with very little experience. Take a look and see what you can do to improve your outdoor living space.
Wooden Louge Chairs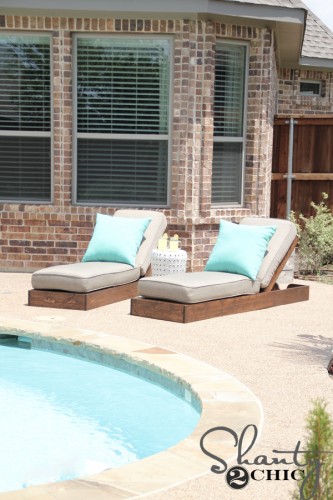 Make these lounge chairs for about $80 each, compared to the price tag of $400 each. The complete plans for these lounge chairs are yours at the link above.
Outdoor sectional

This sectional is on my list for DIY outdoor furniture this year. I often have parties that require a lot of seating space. This sectional is the perfect solution. I love how you can pull it apart for easy storage during the winter months as well.
Storage Bench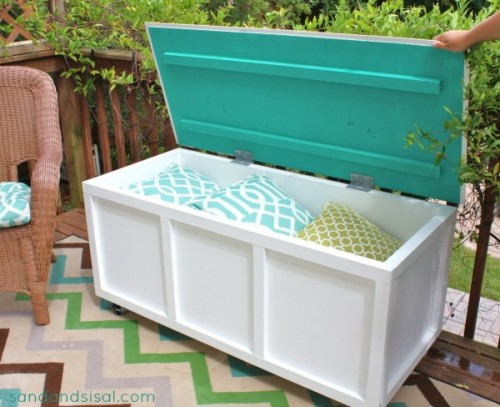 DIY outdoor furniture that also acts as a storage area? Score! They used this for pillows, but bats, basketballs and t-ball equipment would go in my bench. What would you use your storage bench for?
DIY Outdoor Couch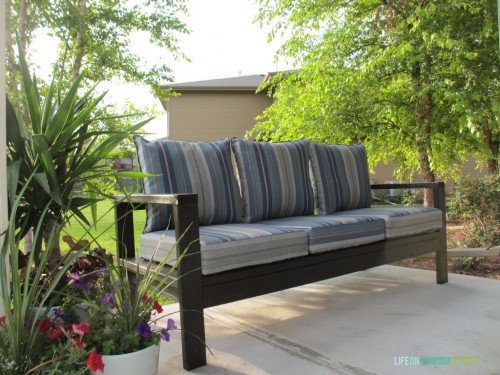 This outdoor bench is so simple it raves that it can be completed in 4 hours! I love the dark stain they chose. DIY outdoor furniture allows you to pick the color you want from stain to cushions!
DIY Adirondack Chairs

I have several adirondack chairs in my yard. Their shape makes the most comfortable chair you will experience outdoors. If you are handing with a saw and nail gun try this DIY tutorials.
DIY Firepit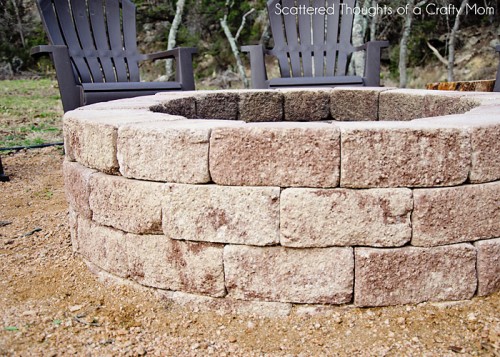 We lived several years without a firepit. I didn't understand what I was missing. A late-night fire after a summer day is one of the most relaxing moments. My kids love it and we love it! If you make one with stones like this one, you get the added benfit of having a warmer for your s'mores. You feet can get warm on these stones as well.
Make sure you build all firepits according to regulation, and tall enough to protect tumbling toddlers from the flames.
DIY Outdoor Fire Pit instructions are here.
DIY Outdoor Table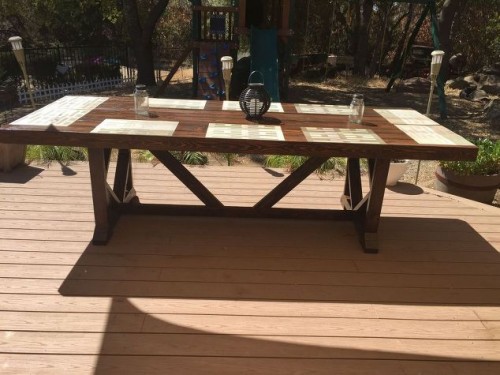 DIY Large Outdoor Dining Table
This table is only for the total DIYers out there. If you have hard winters as I do, please use treated wood or wood that can withstand moisture such as teak or pine. This is a beautiful table, and you don't want all your hard work ruined in a season. You can also cover this with a tarp in the winter months to delay a weathered look.
Tile Table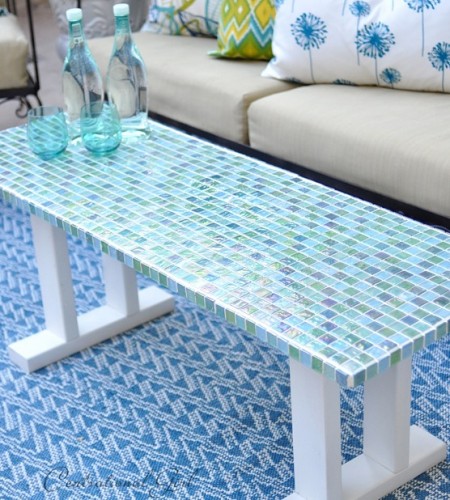 Need some color? This beautiful outdoor table is make with using bathroom tiles from a local hardware store. Tile will not weather as much as well and creates a heavy sturdy surface. This table structure is very easy to build.
Outdoor Table and Couch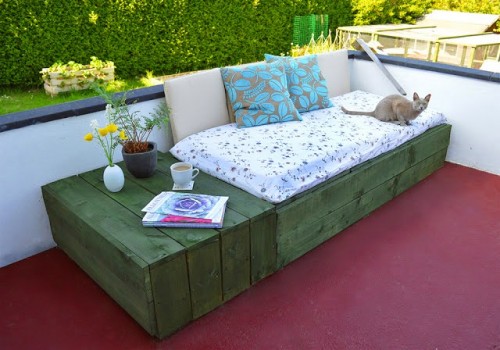 Quick Living Room Makeover has a great tutorial on how to build this simple space for your patio or backyard. I love the added pillows and plant that really make this feel like you are in an outdoor living room.
Outdoor Side Table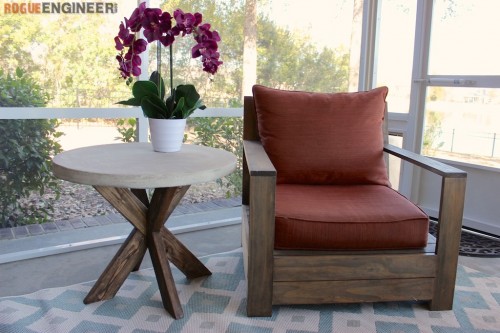 I love this side table. It is beautiful and with this tutorial it is doable! I hope you have fun not only making your DIY outdoor furniture but also soaking up the sun when you use them!