Are you tired of your master bedroom looking drab and uninspiring? Are you itching to add a personal touch to your sanctuary of relaxation and rejuvenation? Well, you're in luck! In this DIY master bedroom makeover guide, we're going to infuse life into your sleeping space with a can-do attitude and a dash of creativity. So roll up your sleeves and let's get started on these nine fantastic ideas that will make your bedroom truly your own.
1. DIY Headboard Elegance
Let's kick things off with a centerpiece that can redefine your entire bedroom's aesthetics – the headboard. Instead of splurging on an expensive store-bought option, create a unique DIY headboard that perfectly captures your style. The possibilities are endless: reclaimed wood, a tufted fabric design, or even a gallery of floating shelves for an artistic touch. Unleash your inner craftsman and turn your headboard into a showstopper! For details check out this article here.
2. Creative Nightstand Solutions
Your nightstand is more than just a place for your alarm clock and a glass of water. It's a functional piece that can also serve as an extension of your personal style. DIY a nightstand that suits your needs – a stylish crate, a repurposed vintage suitcase, or a floating shelf. Paint or stain it to match your bedroom's color scheme, and add some personal touches, like decorative knobs or a small potted plant. Your nightstand is not just functional; it's a style statement.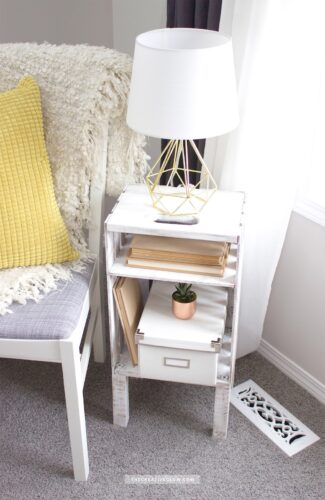 3. Rugs That Warm the Soul
To add warmth and texture to your bedroom, consider making your own rag rug. A DIY rag rug can be a labor of love, as you carefully select fabrics, cut them into strips, and weave them into a unique, cozy masterpiece. The best part? It's a chance to recycle old clothing and linens, giving them a new lease on life. Your DIY rag rug will not only look fantastic but also have a story to tell.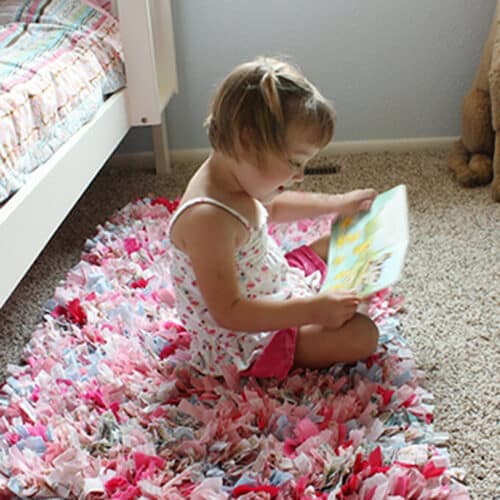 4. Wall Art
While painting your bedroom walls is an obvious idea, let's take it up a notch. Instead of plain, monochromatic walls, consider adding a personal touch with DIY wall art. Create a stunning accent wall with your favorite geometric design, paint a mural that reflects your passion, or even experiment with a color gradient for a unique ombre effect. Your bedroom should be an expression of your personality, and the walls are a canvas waiting to be transformed.
5. Custom Shelving
Custom shelving not only provides valuable storage space but also serves as an attractive focal point in your bedroom. Design and build your own shelves to perfectly fit your space and display your treasured items. Whether you're into rustic wooden shelves, minimalist floating shelves, or a combination of both, your bedroom will benefit from the functional and aesthetic upgrade.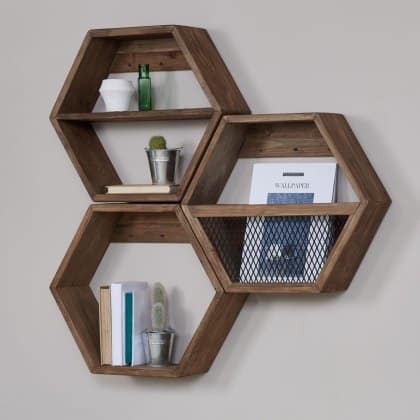 6. Dreamy Canopy Bed
Create a sense of luxury and romance by crafting a DIY canopy for your bed. A canopy can be made from simple curtain rods, sheer fabric, or even reclaimed materials for a rustic look. It not only adds a touch of elegance to your bedroom but also provides a sense of coziness and privacy, turning your bed into a true haven for relaxation.
To create a canopy bed, follow these steps:
Measure the length and width of your bed.
Install four curtain rod brackets above each corner of the bed, ensuring they're level and secure.
Insert curtain rods into the brackets.
Drape sheer fabric over the rods, allowing it to cascade down on all sides.
Gather the fabric at the corners and secure with decorative ties or clips.
Adjust the fabric for your desired canopy shape and length.
Ensure the fabric drapes evenly and tuck excess fabric under the mattress.
7. Customized Bedding
DIY doesn't always mean building from scratch. You can easily personalize your bedroom by creating custom bedding. Sew your own duvet covers, pillowcases, or decorative throw pillows. Choose fabrics and patterns that resonate with your style, and add personal embroidery or appliqué to make them uniquely yours. This way, you'll have a bedroom that's truly one-of-a-kind.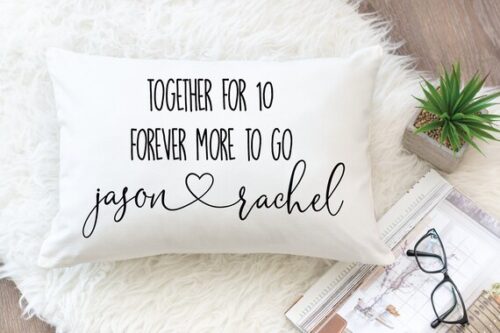 8. Decorative Lighting
Lighting can dramatically change the ambiance of your bedroom. Instead of standard store-bought lamps, try your hand at creating DIY lighting fixtures. Consider crafting a unique bedside lamp from recycled materials, or string up fairy lights to create a whimsical atmosphere. DIY lighting adds warmth and character to your space, making it cozy and inviting.
9. Personalized Artwork
Personalized artwork is the icing on the cake for your DIY master bedroom makeover. Create your own art pieces that resonate with your personality. Whether it's a canvas painting, a gallery wall of your favorite photos, or a framed collection of pressed flowers, your artwork will make your bedroom feel like a personal sanctuary.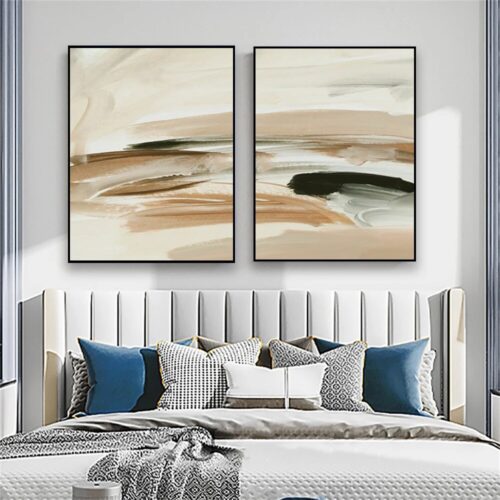 With these nine DIY master bedroom makeover ideas, you have the power to transform your sleeping space into a cozy, stylish haven that reflects your unique personality and tastes. So, roll up your sleeves, grab your paintbrush, and let your creative juices flow. Your bedroom is your canvas – go ahead and make it a masterpiece! Remember, the sky's the limit, and with a can-do attitude, you can achieve any bedroom transformation your heart desires. Sweet dreams!