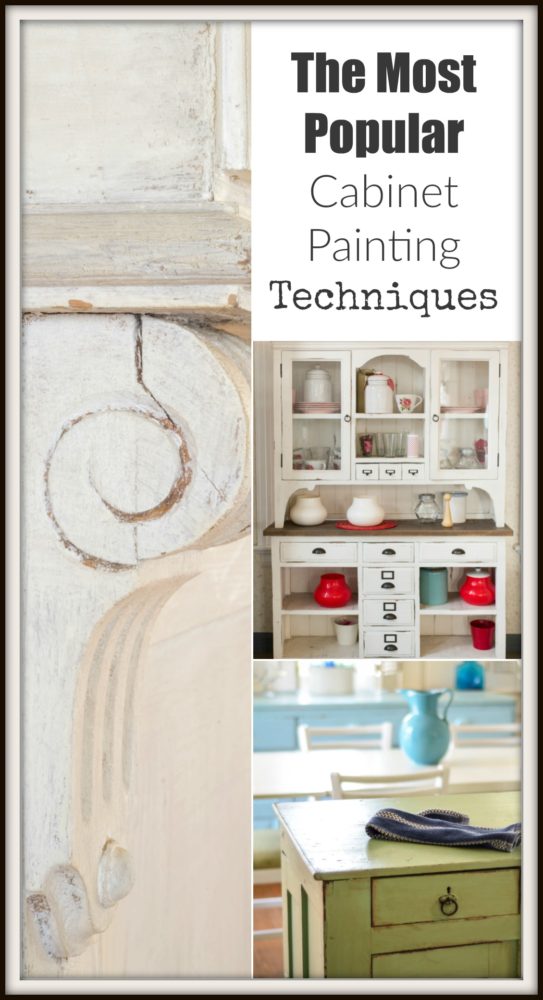 Antiqued/Distressed – This is a very popular style right now and very easy to do.  To do this, you would sand the cabinets like before painting like you would any other paint style.  Then, you may want to skip the primer and use a paint/primer combo, Annie Sloan Chalk Paint or any  other type of paint that adheres well without a primer.
Paint on 1-2 coats of paint, depending on the type of paint you use.  Then, sand the edges of the cabinets, beveled edges, corners, anything to draw attention to the lines of the cabinets.  Lightly sand over every door with 320-400 grit sandpaper.  I would recommend a hand sander (not electric).  An electric sander might be too harsh.
Use 1-2 coats of polyurethane or some type of clear coat when you are finished.