The kitchen is the center of any home. Updating your kitchen breathes new life throughout your entire home. Kitchen cabinets are a major player in your kitchen, and so painting them and changing them a little bit, can make a big change in your home decor.
But will it look good?
Will it turn out like the pictures on pinterest?
Yes…if you do it the right way.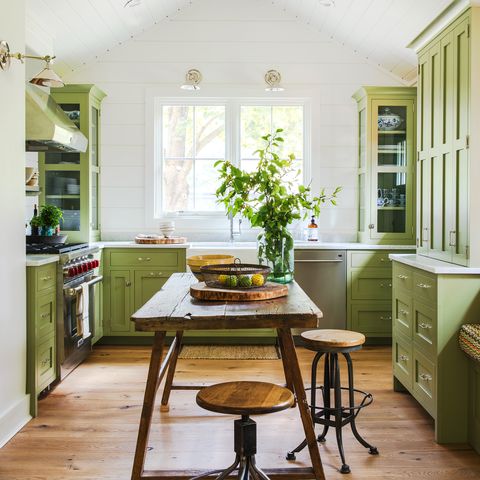 Sanding
You must sand. I know there are lots of articles out there saying you son't have to, they lie! Those cabinets look pretty the first few days, but then chips will happen. The corners of your cabinets are going to be the first to go.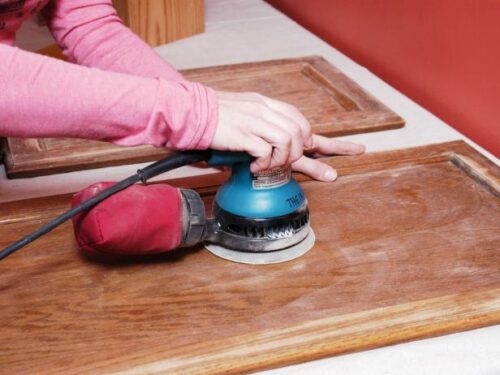 Sanding removes the previous finish, and exposes the wood to absorb the paint. Wood is porous and you want that paint to be in the wood, not just on the top surface. So grab a hand sander to make the job go fast, listen to a great playlist and start your kitchen cabinets off right.
Painting
You probably know how to paint, but here are a few tricks that will uplevel your kitchen cabinet makeover: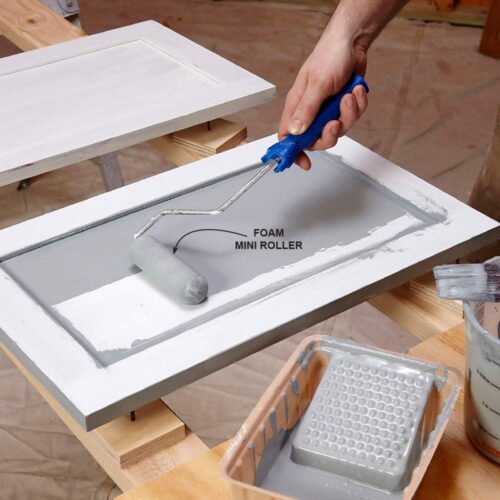 Paint more layers, with less paint. Thin paint layers adhere better than thick layers.
Paint horizontally, this creates less drips and helps the paint dry smoothly. Place the cabinets on a large bucket or table
Use a roller, not a brush, this will help you have smoother finish.
Add paint conditioner. My favorite conditioner is Floetrol. This slows the drying process, which helps the texture even out before it completely dries.
Drying
Allow your cabinets to CURE. Your cabinets will be dry in 3-4 hours. They will cure within 3-4 days. Don't attempt to reinstall your cabinets until they have fully cured.
If you want a kitchen makeover without paint check out these ideas:
1. Task lighting gives a modern and elegant update to the kitchen and can be installed without a lot of hassle.
2. Remove the doors of the cabinets and allow the kitchen to breath a little more. Open shelving is a great way to embrace the farmhouse look.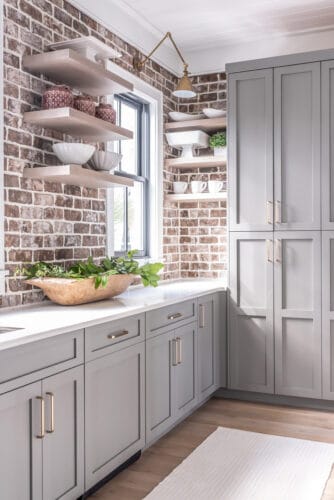 3. If open shelving isn't your style, swap out the doors and add glass in their place. It gives an elegant look and an updated style to outdated cabinets.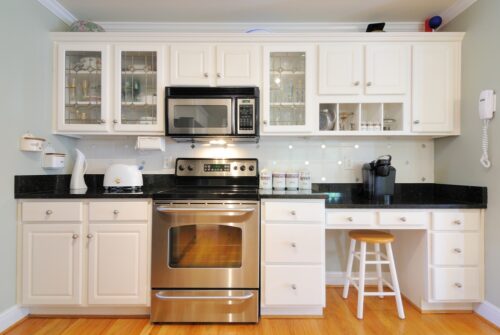 4. Roll-out shelving makes a kitchen so much easier to use, it is easily installed on your own and makes working in the kitchen a breeze!
5. If you're looking to create a shabby chic, or farmhouse style kitchen, swap out the doors for chicken wire and unique hardware.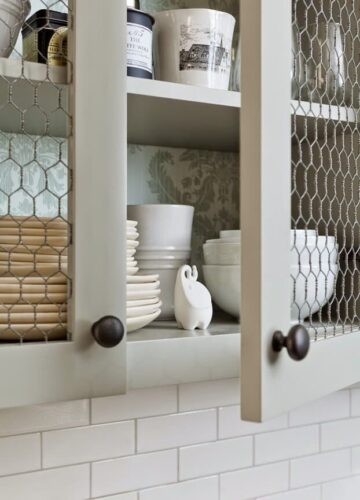 6. Crown molding around the top of the cabinets makes a beautiful statement and adds a finished look to standard contractor cabinets.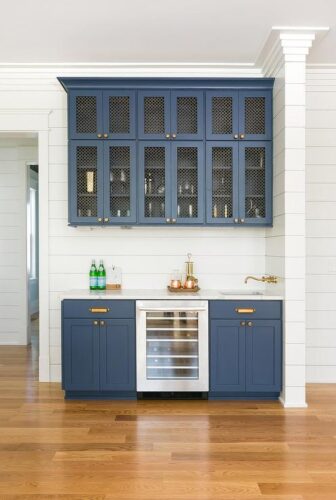 7. Creating effective lid storage on your cabinet doors is a great way to make your current cabinets work better and more efficiently.
8. Add additional shelving to the doors of the spice cabinet to make it easier to find exactly what you're looking for.
9. Swap out hardware for something new, modern, or unique. Without much time or effort you can make a big difference.
10. Create a colorful backdrop by painting just the inside of kitchen cabinets, this makes a big statement, especially if you remove the doors or replace them with glass.
11.  Custom paneling is a great way to update the look of your kitchen. Paneling can be added to cabinets and appliances to create a integrated look.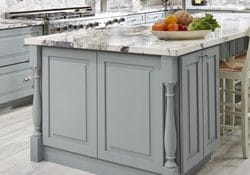 12.  If you already have painted kitchen cabinets, consider adding stencil detailing for a completely custom look.
13. Sometimes a kitchen cabinet makeover is as simple as cleaning everything out and giving your space a fresh start with organization and unique storage solutions.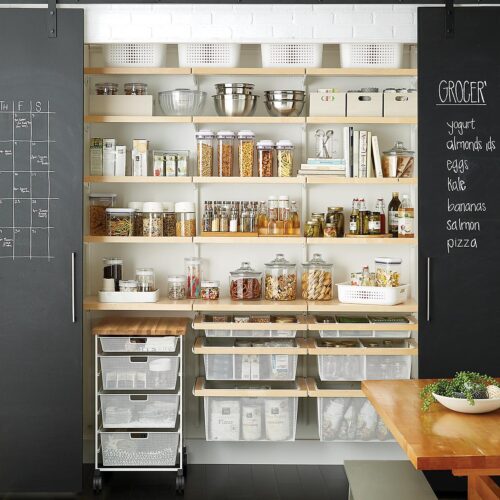 14. If painting the cabinets makes you cringe, consider painting the walls instead. A rich wall color can naturally enhance the existing elements in your kitchen.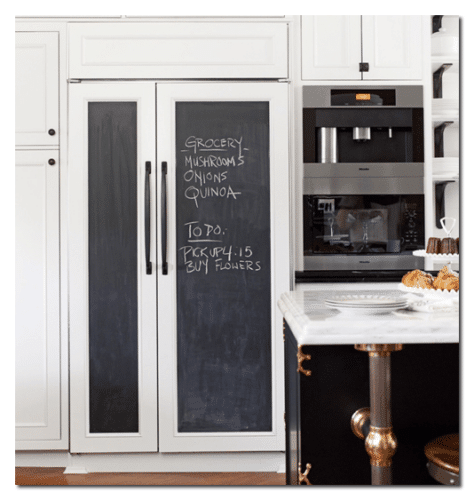 15.  When you paint kitchen cabinets don't limit yourself to traditional paint oclors. Chalkboard paint is a great way to update your current kitchen. Add it to the front panel of your drawers or pantry for a fun new look.