Pallet wood is like nothing these you can find. It comes to you unique, rustic, distinct and best of all – free! Pallets are readily available if you know where to look. I can help you with that! Pallets can be repurposed to build anything you want. With the right pallets and the right tools, you can build almost anything you want for next to nothing.
While pallets are great for your budget, they are also great for any farmhouse, shabby, cottage, or rustic vibe in your home. They come with distinct characteristics that is perfect for an amazing DIY project you can finish in a weekend.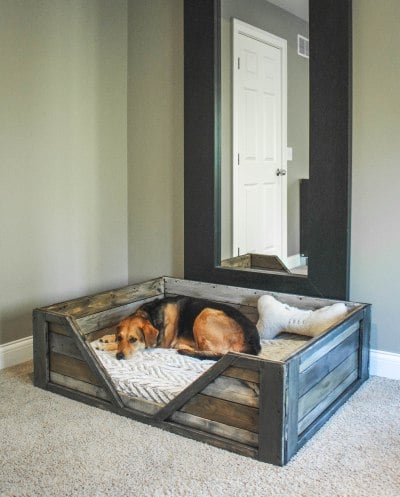 One search on Pinterest shows you just how many options there are with pallets and it can quickly be overwhelming with possibilities. We have gathered here all the tips and tricks to working with pallets and a few of the BEST ideas Pinterest has to offer.
How to Get Free Pallets
Start by looking up small businesses around your area. Especially landscaping companies, but really any small business likely has pallets.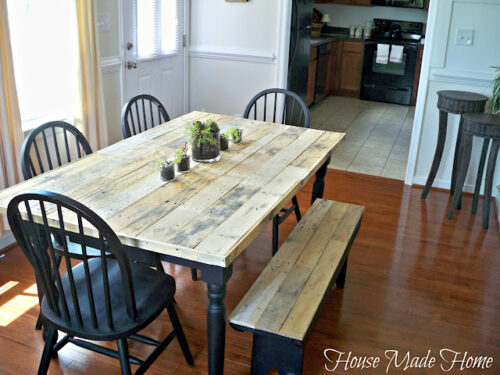 If you call them while they have pallets available, you could pick them up and save that company money at the same time so they will likely be happy to give them to you for free. Bigger companies like Home Depot or Lowe's probably won't give them to you, so stick with the smaller guys who are more willing to help out.
If you can't find a local business who is willing or able to give you pallets, there are still other places to search. Start with local yard sale, Facebook, or Craigslist pages. These are great places to search for pallets. People will advertise if they have pallets that need to be disposed of.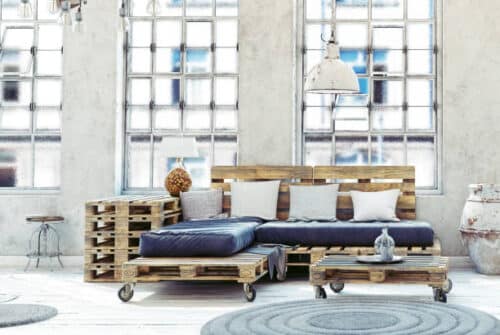 A third option for pallets is either construction sites or farmers. But if you have farmers nearby or a construction site or they might have extra pallets they might be willing to give you. You'll just simply have to show up and ask nicely.
Don't ever take pallets just because they are on the side of the road or in a stack. Always find someone to ask and make sure you have permission to take the pallets before you take them.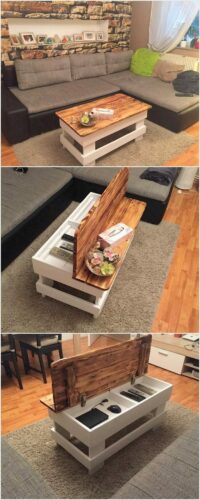 Determining If Your Pallets are Safe
Before you use pallets for a DIY project, you need to evaluate whether it's safe or not. This is especially important if you plan on using the pallet in your home. Not all pallets are safe because of the way the wood is treated. Unfortunately, most of the pallets you find will not be safe for home use. Most pallets are treated with harmful chemicals to make sure they can be used in commercial operations and last forever. Here's how you find out:
On each pallet, there is an IPPC marking. It's easy to spot next to the IPPC logo. Each marking has a country code followed by a dash with a unique registration number. Underneath this is a treatment code. This is what you're looking for. There are several different types of treatment codes and they each mean something very different:
· HT: Heat Treatment – safe to use
· MB: Methyl Bromide – not safe to use
· DB: Debarked – safe to use
If there's an MB code, it is not safe to use under any circumstances. It's best to check for these markings before you take a bunch of pallets home and then realize you can't use them.
What if I can't find the IPPC Marking?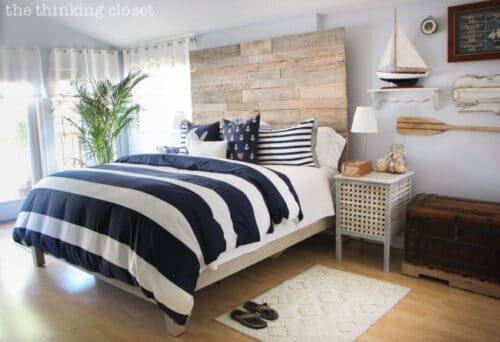 International pallets must bear IPPC markings. For domestic use, these markings might be absent. Although domestic pallets typically remain untreated, uncertainty remains. The choice to use them rests with you. Lastly, if a pallet appears soiled or its wood is deteriorating, avoid using it. Safety is paramount, and compromised wood hampers the final project's quality.
Pallet Projects
Now that you know how to get pallets and make sure it's safe, let's get started with the pallet projects.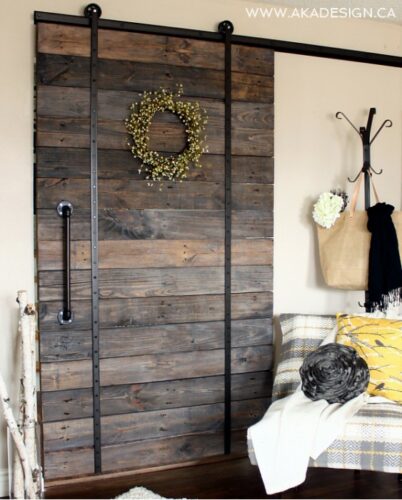 Using pallets to create a rustic wood backdrop is a beautiful way to incorporate the various woods in pallets to give your home a rustic, farmhouse look. You can use this method in various ways. The Thinking Closet, a barn wood door from Ana White or a full pallet walls are ingenious ways to create a beautiful rustic wood backdrop in your home.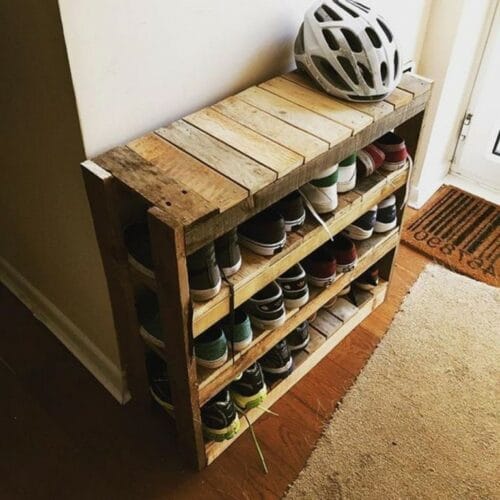 Are your shoes always strewn about, creating a messy obstacle course? Say goodbye to the daily scavenger hunt and hello to an organized and aesthetically pleasing shoe shelf. Wooden pallets, with their sturdy structure, can be repurposed into a stylish shoe storage solution. Arrange the pallet vertically on your wall, add a few hooks, and voilà! You have an elegant and functional shoe display that keeps your kicks in check. The best part? You can customize it to match your home decor effortlessly, like Lada Home. did with this shoe organizer.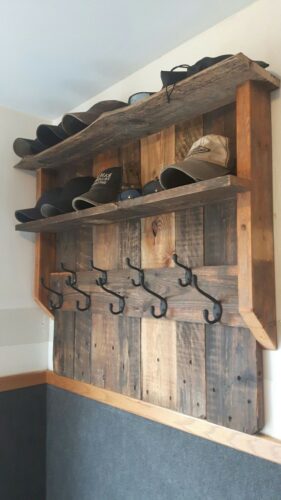 Coat Hanger: Transforming Chaos into Elegance
Never underestimate the power of a well-placed coat hanger. Wooden pallets can be turned into a charming coat hanger that brings order to your entryway. The natural beauty of the wood complements your home's aesthetic while offering ample space for coats, scarves, bags, and even keys. It's not just a place to hang your outerwear; it's a statement piece that welcomes you and your guests with style and organization.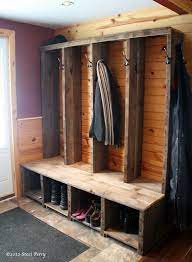 Home Office: Boost Productivity with Pallet Shelves
Working from home often means struggling with clutter and limited space. Wooden pallets come to the rescue once again. Transform a plain wall into an efficient home office space by mounting pallet shelves. These shelves provide a spot for your books, files, and stationery while adding a touch of rustic charm to your workspace. A well-organized home office is essential for boosting productivity, and pallet shelves make it easy to achieve.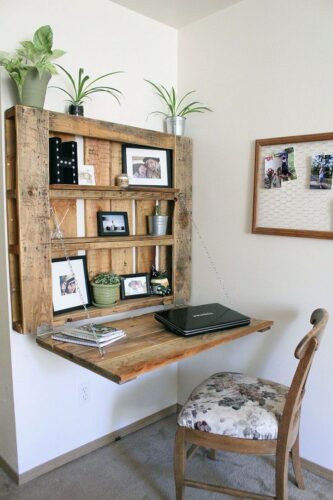 Kitchen Pantry: Pallet Storage, Neat and Tidy
Tired of rummaging through your kitchen cabinets to find that elusive spice or pantry item? Wooden pallets can become the ultimate kitchen organization solution. Repurpose a pallet into a rustic pantry shelf, and suddenly, your ingredients are neatly lined up and easily accessible. You can label each section for an extra dose of organization. It's a simple yet effective way to declutter your kitchen and streamline your meal preparation.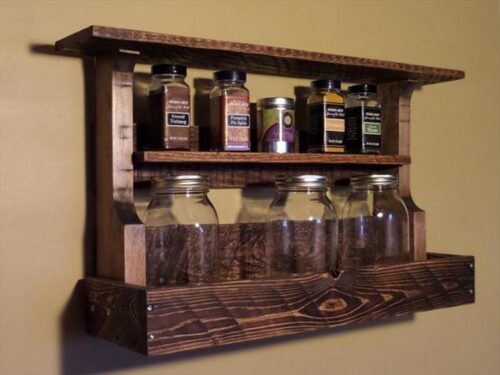 Garden Tool Organizer: Get Your Garden in Order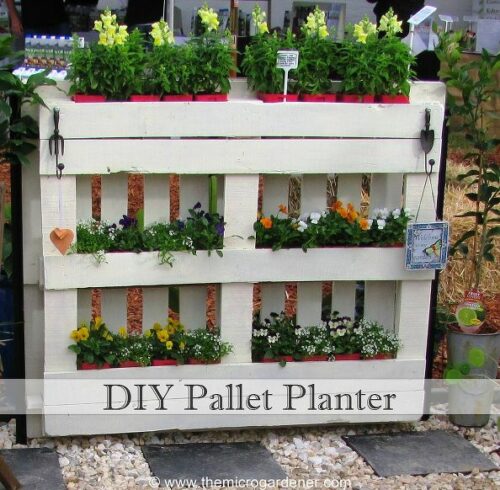 Gardening enthusiasts, this one's for you! Wooden pallets make fantastic garden tool organizers. Whether you have a sprawling garden or just a few potted plants, keeping your tools in check is essential. Transform a pallet into a vertical tool holder, where your shovels, rakes, and hoes can find their designated spots. No more tripping over garden tools or losing them in the greenery; your garden is now your organized oasis.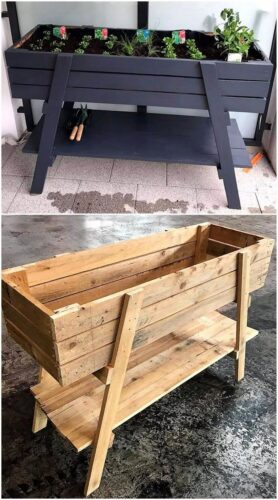 Kids' Room: Playroom Storage with Pizzazz
Managing kids' toys and playroom clutter can be a Herculean task. Turn it into child's play with wooden pallets. Create a colorful and playful storage unit for toys, books, and games. Let your kids participate in the process, painting and decorating the pallet to their liking. Not only does this teach them about organization, but it also adds a touch of whimsy to their space.
Pallets are a great option for outdoor furniture and piece because they are designed to withstand the weather. Make sure the paint and coatings you use are weatherproof, and enjoy having a place to enjoy your outdoor space.
A beautiful planter from Wood Pallets Furniture or a multi-planter from Home Talk are both beautiful options. I also love outdoor furniture and pallets make it a lot cheaper with Big DIY ideas and this beautiful bench that looks oh-so-comfortable!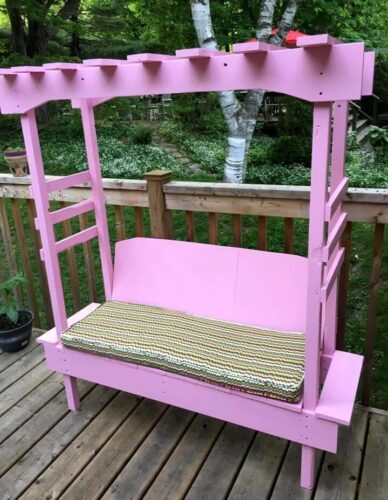 You can use pallets in almost every room in your home, from the kitchen table to a bed for Fido, it creates a beautiful backdrop to enhance your space. A little creativity and a few tools are all it takes to transform your pallets from drab to fab!
Grab your favorite pin below and save these ideas for when you are ready!