I love looking at before and after photos of furniture makeovers.  They make me look at used furniture in a new light.  Not what it is, but what it could be.  There are so many creative people turning old furniture into beautiful pieces.  Here are 7 of the most amazing furniture transformations!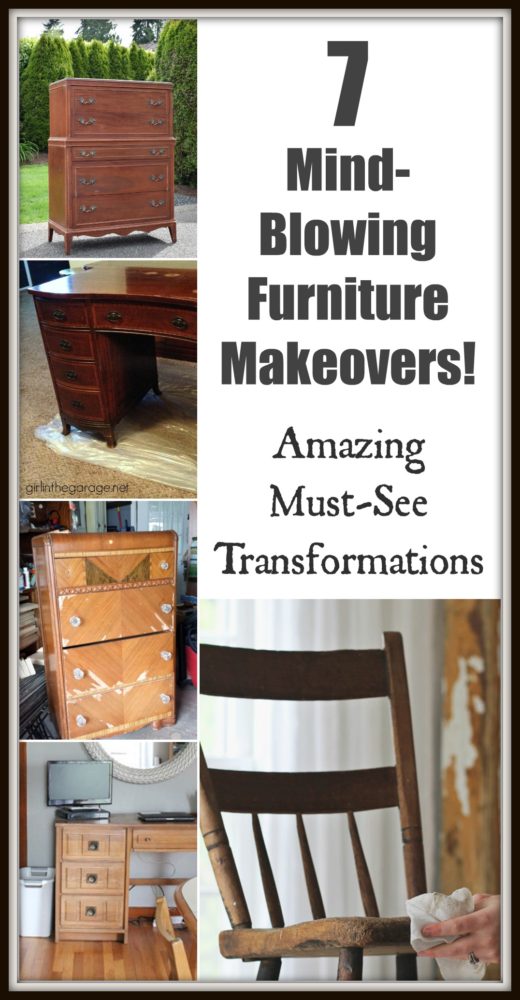 This painted chair tutorial will show you how to get a really nice distressed look  to your furniture.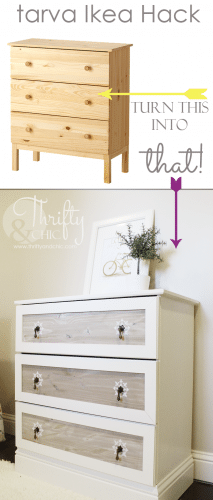 I have seen this ikea dresser, but have never before looked at it the same way as Thrifty and Chic.  With a little paint she has completely upgraded her dresser.  This is why I love furniture makeovers.

I wish I had a blue ribbon, because I would give it to this project.  Who looks at a set of dressers and things volkwagen, yet it works perfectly!
 Garage Sale Freebie to Volkswagan Bus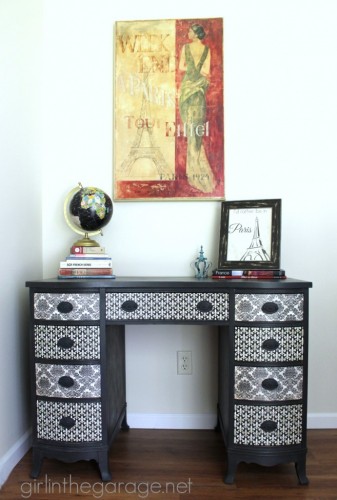 See more here: French Decoupage Desk Themed Furniture Makeover Day
Drawers don't have to be boring.  Your dresser can be a spotlight in your home decor rather than just a functional piece.  Contact paper is the secret to this and many other furniture makeovers.  Contact paper isn't just clear or one color.  The pattern and the easy of placing this giant sticker on your drawers make this project perfect for the most novices DIYer.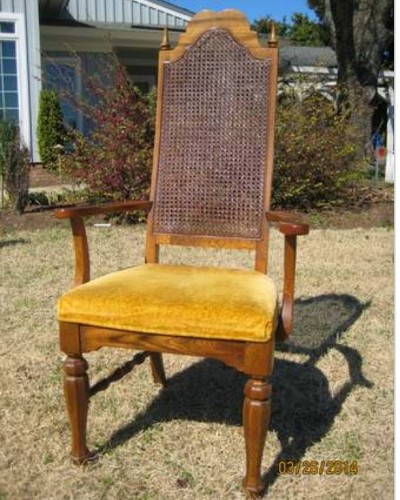 Before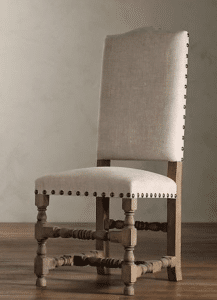 After
This beautiful chair was made with new fabric, new legs and some hot glue and carpet tacks.  For complete details on how to pull this tutorial off check out the link below.
 Knock Off No Sew Dining Chairs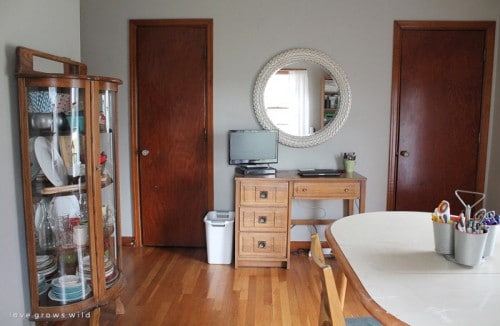 Before
After
This mint color is seriously gorgeous!   I love that this furniture piece got a facelift and is now used and loved.  Is that funny that I care about feelings of furniture.  I do, and it sure looks happy now.
Before
and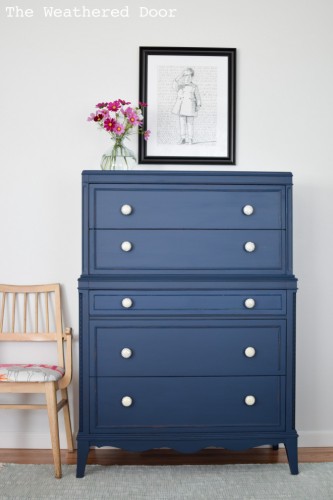 After!
Good luck on finding that worn down piece and giving it new life!