Pianos are very expensive, and often over looked in the DIY world. If you have inherited or bought a used piano then you have a gold nugget ready to shine.  Contact a tuner and get the strings and interior of your piano in working order.  Once you know the potential inside piano, check out these piano makeover to upgrade the exterior.  Pianos don't have to be stained, or black.  They can add color and beauty to any room.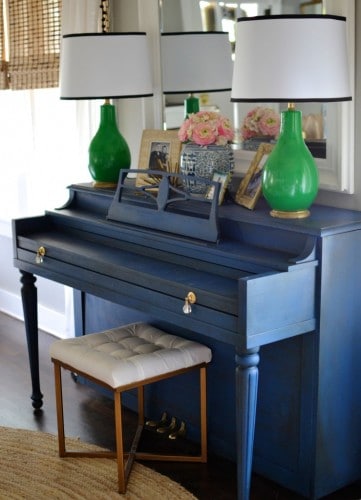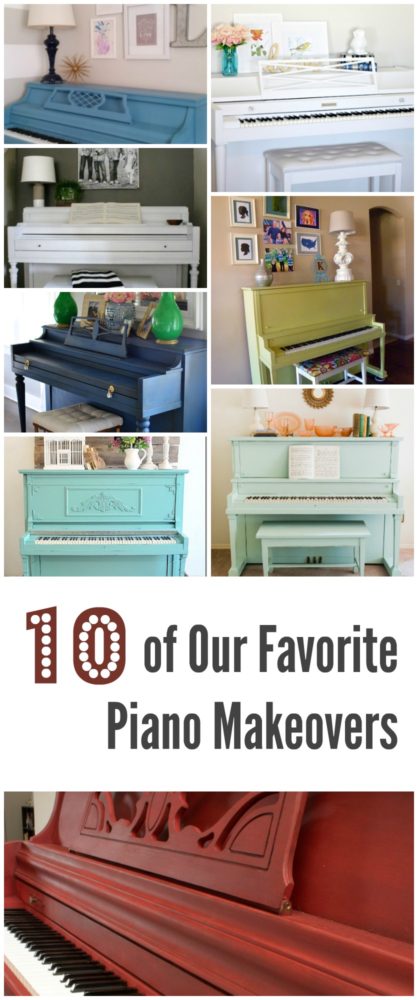 Chalk Painted Piano 
This matte blue finish is one of my favorite piano makeovers out there.  The blue is enough color to catch your eye but not become distracting.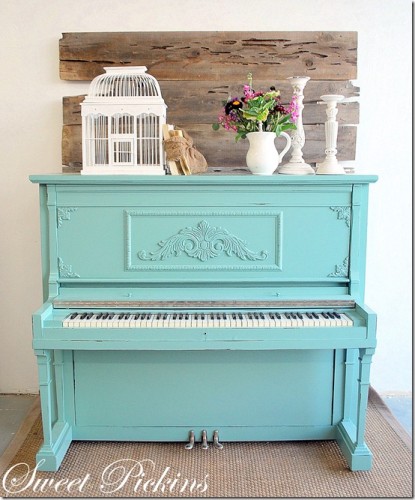 If natural colors surround the area where your piano sits consider going with a bright color!
I have to admit I'm not in love with this color, but the tutorial is worth the read.  She has great tips and photos of how she did this piano makeover.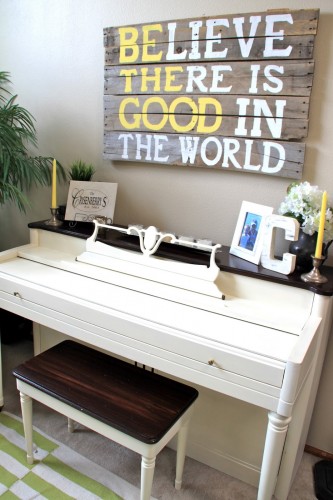 How to Transform Your Piano With Chalk Paint and Gel Stain 
Repainting a piano doesn't have to be flashy.  A simple white transforms a once old piano!  I love this makeover.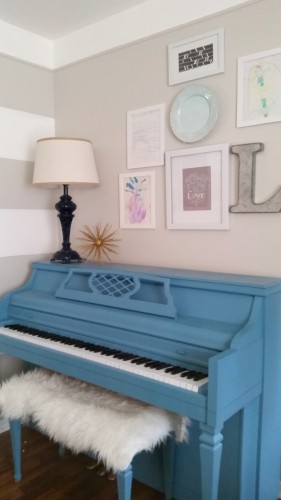 This tutorial is for chalkpainting your piano, and finishing it with a wax.  A wax finish is the must for a shiny piano.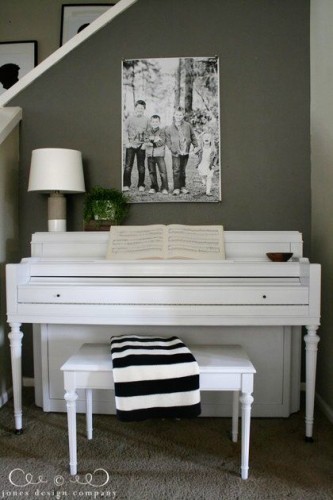 This tutorial shows how simple this project can be when using spray paint.   Yes she spray painted her entire piano!  It looks beautiful and with the 4-5 coats she gave it it will withstand years of use.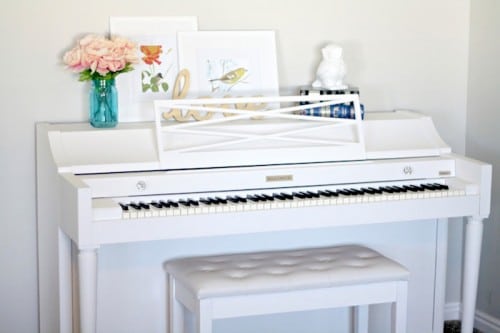 More eye candy on a white piano makeover!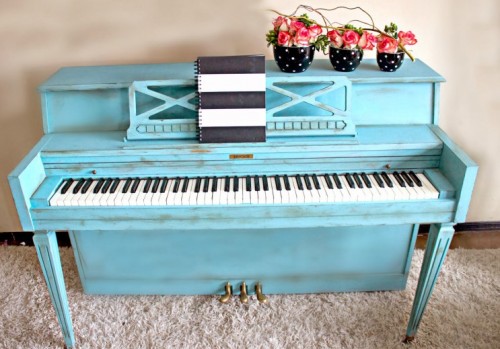 DIY Painted Pianos & Chalk Paint
Here is a tutorial for a distressed look.