Accent walls are still alive and well providing an easy and classy pop of color to kitchen across the country. While accent walls can be beautiful anywhere, but they provide a certain brightness and style to the kitchen.
There are certain rules of accent walls that have been somewhat unwritten (until now). These do's and don'ts ensure that your accent wall adds to your home instead of detracts from the space.
DON'T be afraid of color
To paint a room beige and create an accent wall in "dark beige" looks like a mistake rather than an accent. Go big and go bold. Accent colors allow you to incorporate your favorite shade. If you want to stick with neutrals, go with a rich brown or deep grey.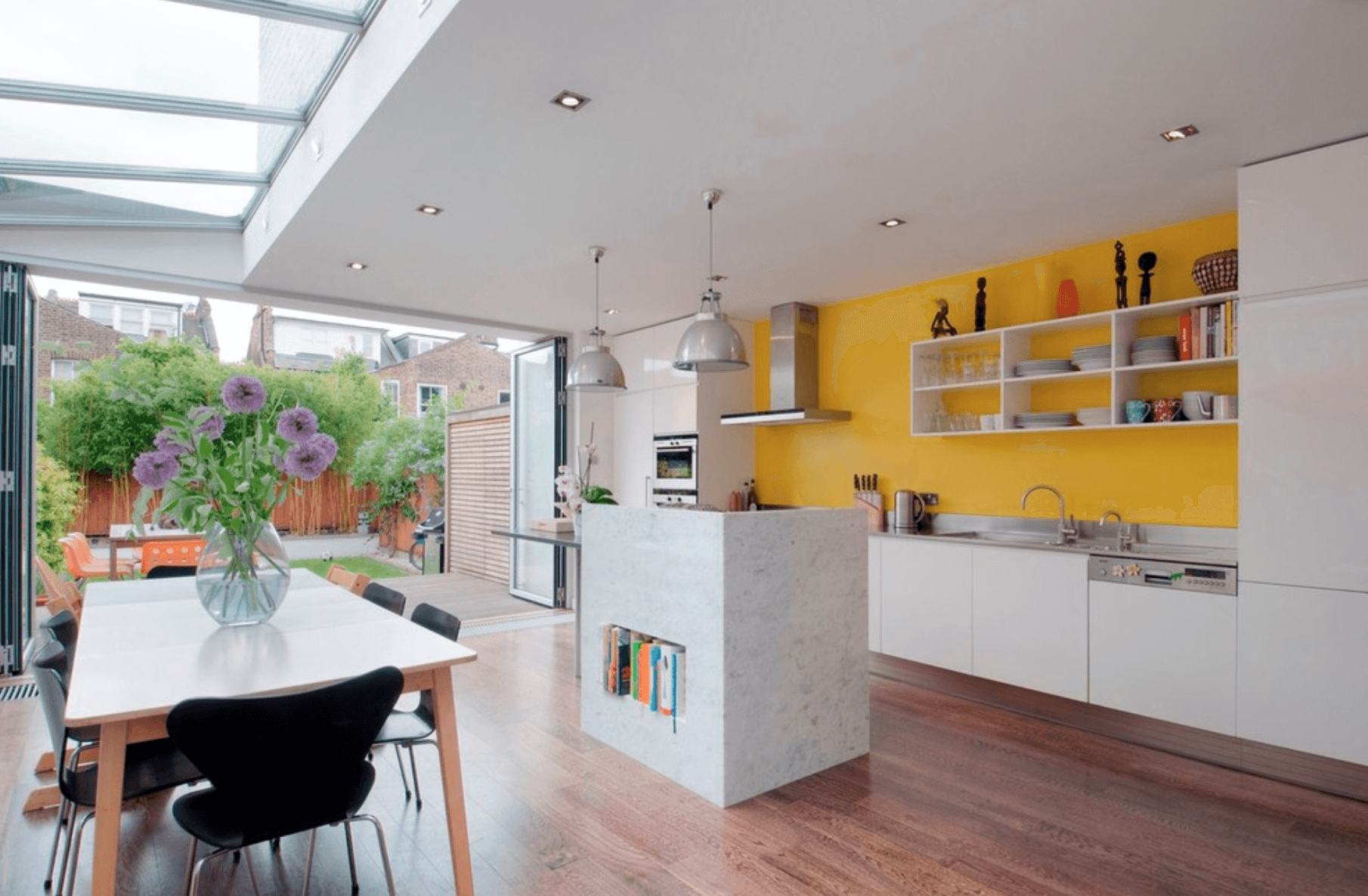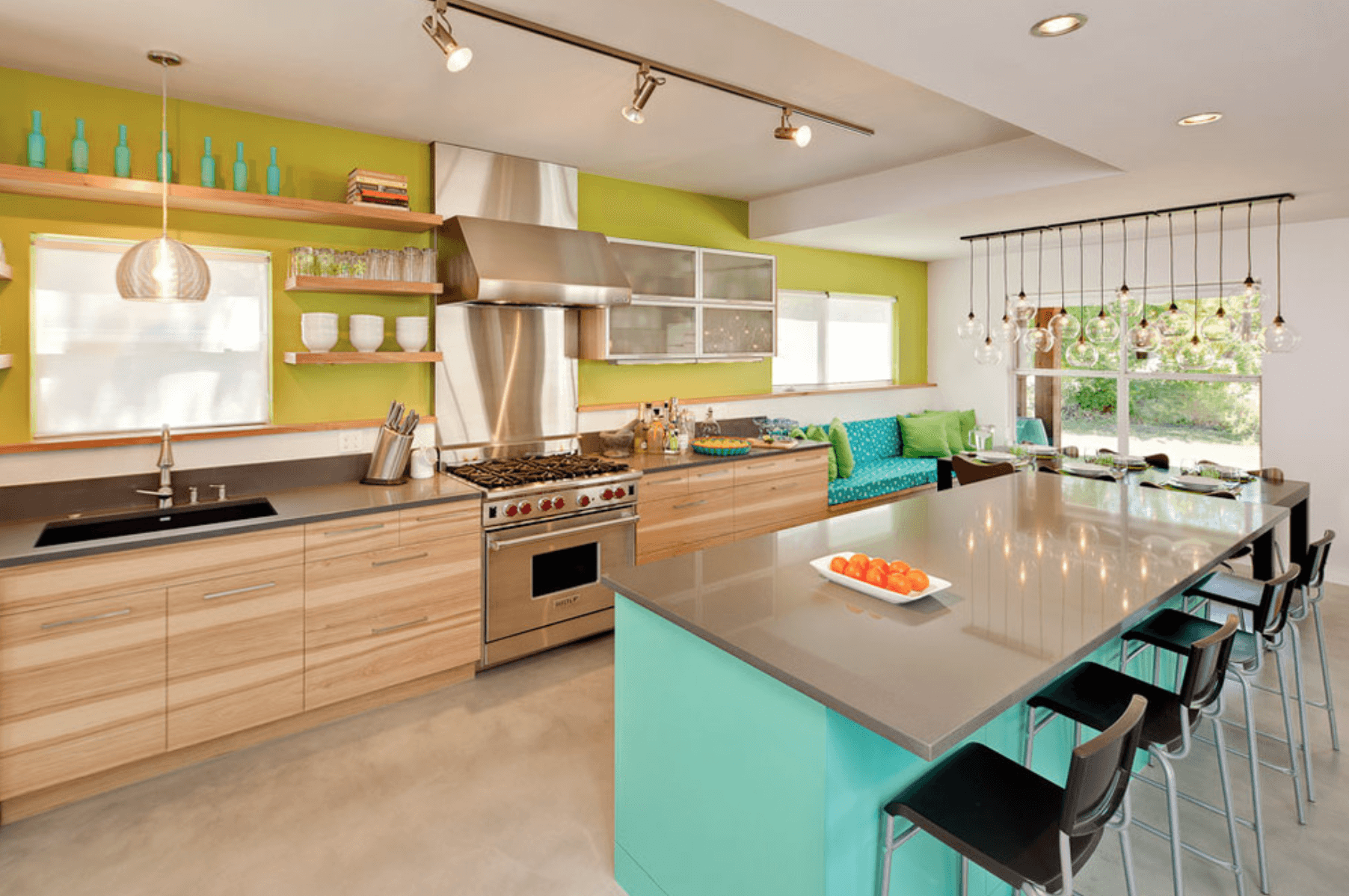 DON'T make them compete.
The only rule for accent walls is that they provide an accent. That's it. But it's hard for them to do their job if they have to compete with other bright bold walls, big mirrors, or other large design elements. Let them shine all on their own.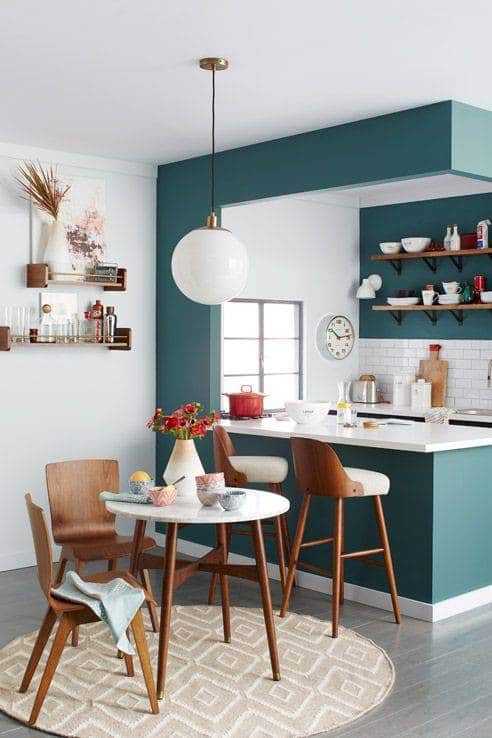 DON'T forget about wallpaper
The latest wallpaper is leaps and bounds from the rose motifs of years ago. Now you can get a designer look in your home at a fraction of the cost. Use wallpaper to create stripes, add patterns, and enhance your own styles. Some wallpapers are even temporary, making them a great choice for renters.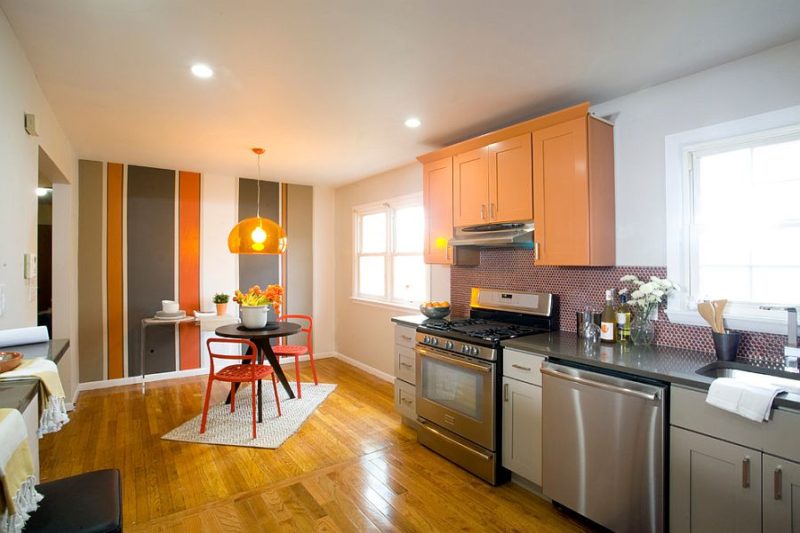 DO think outside the box.
Accent walls aren't limited to just paint. They are one of the most flexible design elements possible. Think of other ways you can cover a wall with chalkboard, tile, paneling, stone, metallics or cork.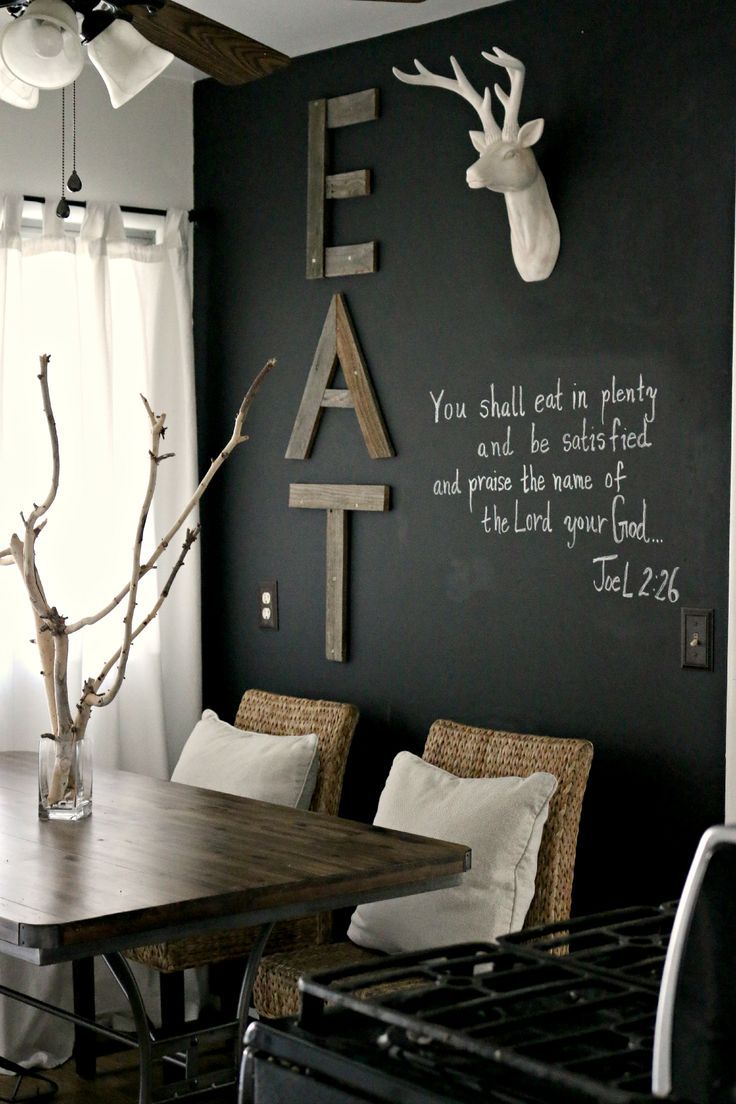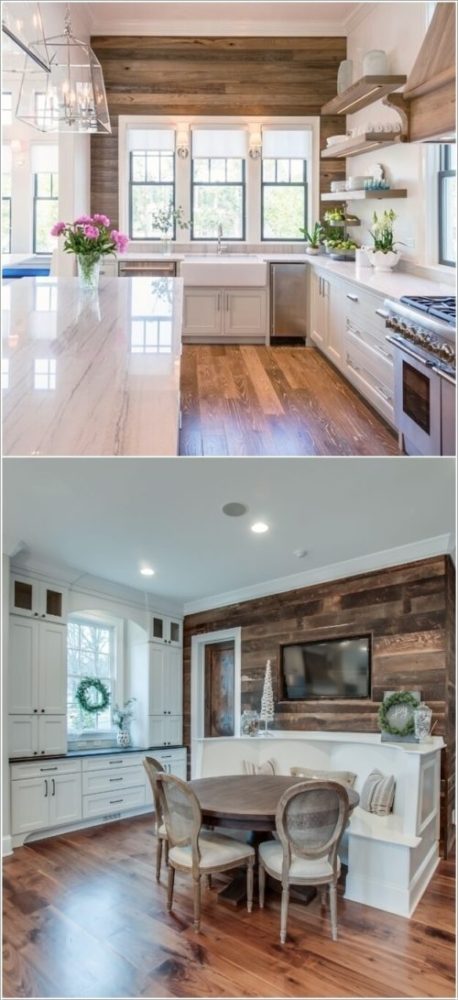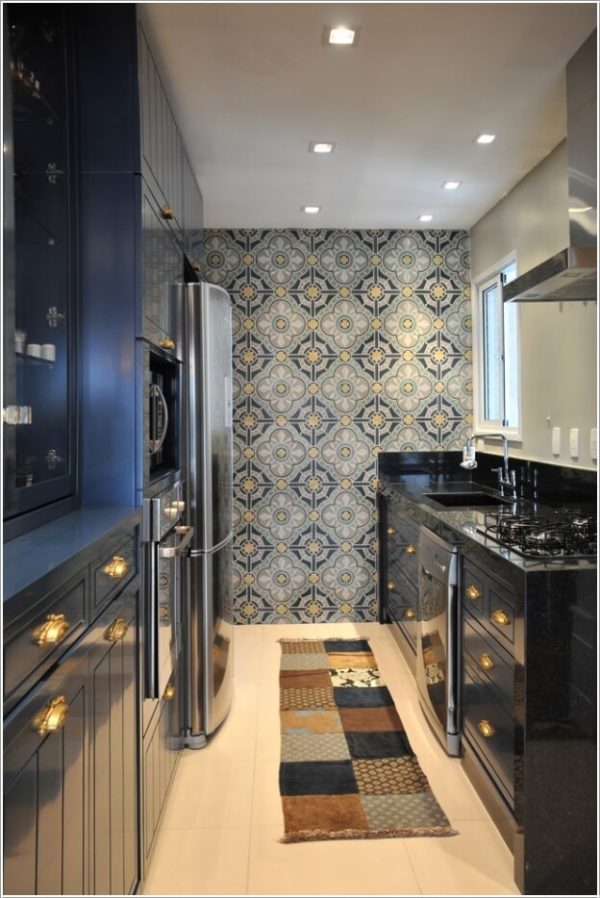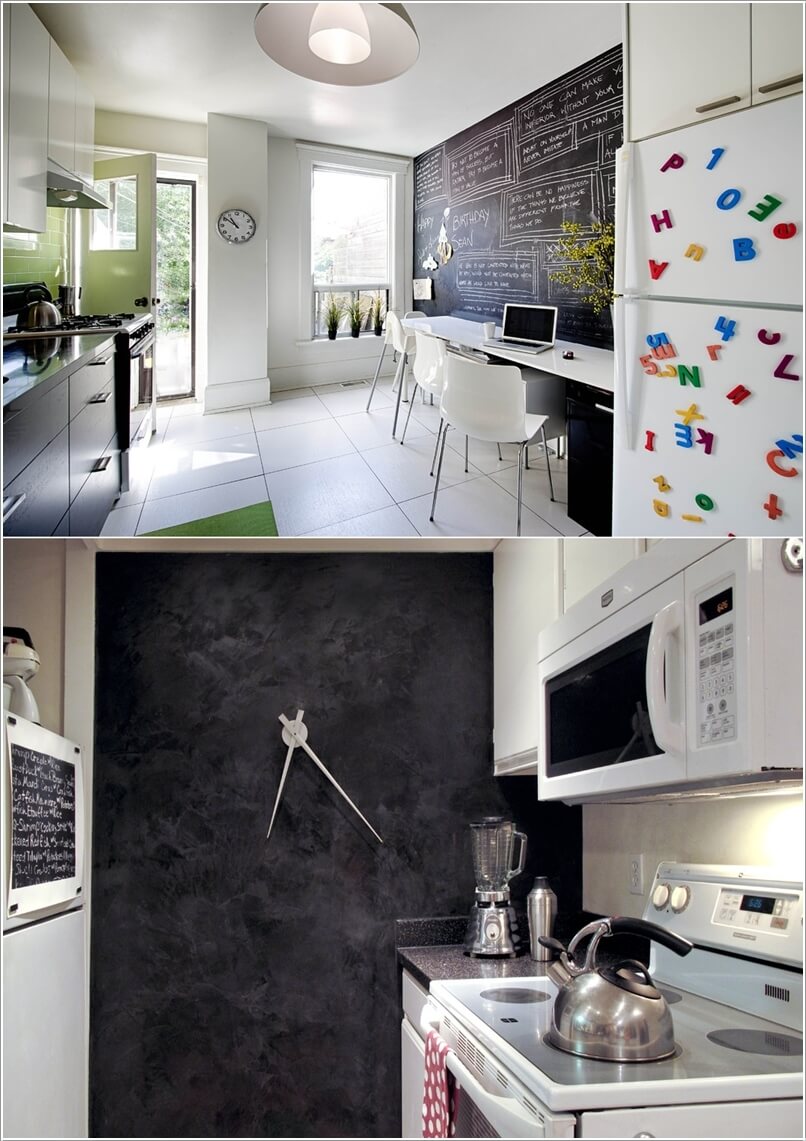 DO choose the right wall.
Not every wall can be an accent wall. Two of the best style for accent walls are one without any architectural feature and those with windows. The wall space behind kitchen cabinets can also be a great place for an accent wall that won't be too overwhelming.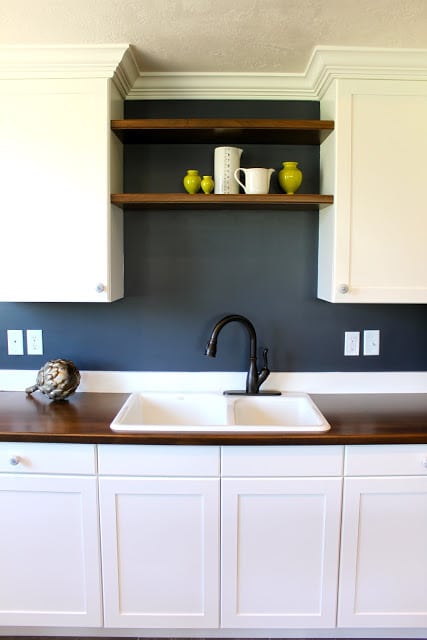 While a complete kitchen remodel is a costly and time-consuming undertaking, an accent wall in the kitchen can create a beautiful change without a lot of downtime or expense. Make a small apartment appear larger, make a bland space come alive, and add charm and character to the most popular room in the house with an accent wall in your kitchen.