We all know that decor patterns are beautiful, but how do you pick the right one? Plaids, paisley, prints, and poppies are just the beginning. Picking my favorite pattern is a little bit like picking my favorite child. One day I may be swooning over diamonds and the next I can't get enough herringbone. Plus, painting patterns takes a little extra time, and picking the right pattern for your space can be overwhelming because nobody wants to waste their time on something that doesn't look good.  Whether you are painting a rug, table, dresser, or wall, consider these questions when deciding what pattern fits in your space. 
Small Space = Big Pattern
If you're working in a small space, whether it's a bedroom or bathroom, consider a big pattern. It seems contradictory, but in reality – a big, bold pattern can make a small space seem larger. On the other hand, tiny prints in small spaces get overwhelming.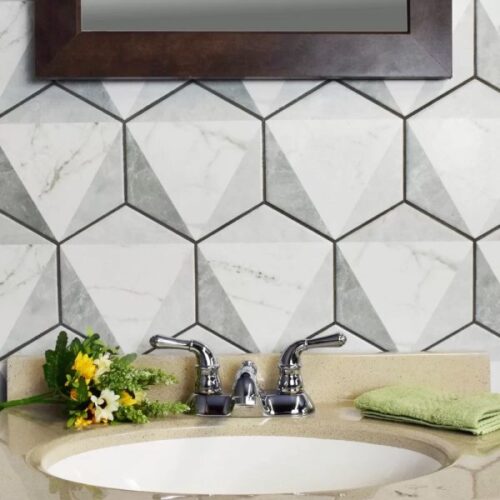 Home Style
If you have a farmhouse-style home, consider similar patterns like plaids, paisleys, or hand-painted flowers. You probably don't want to introduce modern designs, tribal prints, or a bold diamond design in a country-style home.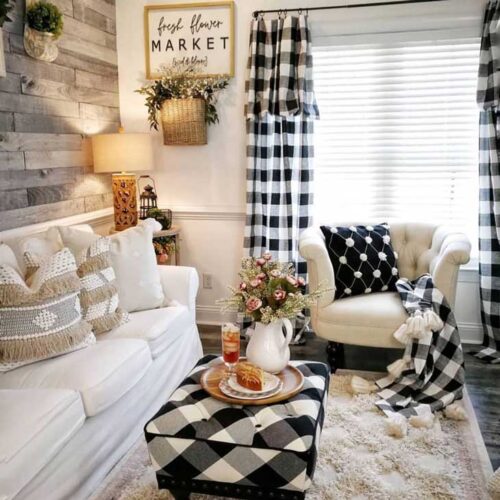 Room Placement 
What type of room are you working with? If it's a child's room, consider their interest, the other colors, patterns, and textures involved. If you're working in an office, avoid bright colors or patterns that may be distracting. Hallways, stairways, and bathrooms can usually handle more bold patterns. These are smaller rooms generally and so bright colors don't overwhelm the room. They are more versitile than main living areas where something more subtle may be a better fit.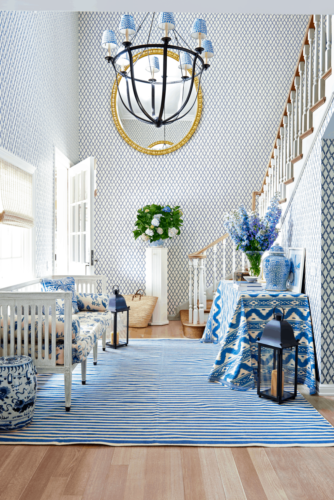 Consider Color 
Virtually any design can be accommodated if you use the right colors. For example, if you love diamonds, but want more subtly, consider doing diamonds in the same color but different hues, or sheens instead of using bright and opposing colors. Geometric decor patterns and polka dots are best with calmer colors, because they are heavier patterns, whereas softer shapes like flowers can use a brighter color.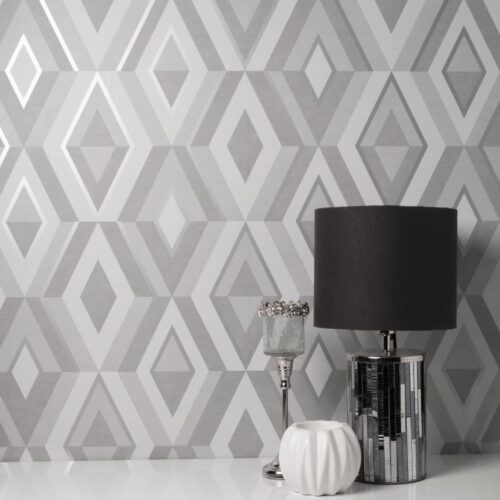 Think Forward 
If you're not planning to paint your furniture every few years, you might want to avoid painting Buzz and Woody on the dresser. Instead, opt for designs that last over time, like a more simple stripe, chevron, or polka dot. This chevron dresser looks beautiful as a changing table, but can easily be transformed for use in another bedroom, or even as an entryway table.