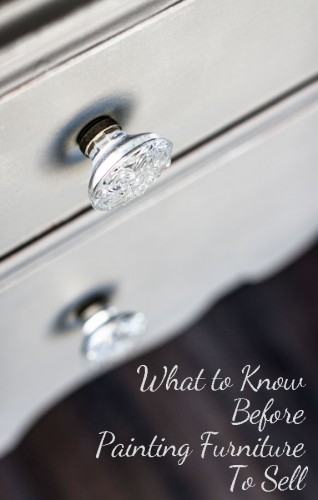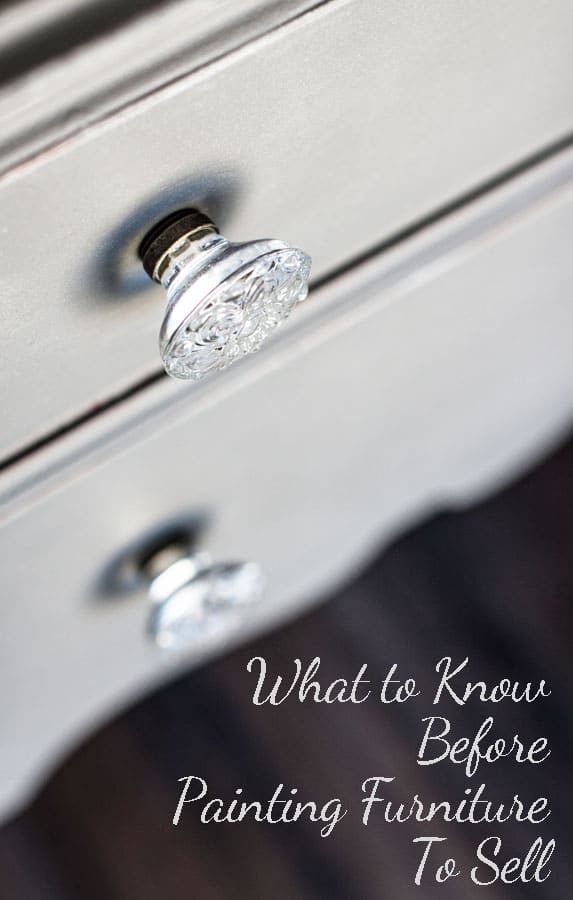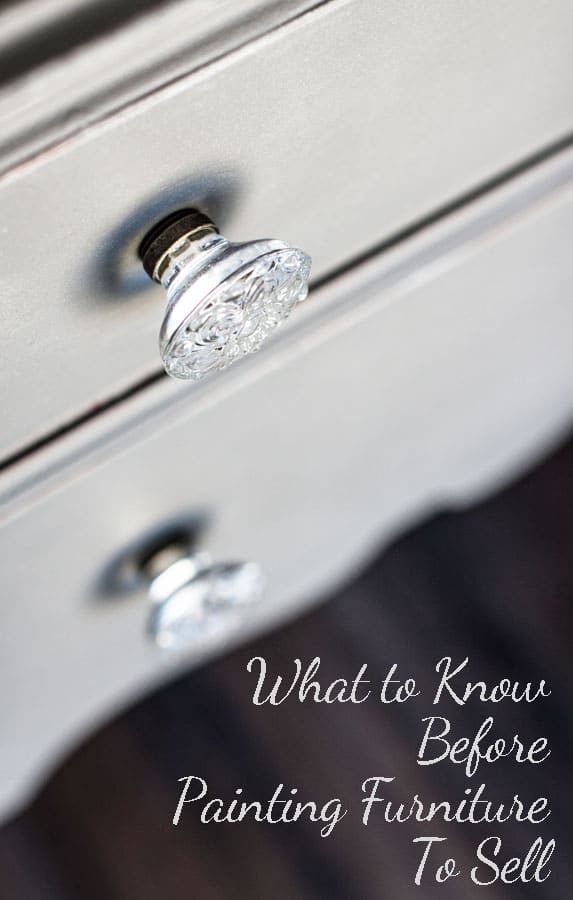 If you have considered selling your painted furniture pieces, here are a 5 things to keep in mind before you list a furniture piece for sale:
1. Make Sure The Paint is Adhering Well – If you have used a good primer and it's been about 5-7 days since you painted it, the paint should not be able to be easily scratched off. If you can, I would find a little hidden spot on the piece to test that, or a spot that you can easily and quickly touch up. This is one of the most important factors about the piece your selling. You will want to know that the paint is adhering well to the piece. If a customer brings the piece home and notices that soon after, paint is peeling and chipping off, you'll have an angry customer to deal with.
2. Clear Coats – With pieces that have been painted with chalk paint, you'll want to make sure that you have at least 1-2 layers of wax on the top. With latex paint, if you have two good coats of paint, you don't necessarily need a clear coat on top. If you are doing lacquer, you should have 1 coat of clear lacquer on top.
3. Low Price = Low Quality in The Customer's Mind – Price your piece based on it's value. Don't feel like you need to price your furniture low. When buyer's see painted furniture sold at a low price, they automatically assume that the quality is lacking. Overpricing your piece can keep it from selling, but somewhere in the middle is what has always worked for me.
4. Show Lots of Angles & Images in Your Listing – When listing your piece for sale online, make sure to include several shots of the piece from different angles, close-up shots, etc. Help people feel like they are really getting a sense of what it looks like.
5. Use a Good Camera – It's worth borrowing or buying a nice camera to take pictures of your piece. Using low quality pictures will drastically affect your final sale price. Most people will not try to imagine what the piece would like if the lighting had been good or if the picture was better quality. In their mind, low quality pictures = a low quality piece. Good lighting and picture quality is a must.