Here are some of the best reupholstering tutorials on the web. Learn how to reupholster used chairs, benches and more!

Reupholstering a Chair Tutorial
Learn how to reupholster your wooden cushion chairs!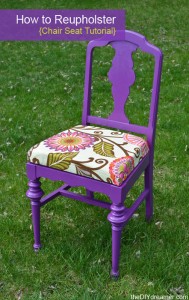 DIY Reupholstery Chair Tutorial
I love this chair makeover.  If you have an old set, give it new life with paint an new fabric.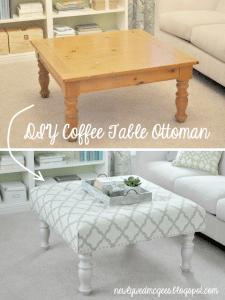 This table looks so beautiful!  Learn how to make your own.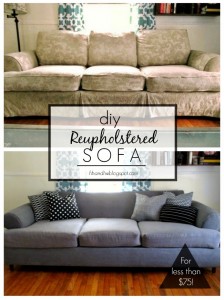 DIY Couch Reupholstery Tutorial
Save money reupholstering your couch yourself!  Learn how in the link above.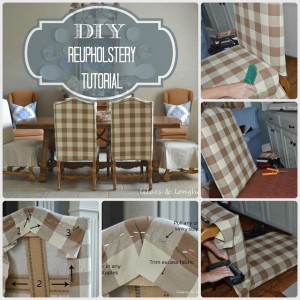 Dining chairs need a new look?  Try this tutorial and add clear vinyl if you have small children for a stain free surface.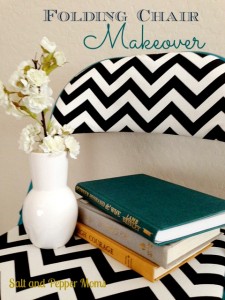 Folding chairs can take on a whole new look in just a few hours.  Grab your spray paint and glue gun for this project.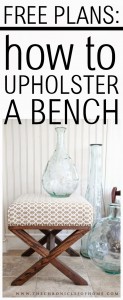 Get all the supplies for this bench at your local craft store.  I love the new look of this bench.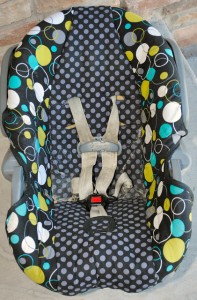 Carseats get every kind of bodily liquid on them, cleaning is great but after a few kids your seat will need an upgrade.  Check out this tutorial to dew your own carseat cushion.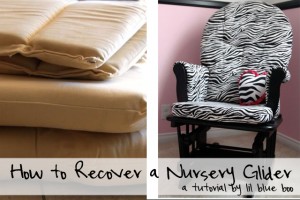 I had no idea this was a possibility. I can't wait to reupholster my glider!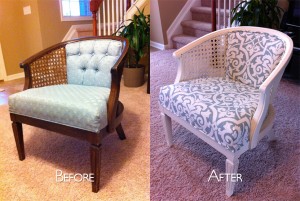 Doesn't this look so beautiful.  Please never ever through out furniture.  You can also give it some TLC and make it look better than ever!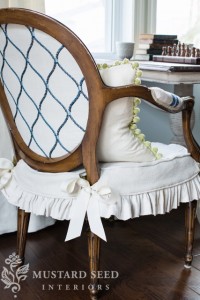 Have a nice chair like this?  Save money and upgrade your chair yourself.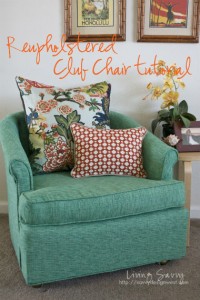 Reupholstered Club Chair Tutorial
This sofa chair had seen a better day.  New cushioning and fabric makes this chair completely different that it was.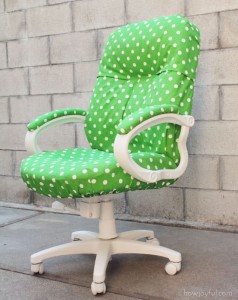 Reupholstered Office Chair Tutorial
Oh I am soooo doing this!  My office chair looks so bad and needs a fun color like this one.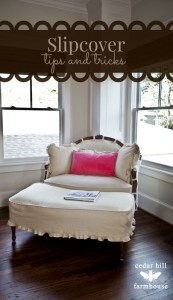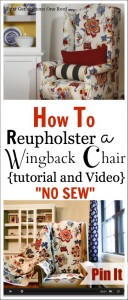 Wingback Chair Reupholstery Tutorial
Save money and reupholster it yourself!