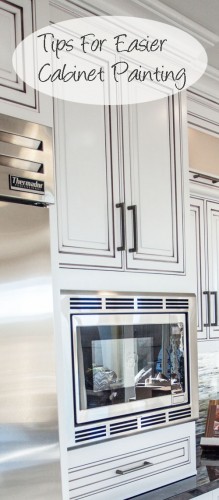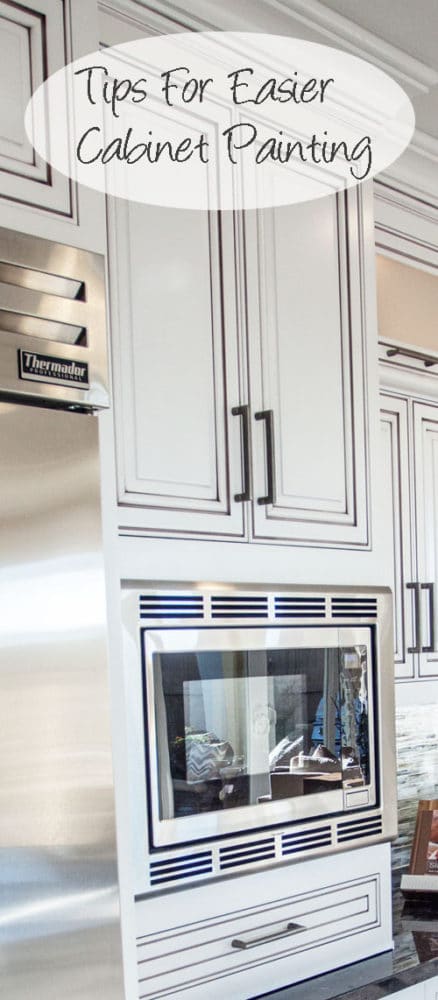 There are a few things you can do to make the painting of kitchen cabinets much easier.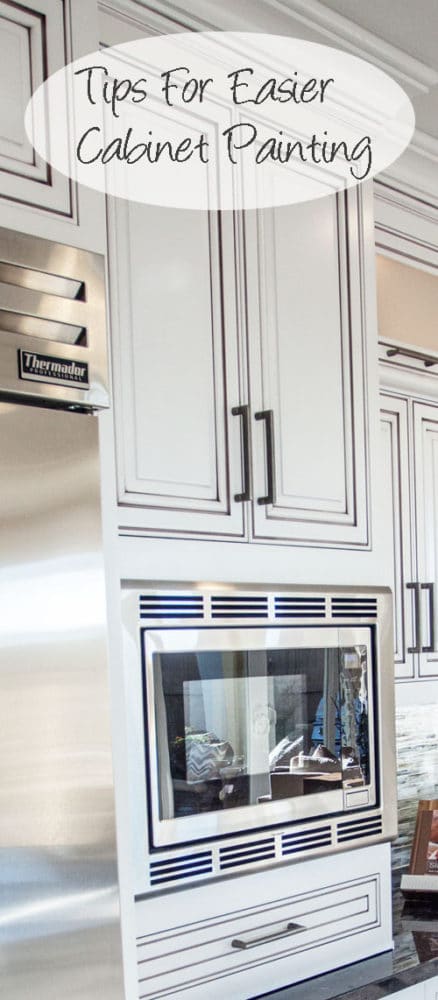 Instead of Using a Paint Brush, Spray The Paint – Instead of brushing on primer, use the primer from a spray can.  Instead of brushing on the paint, consider renting, buying or borrowing a paint sprayer to spray each cabinet.  Once you get the hang of a paint sprayer, the painting goes SOOO fast!  Just make sure to fully cover your area with drop cloths.  Sprayed paint can make a real mess.
Use an Electric Sander – You can get an electric sander at your local hardware store for only $30, sometimes less.  You might be able to find a used electric sander for $5 on Craigslist.  Maybe borrow one from someone.  It will save you loads of time using an electric sander, than to do all the sanding manually.
Use a Paint & Primer Mix – If you have sanded the cabinet doors really well, you may be able to get away with using a good paint with primer to paint your cabinet doors.  Then, you can skip the whole priming step.
Use a HUGE Space –  If you clear out a huge space in your garage with a drop cloth layed out and cans layed out for every cabinet door, then you can quickly lay down and spray every door at the same time, instead of having to piece out the project little by little.
Degloss Instead of Sanding – Another option to speed up the process is to use a deglosser or liquid sander instead of actually sanding the cabinet.  I would do this if the cabinet wood isn't too shiny or smooth.  With more natural wood, this should be enough to allow the primer to adhere.
Spray on a Clear Coat –  I would use a spray clear coat of Polyurethane or Polycrylic.  You can buy these in a spray can or use in a paint sprayer.  It will save you the time of brushing it on.