Before the world of vinyl, walls were just walls. Today, walls can be anything you want them to be. Vinyl makes it possible to completely transform the look of your room without leaving any permanent changes to the home itself. This is the perfect solution for renters who want to add their own style to their home. Vinyl also makes it easy to try new trends without risk, updating a corporate office space, or decorating children's bedrooms as they grow. Here are some of our favorite vinyl wall possibilities.
I love Classy Clutter for all of their fantastic DIY and design ideas, and this bathroom is no exception. The before and after of this space are absolutely mind-blowing. The bathroom was first repainted in white, and then all these glorious spots are simply a Dalmatian-like vinyl decal made on her own vinyl cutting machine!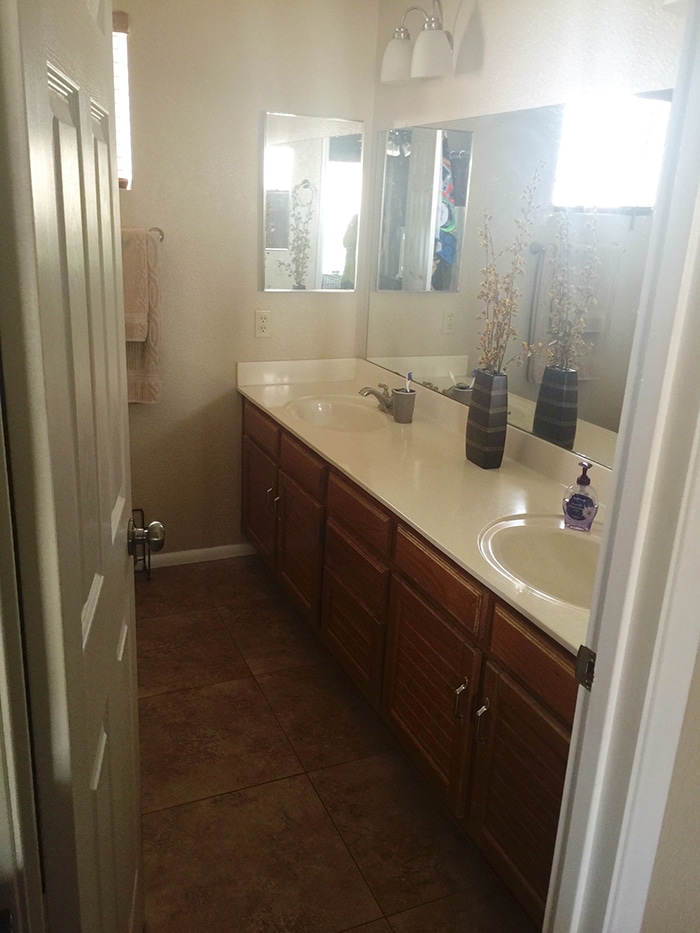 I've seen several buffalo check walls in my day, but the painted versions are very intimidating to me. I love this vinyl version for its simple perfection. It's a classic pattern that is perfectly oversized in a small space. Best of all, it took less than 3 hours to apply! Simple squares in an intentional pattern creates a stunning accent.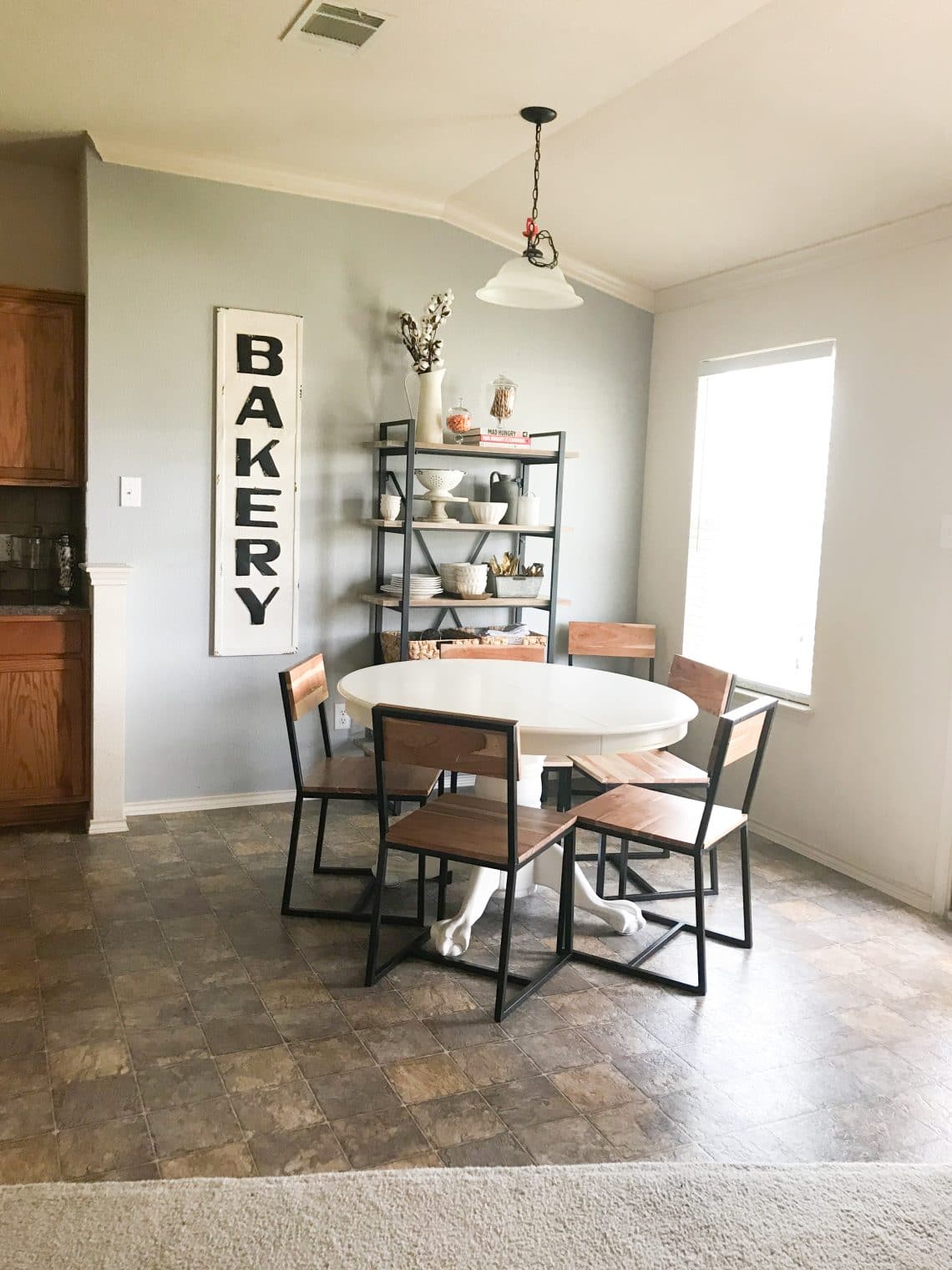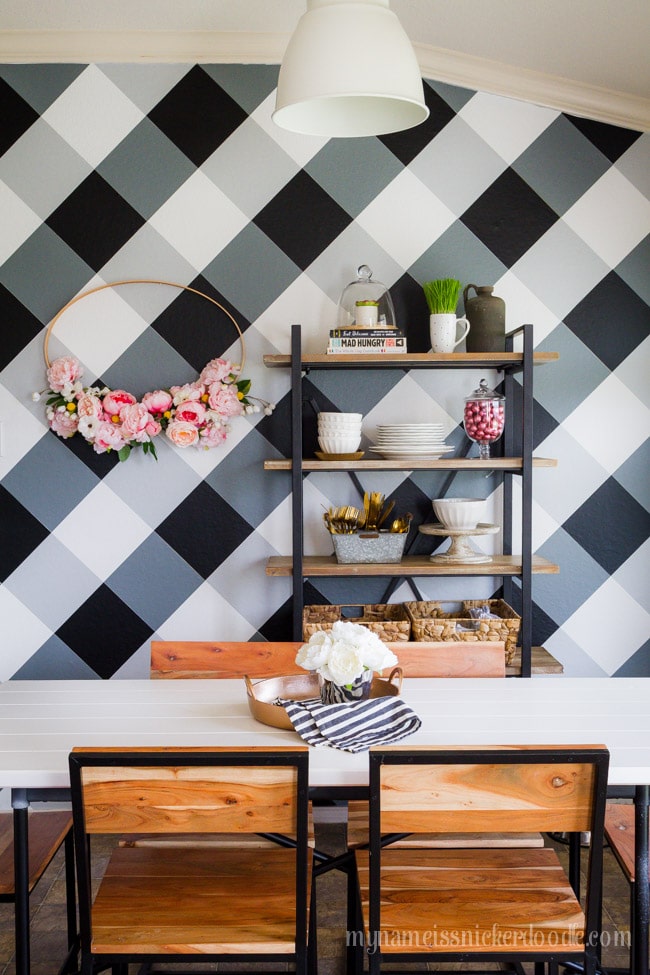 This darling little girls room is a little extra special with a polka dot wall. Over at Lolly Jane, this little girl requested all four purple walls in her room, and of course, that might not be the best choice, so this solution allows a dose of purple in a small way that still gives her big style without a major renovation.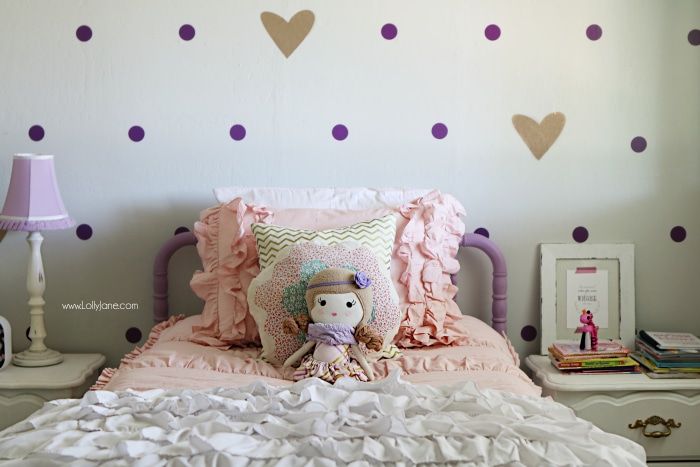 Don't you love the look of a natural brick wall inside a modern home? Yeah, so do we. Unfortunately, most of us aren't blessed with these beautiful elements in our homes or apartments. Now you can have them anyway. This amazingly realistic 3D brick wall is actually 100% vinyl mural and can be completed in just a few hours.
This is one of my most favorite wall murals. It's light and breezy and whimsical and makes me seriously crave French macaroons. I love this in a kitchen nook, but I can also see it in a child's bedroom or playroom or even in a boss babe office space or craft room. Now all you need is someone to bring you a little afternoon tea in a china teacup.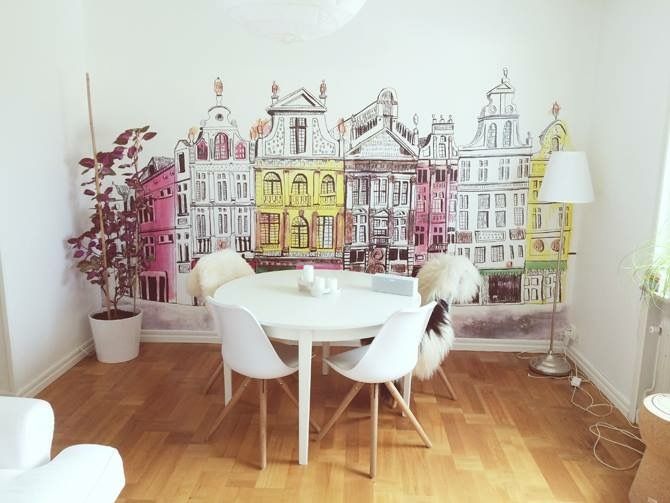 Vinyl can be anything you want it to be. From a simple bold stripe to a complete ocean view. If you're nervous about using paint or making a permanent change to your space. Look into vinyl options instead! It gives you all the style with minimal risk and a fraction of the cost.