I LOVE the look of Restoration Hardware, but it is too expensive for my budget. Here are some amazing DIY home decor projects to get the same look, at a much lower price. These projects are unbelievable!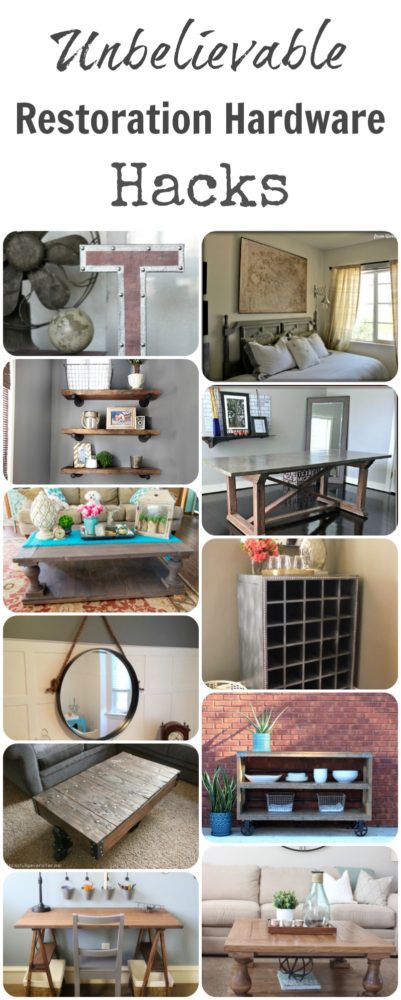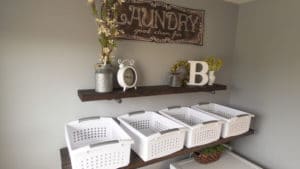 DIY Easy Restoration Hardware Shelf
These shelves were made in an afternoon and cost a fraction of the cost of Restoration Hardware shelves. I love the industrial look.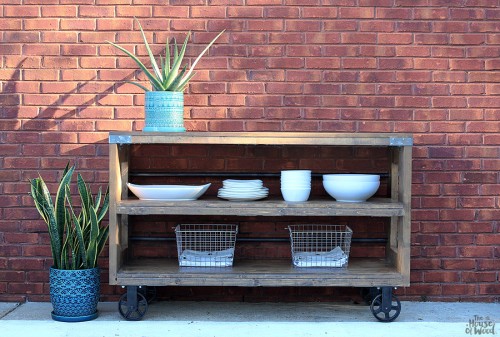 Restoration Hardware Inspired Wood and Steel Console
This decor project is so convenient outside or inside your home. Wheels make it easy to store for the winter.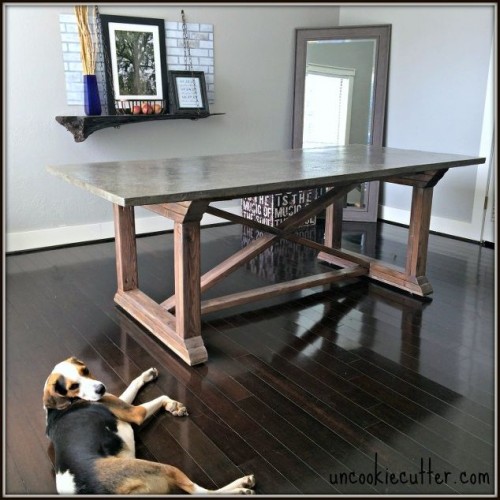 Restoration Hardware DIY Concrete Top Table
Concrete table tops are so the new thing. They are easier than you think and boy are they durable. Make sure you follow the instructions to seal them correctly.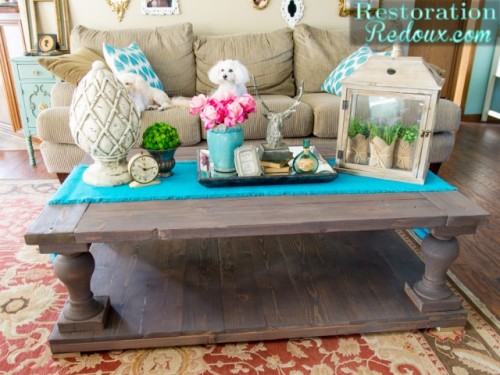 DIY Restoration Hardware Coffee Table
This table is on sale for $1035. Not your price point? You can make your own for $85!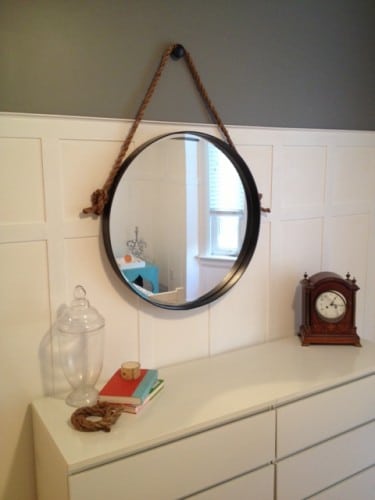 This home decor project would look great in any nautical styled bathroom or bedroom. I love how simple it is to make.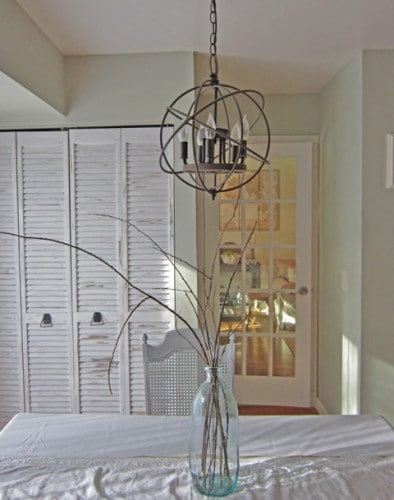 DIY Restoration Hardware Inspired Chandelier
Yes you can make your own chandelier! Hanging kits are found at your local hardware store, and to make this ringed beauty read the tutorial!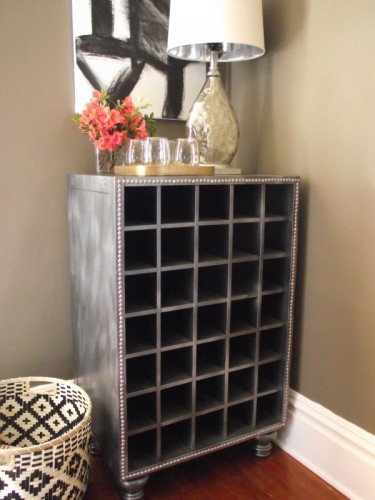 Restoration Hardware Inspired Wine Cabinet
This cabinet doesn't have to hold just wine. It would make a beautiful shoe rack too.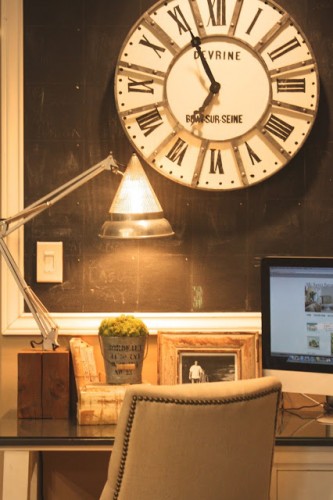 DIY Restoration Hardware Tower Clock
I LOVE big clocks. This clock has a price tag of $1195. Who pays that much for a clock? Seriously? This tutorial uses an existing clock that she painted and decorated with new numbers, but you could make one from scratch. Clock kits are found at your local hobby store, and masonite makes a sturdy yet light weight base for your clock.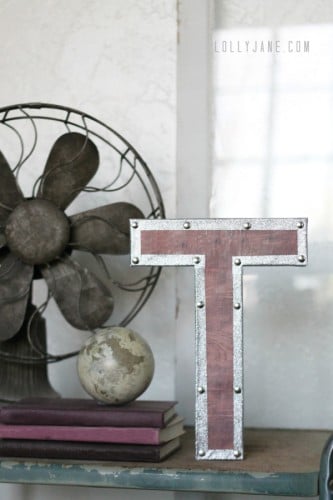 DIY Restoration Hardware Inspired Industrial Letters
You can make these letters for about $6, instead of paying $15 at Restoration Hardware.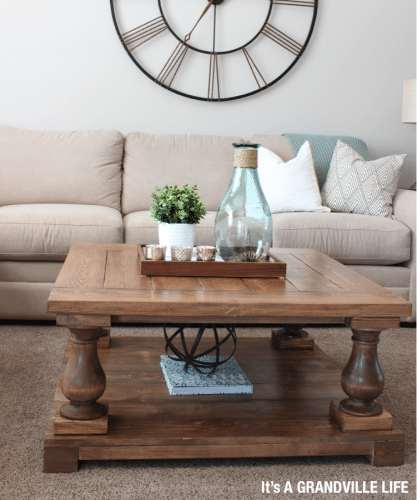 DIY Balustrade Coffee Table Inspired by Restoration Hardware
This is a smaller square version of the previous coffee table. I love both of them, and can't wait to make mine this summer!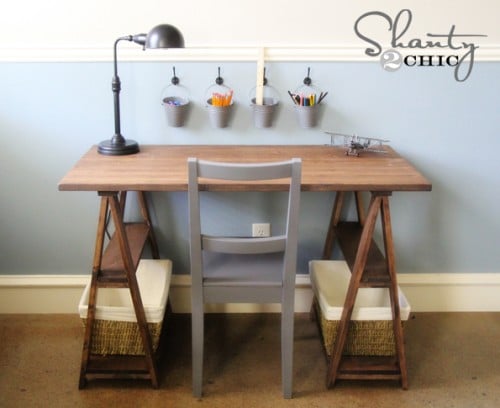 This is surprisingly easy. You can save so much by making your own desk. Please note that this isn't ideal for a large computer and printer. This desk can only handle light weight items such as art supplies.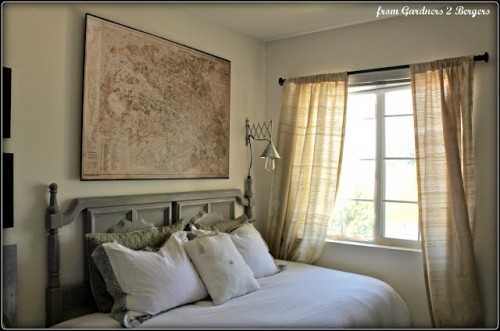 DIY Restoration Hardware Decoupage Map
I love this home decor project. Maps add color and are a unique decor for any home.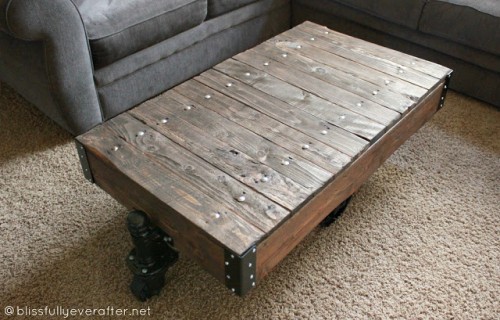 This industrial style coffee table has a great rustic feel, all the while being elegant with those nail heads. I hope this article has inspired you to build and make DIY decor projects for your home.