Who is ready for a DIY kitchen improvement project? I am! I have been in my kitchen much more than regular with this COVID19 and have noticed all the projects I want to do. Touch up paint here, add something there. The extra time on my hands and the warmer weather get me in the mood to make that Home Depot run, and make some changes!
If you too are looking for a kitchen improvement project, I have gathered my most popular articles from the past 7 years. These articles are popular because they are relatively cheap, yet give a big wow factor to the heart of your home, the kitchen.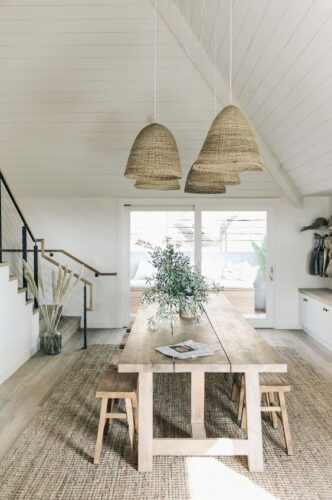 #5 -Painting Kitchen Walls
Accent walls are one of the first things people plan to change in their kitchens. Accent walls are easy to paint and add a pop of color. Check out this easy tutorial on how to avoid roller marks, uneven layers, and create a beautiful wall.
BONUS: If you are looking for wall paneling for your accent wall check out this article:
#4 -Repaint Kitchen Chairs
When my kids were younger I had brightly color chairs, then I wanted elegant black kitchen chairs, with a nice shiny finish, three years later I am back to a walnut stained wood finish….and I itching to start the cycle again by adding color. Chairs are easy to paint and can accent your kitchen nicely matching the color scheme of the room. Check out this 4th popular article on what NOT to do when painting your chairs. I have made all the mistakes for you, and learned exactly what makes the best results!
#3 -Whitewash Kitchen Furniture
This article could work in any room, but the kitchen seems to be the place for white.   Whitewash is popular because it brings the warmth of wood, and the cleanness of white together in a modern farmhouse feel that you can't get with any other painting technique.  Whitewash wood looks great on kitchen tables, china cabinets, side tables, or wall paneling.  Learn the tips and get inspired by these beautiful photos!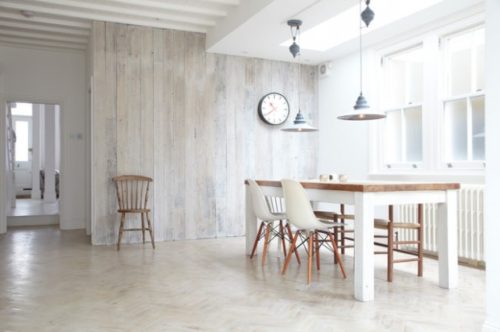 https://paintedfurnitureideas.com/how-to-whitewash-furniture-other-wood
#2- Repaint your Kitchen Table
The kitchen table is one of the most popular painting projects because we use them! The table is the center of the room and painting just this one piece of furniture can change the room's entire look! It doesn't take longer than one sunny day to tackle this project. Check it out!
#1 -Repaint Kitchen Cabinets
This has been my number one article for years! Many reader are surprised that you can repaint cabinets, even laminate cabinets. Just because you can, doesn't mean you should, or at least not before educating yourself. Learn here the most common mistakes and how to avoid them so your painted kitchen cabinets are as beautiful as you pictured!
If your cabinets are laminate, make sure to read this article for special instructions to deal with the plastic coating on your kitchen cabinets:
If you are looking for more, consider the effect of re-organizing your kitchen can make. Sometimes it feels like a brand new room, just because of the arrangement and cleanliness of the space. Check out my sisters organizing blog for the best kitchen organizing tips! (She has organizing articles that will cover your entire home too!)
https://www.livelifeorganized.com/an-organized-kitchen/
As always, if you want to reference this article in the future, add it to your pinterest board!