Crafting isn't for the faint of heart.  Mistakes happen, supplies run out and only the determined DIY crafters finish a project they are proud of.  We learn from each project, and with time we learn the tricks of the trade.  
The following are helpful articles that will give you the extra know-how and inspire you on your next craft project!

5- Homemade Mod Podge Recipes
The most helpful tutorials are those that help you when you are in a pinch. This article has two different mod podge recipes! Whether you have run out of mod podge, and just need a little bit more, or have a big project that you want to save money, here is your answer! Making your own mod podge is far cheaper than purchasing it at a store, and uses ingredients you probably have around your home.
4- How to cut Burlap Correctly
Burlap found in the home of almost every DIY crafter. It adds texture, to a modern design, a personal feel to farmhouse decor and is a cheap canvas to various projects.
…. and it can be so frustrating! If you have burlap continually unraveling, you need our popular article- 5 Ways to Avoid Burlap from Unraveling!
3-How to Paint Whitewash
Whitewash is everywhere and for good reason. It is clean, crisp, and works with nearly every interior design. Tackle that next whitewash project with this ever-popular article: 7 Tips to Whitewash Furniture. Whitewash is easier than you think and can give character to a plain design.
2- How to Paint Pallets
This one is a three-fer! Pallets provide free wood, that can then be changed into hundreds of craft ideas! Popular pallet ideas lead our readers to visit one of the three helpful articles. Check them out if wood in your near craft future!
1- Painted Glass Crafts
Painted glassware, windows, vases, plates and jars make unique decor and thoughtful gifts. People get that, they want to make something useful… And that is why this tutorial is our number one read crafts article!
Never painted glass?  Believe me, with the right equipment you can make something beautiful!  Check it out here: https://paintedfurnitureideas.com/what-to-know-before-painting-glass/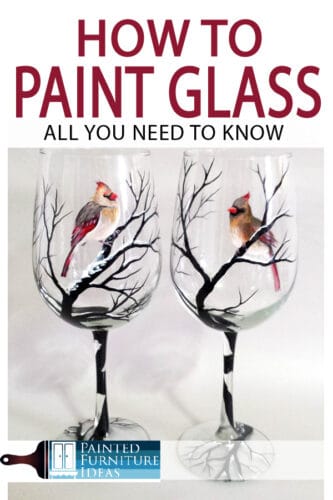 I hope these links will take you to the information that you need on your next craft project! Share any projects you make below, and comment with any questions you might have.