Storage is so important to any homeowner.  We keep buying things, yet our space doesn't grow.
Make the most out or your pantry, closets and home with these genius storage hacks!  You will have more space which will make for a cleaner home.  Lets do this people!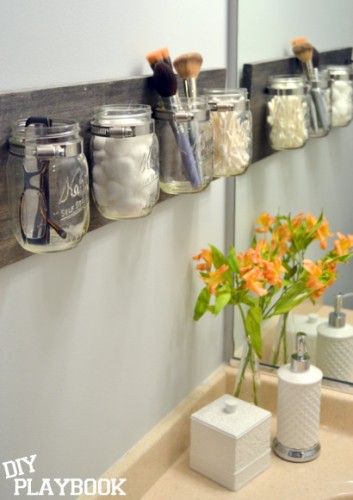 How to Create a Mason Jar Organizer
We have all see this idea, now read the original post to learn how to save money with this cheap organizing bathroom tip!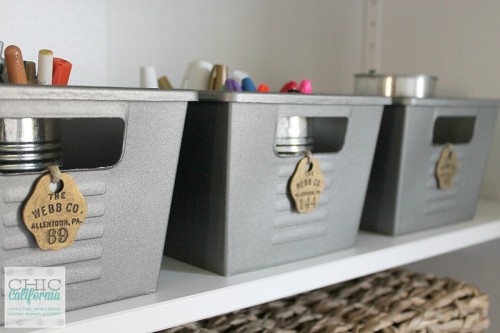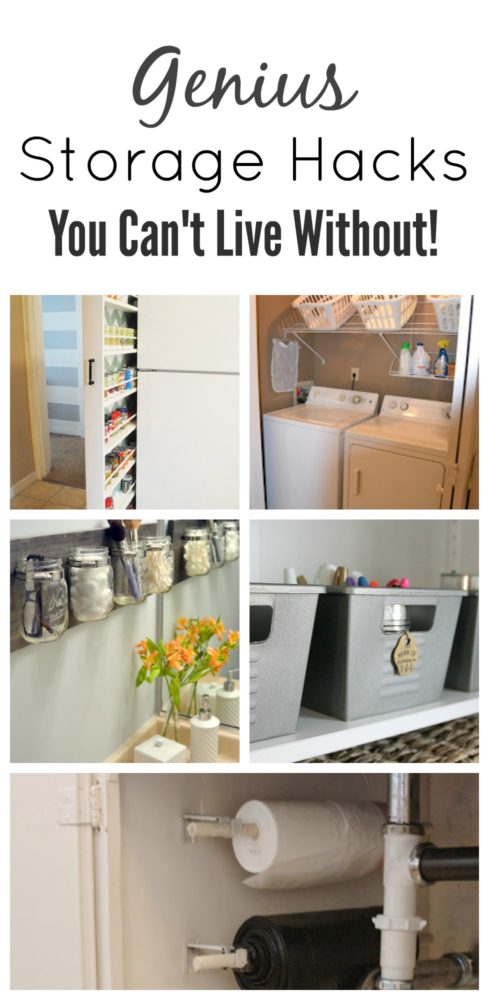 DIY Dollar Store Vintage Locker Bins
Silver spray paint those cheap neon dollar store bins.  These work great on any shelf or closet where you have lots of little things to store.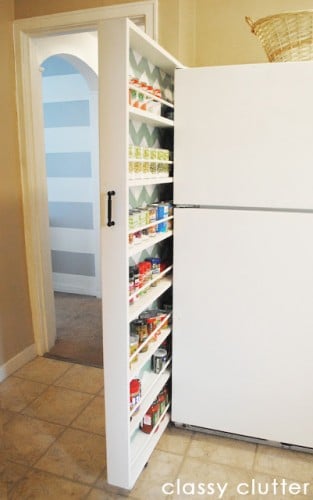 DIY Canned Food Organizer Tutorial
We all need one of these!  Spices kept near the fridge will free up an complete cupboard in your kitchen.  Before you go crazy with this tutorial see  how many small bottles you have.  If you don't have very many make this but shorter.  Thin cookie sheet and baking pans could take up the other space.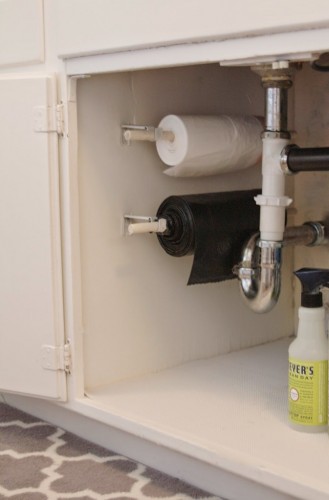 Easy to do- you have no excuse!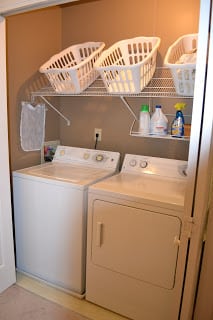 I love these shelves!  I couldn't find them at my local hardware store, but amazon sell them.  Seriously what doesn't amazon sell.  This tutorial does require a little creative DIY talents so if you aren't super  handy find someone who is to help with the installation.
For more organizing tips check out:
Clever and Brilliant Ways to Organize Your Garage
The Coolest Kitchen Organization Ideas