Ralph Lauren is beautiful.  We all know this, but why should we have to buy overprices items to have a beautiful home?
Here are some of my favorite Ralph Lauren Inspired Home Decor Knock-Offs! With some time and effort you can make DIY Home decor that is beautiful.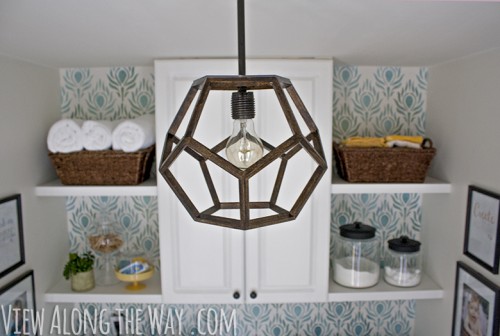 Ralph Lauren Inspired Pendant Light
Complete measurements and  photos teach you how to make this $440 Ralph Lauren Light.  Don't you just love how DIY home decor saves money?  This is beautiful!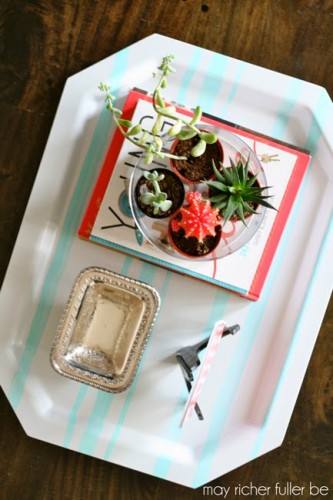 Ralph Lauren Inspired Striped Tray
DIY Home decor doesn't always have to be big furniture.  Little accents like this tray add color to a room.  Simply spray paint your tray white, and after it has fully cured (2 days) use painters tape to create straight lines.  (this tutorial says to eye ball it, but I know my hand isn't as steady as I like it, so I use tape).  Paint on the color you desire with a simple brush.  Too easy!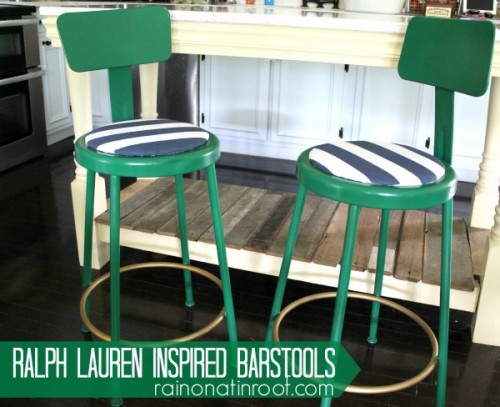 Ralph Lauren Inspired Barstools
I love repainting barstools.  They are a great DIY home decor project because they require very little money and effort.  For more barstool ideas check out this article: 20 of the Best Barstool Makeovers.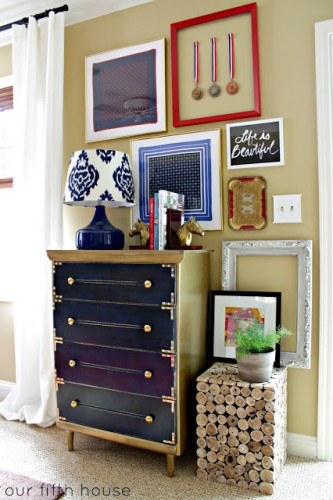 DIY Ralph Lauren Inspired Chest of Drawers 
These navy and gold drawer turned out so beautiful.  This dresser is a beautiful Ralph Lauren inspired makeover that again cost a fraction of the cost.  It adds so much color to the room as well!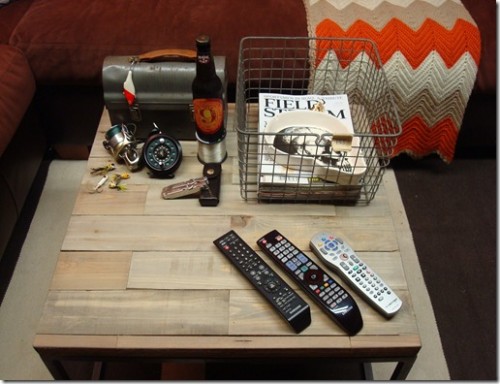 Ralph Lauren Inspired Brickmaker Table
These wood panels are beautiful!  I love repainting wood but sometimes I like the wood grain to shine.  This DIY home decor project like many others is simple and cost effective.
(Visited 6 times, 1 visits today)