Over time, I have run into lots of different problems with furniture pieces that I have redone. Here are some of the quick fixes I use for problems.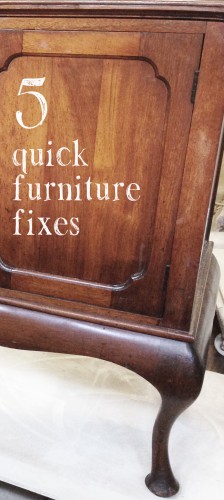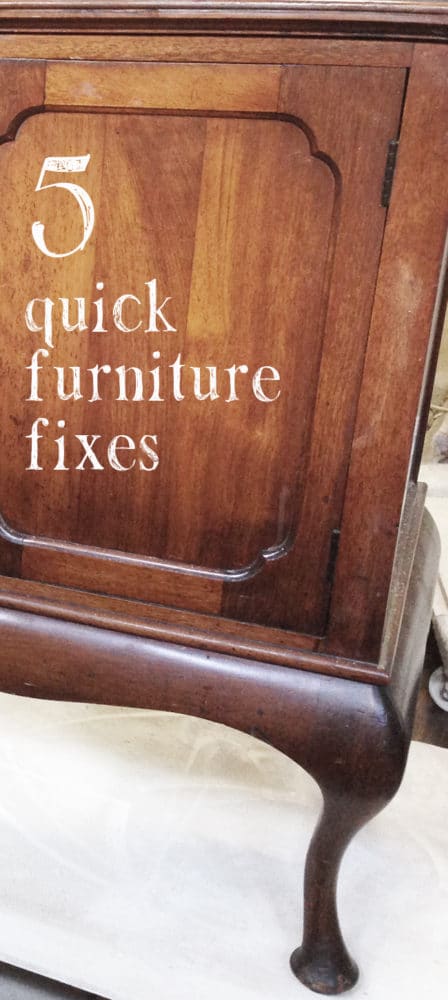 Antique Drawers That Don't Slide Easily – Lightly sand the bottom of the drawers, where the friction is and then apply some clear wax to that part of the wood.  That should help smooth out out the sliding and make it less rough.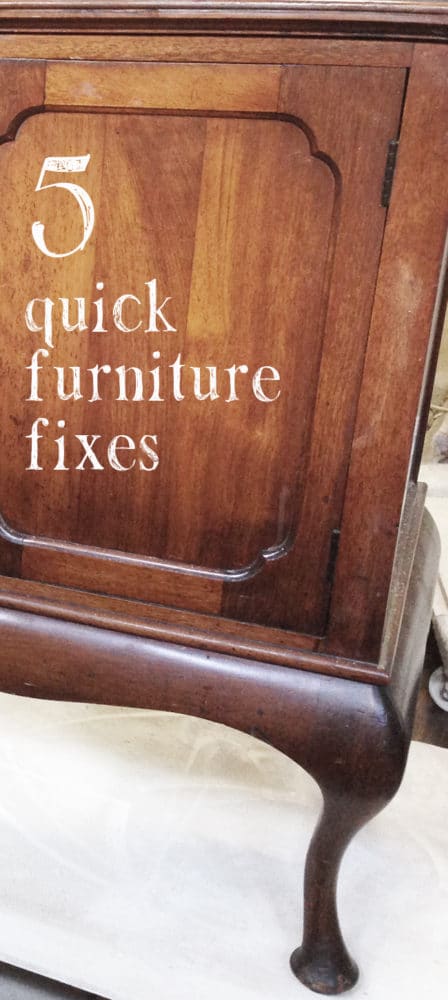 Uneven Legs/Imbalanced – If you furniture piece is rocking side to side or back and forth a little because of unevenness in the legs, the best quick fix is to apply little sticky furniture pads to the bottom of the shorter legs until they are evened out.  You can buy these little circular pads at any local hardware store.

 Drawer Handles/Pulls Not Standard Sized – You may want to switch out the drawer pulls for something newer and then realize that the hole spacing is not a standard size.  My quick fix is to fill the existing holes with wood filler (the hardening kind) and then drill new holes that are 3″ apart.

Dings/Scratches/Dents – My favorite wood filler for dings, scratches and dents is JB Weld's Kwik Wood putty.  It hardens quickly to a sandable surface.   Make sure to fill the hole a little above the surface and then sand it flat. (I have no affiliation with this product).

Broken/Missing Drawers – If you love the piece but it has a drawer that you would have to practically rebuild to save, there are a few things you can do.  You can either remove the drawer and use the space to create a small shelf or another thing you can do is use wood glue around the sides of the drawer front and seal it in place, so that it looks good, but is basically for looks and not for use.