Everyone has a pantry, big or small, and we all need to organize it so that we can get the most out of our space.  When I moved into my existing kitchen I hated my pantry, I gave it my evil eye each time I open its door.  Looking around at all the junk I stored in it I realized I was letting my pantry be over run with non food things.
With some helpful advice from these pantry storage ideas I was able to love my pantry again.  It is clean, organized and easy to find what I need.  Truth is, there are so many pantry storage ideas online.  Here are the best!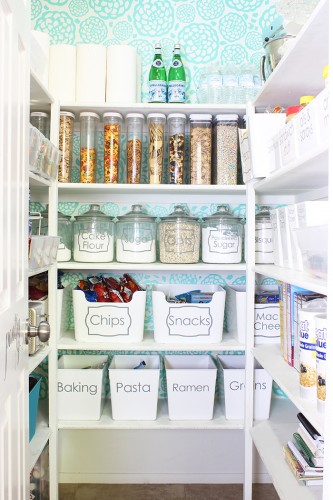 I love an organized pantry with its cute jars with matching labels.  If you want those jars,you will find them here
. You can also get the Tall Food Containers
 in a 3 pack, and these containers have pour spouts!  I aboslutely love them!
How to Organize Your Pantry and a Pretty Pantry Makeover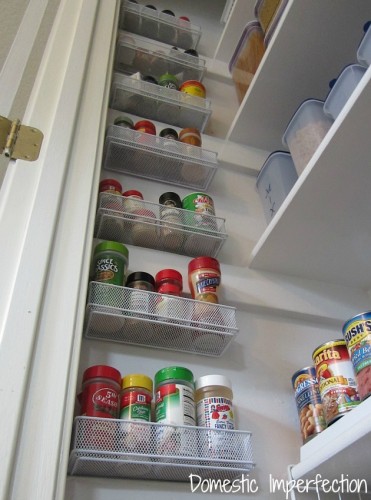 In this pantry she has use every inch of her closet, even the side walls.  You will need these Wall Mount Mesh Rack here
.
Turn tables are not only for the one corner cupboard.  You can use them in your pantry, and more than one!  Amazon has a great Twin Turntable
 or you can pick up some individual turn table
s.  These will give you so much more room in your pantry, you will love your kitchen again!
DIY Kitchen Pantry Organization
Commandstrips and dollar store organizers made this happen.  Make it happen in your house today!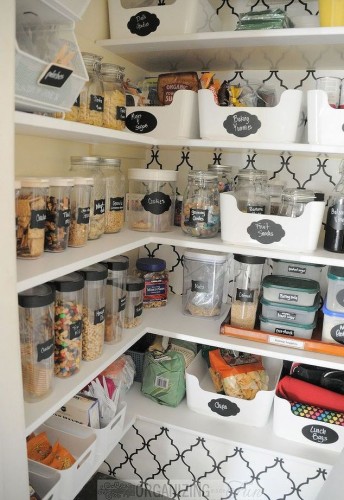 Not only do I love the containers, but the fun contact paper against the walls.  Make sure your design is very basic or your pantry could look messy.
Fabulously Organized Kitchen Pantry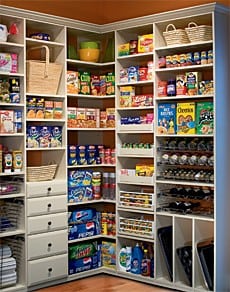 How I wish I had her shelving!
Organizing and Storing Your Stockpile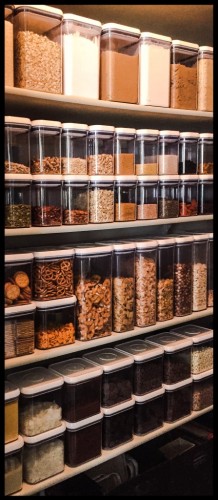 Seriously, is this not beautiful.   I love it!  If your feeling fancy enough you can get these Rubbermaid Brilliance Food Container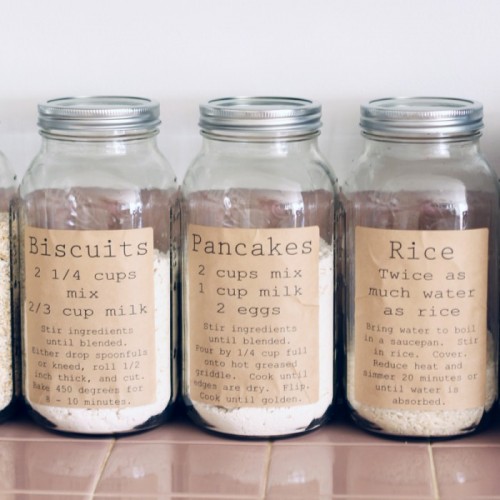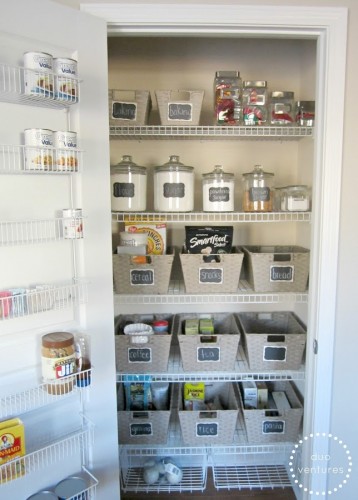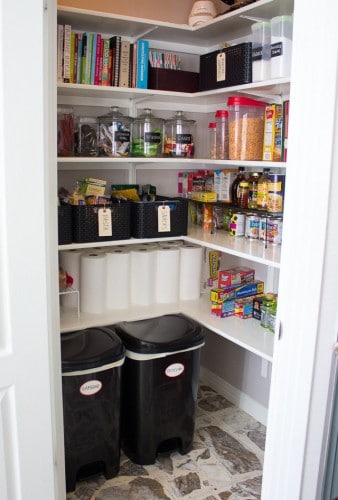 10 Simple Steps to Organizing Your Pantry