Patterns are one of the most impactful ways to create a statement piece. A checkered table, striped chair, or plaid dresser demands attention and looks beautiful. Sometimes a patterned piece is just what you need to make the space pop, particularly if you're working with a small area. Painting with patterns is a great option because if you get bored or want to try something different – you can simply paint over it!
Here are five simple patterns with easy ways to make them perfect on your first try: 
Lace
Using lace is a great way to create a custom piece with the least amount of effort. If you have lace on hand you can use it like a stencil, and use spray paint to get tiny details on your project. Using lace as your template will create a light, flowy antique feel to your room that gives it a sophisticated feel that gives a nod to elegance.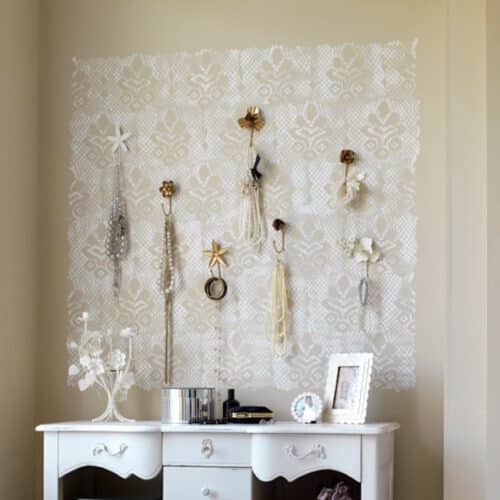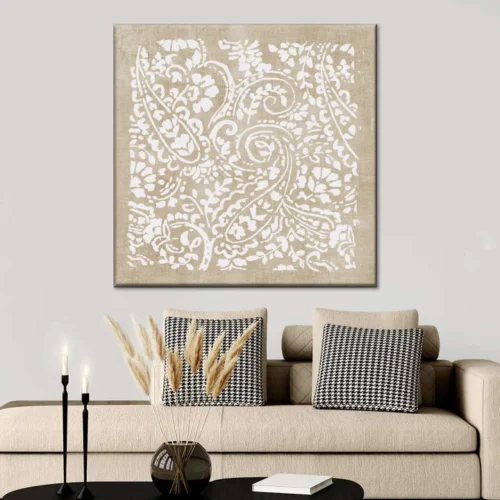 You can also purchase painting stencils with a lace pattern if you want a sturdier template for a larger project that requires multiple uses. These stencils may lack the authentic lace feel but they make up for it in crisp lines and uniformity.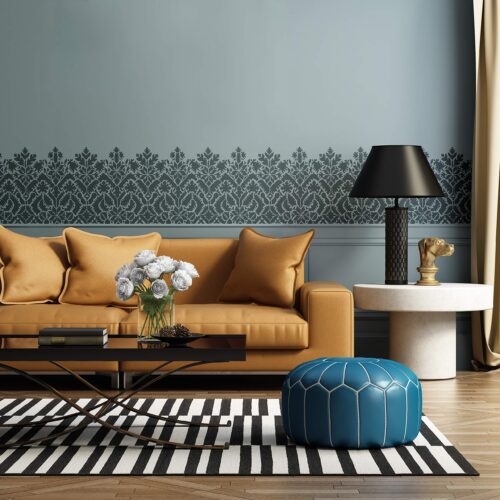 Diamonds
Diamonds are a very versatile design pattern and are making a big comeback in home decor. Diamonds can be big, small, monochromatic, bright colors, and look great on dressers, tables, or a painted area rug. Painter's tape can easily be used to create a diamond or a checked pattern. Or you can use a stencil like Tracyfancy.com used in this dresser below. She did a beautiful job of transforming an old dresser into a whimsical french vanity. She used a harlequin stencil to paint the "mermaid tail" colored table top. Absolutely beautiful!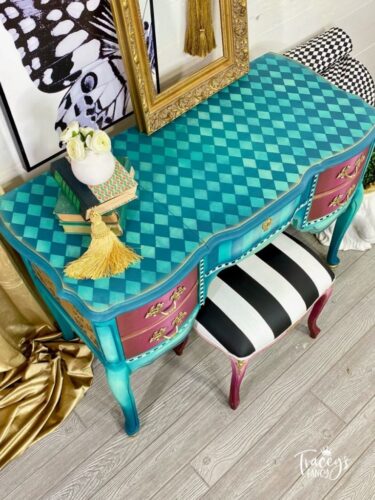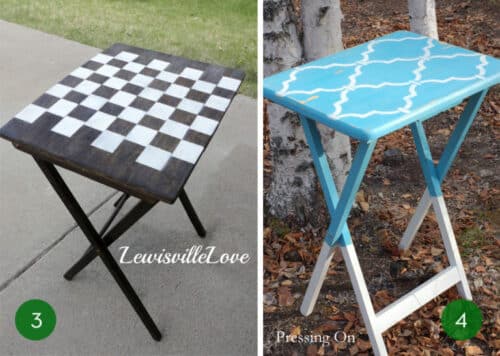 DIYers have taken diamonds to even simple projects that can be completed in an afternoon. LewisvilleLove has a great tutorial about how to create the checkerboard table by using the painting table to mask the areas she didn't want white, and then quickly spray painted her exposed table white.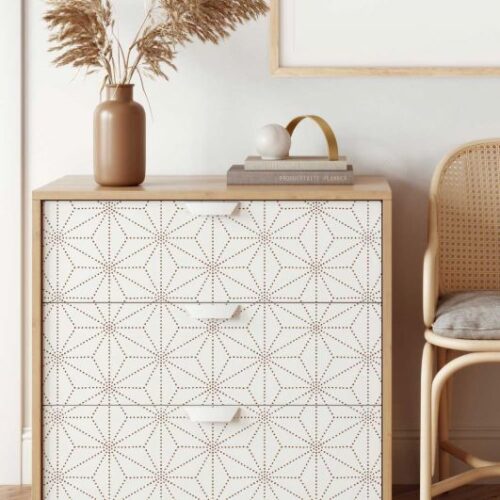 Herringbone
This is a trendy pattern that looks difficult, but it can be very simple. This herringbone pattern is made using painters tape and absolutely no math! (thank you!)  Thriftyandchic has a great tutorial showing you start to finish how to achieve this look.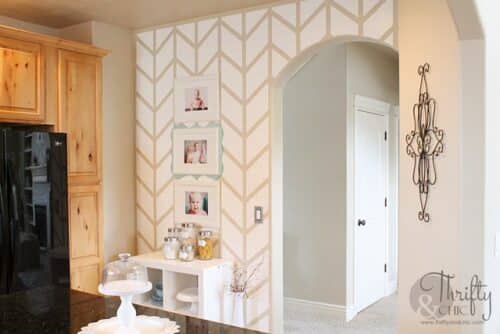 Inlay Patterns 
For inlay patterns with multiple patterns, you have to use stencils! They not only make it very easy, they also naturally help you stay in line with straight lines. Stencils may seem intimidating, but they are very user-friendly and create beautiful results. This dresser from Girlinthegarage is a basic wood dresser, but a little hardware paint and a beautiful stencil transform it into a custom piece of furniture.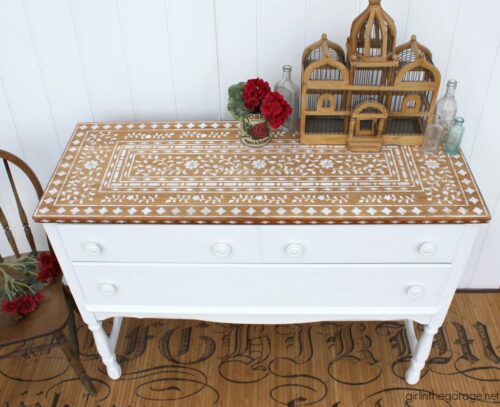 Look at these other beautiful stencil based painting projects! Etsy is a great website to find a large variety of stencils.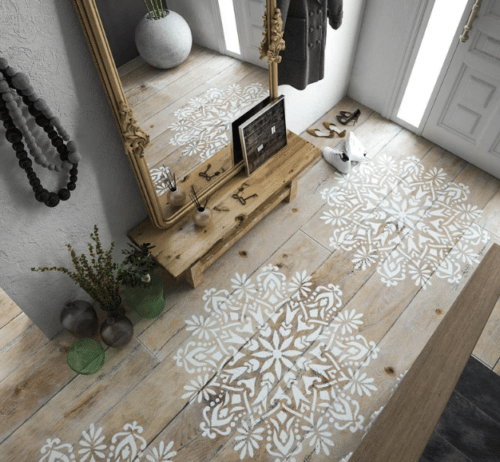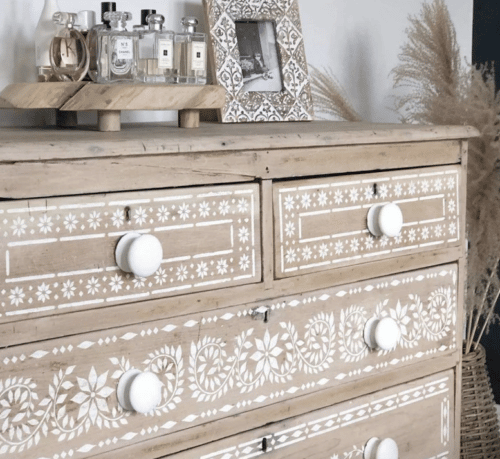 Freehand
Don't freak out. Freehand drawing is not always impossible. Pick something you know how to draw – maybe it's letters, flowers, or simple straight lines. The beauty of freehand is that you can draw it out, with a pencil, practice, and erase if needed. This new yorker style dresser was created by coloursaturatedlife.com who simply made a sketch and then transferred it to her piece using white paint and a little creativity.