Painted Furniture Ideas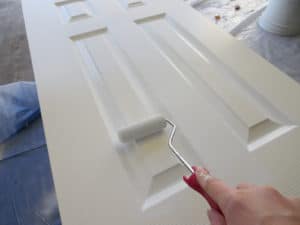 Use a primer to coat the door and allow it to dry completely. Then run sandpaper over the primer to ensure you have a smooth finish. If necessary, you can do another coat of primer to smooth out any bumpy areas.  
Start painting the detail areas with a brush, and then use a small roller for the flat panels. You will likely need at least two coats of paint to achieve a smooth and professional finish. Allow the door to cure completely, and reattach the hardware. If your hardware it outdated as well, use a metallic finish spray paint to update that as well! Painting your front door doesn't take long, and is a low cost upgrade.  If you have any questions, please ask!  Post any pictures of your front door when it is done, I love to see DIY projects from readers.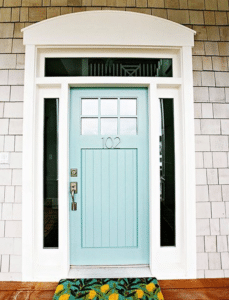 If you want to replace your old front door check out this article: 3 Ways to Repurpose an Old Door .