Hand painted Christmas ornaments are one of the most beloved traditions and gifts of the season. Everyone loves to get an ornament that means a little bit more. All hand painted Christmas ornaments start with a basic ball ornament you can find at any home décor or hobby store.
Even the dollar store has decent options, a bonus of the dollar store is most of them are plastic (read: unbreakable!).  To make paint really adhere to any glass ornaments you need to use enamel paint.  There are many brands to choose from when it comes to enamel paint (Folk Art, Americana, etc).  This paint  dries to a hard finish, with a glossy finish.  If you are painting on a plastic ornament, use can use laytex tole paints.  
Make sure you clean the ornament before you begin.  I use windex with a rag (paper towels will add dust) to clean it.  Follow instructions on you paint.  I like to have wet q-tips close by so if I smudge the paint I can quickly fix it.  If you are using enamel paint you can bake it at 350 degrees for 20 minutes to let is cure quicker and set the paint.  I hope you enjoy these great ideas. 
For babies first Christmas, this is such a beautiful way to remember how tiny they once were. Make several and give them to grandparents too. Especially grandparents who live far away will love seeing tiny toes on their tree all season long.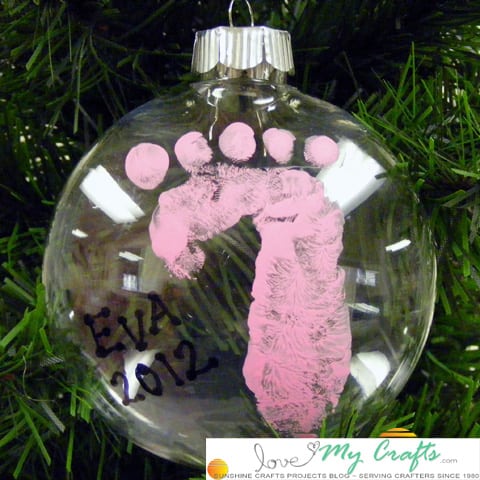 Gift handmade ornaments by personalizing them to match the recipients interests. If you have a Star Wars lover in the family, this ornament is perfect! You can do similar idea with other movies, music, favorite books, etc.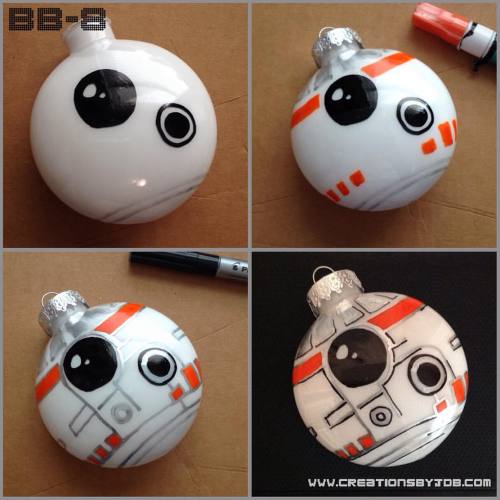 These darling reindeer heads started out as fingerprints. This is such a fun idea for kids of all ages to get involved and create something beautiful.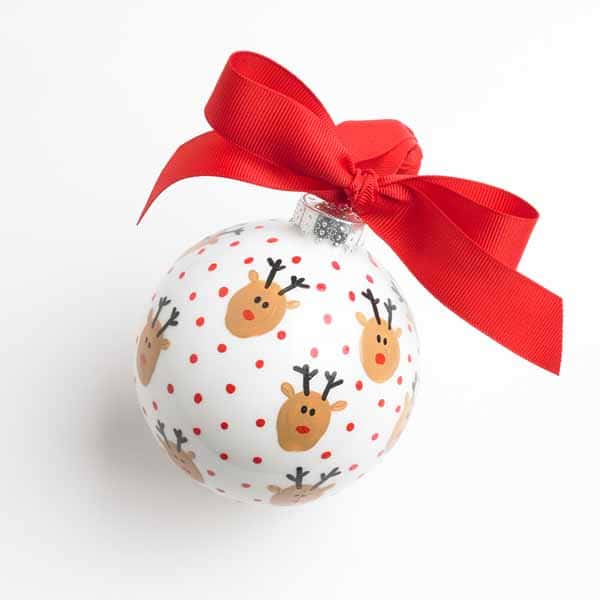 If you're looking for a little more than just a fingerprint, you can use handprints to make a snowman family. Use colored balls and white paint to create the handprints, then embellish with smiley faces and perhaps a hat or scarf for your snowman family.

For a slightly more elegant homemade ornament, consider adding sprigs to the outside of the ornament. Create a beautiful snow glass look with spray paint or glitter and add a 3D embellishment for a more sophisticated style.
Get the whole family involved to create a handmade ornament that includes everyone's fingerprint from that year. This is a simple salt dough tree that is inexpensive, versatile, and easy to make.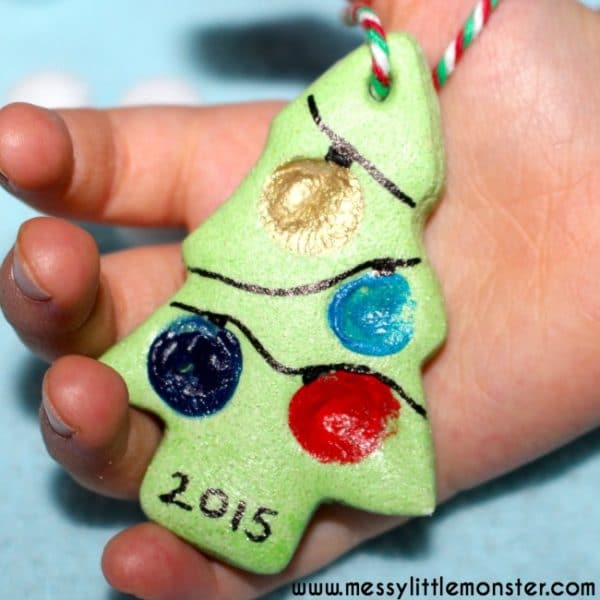 Painting the inside of a clear bulb makes a beautiful effect that is easier and less messy than other methods. For this water-color look, use gallery glass window color and a few drops of water inside the clear glass ornament, turn to coat and let dry.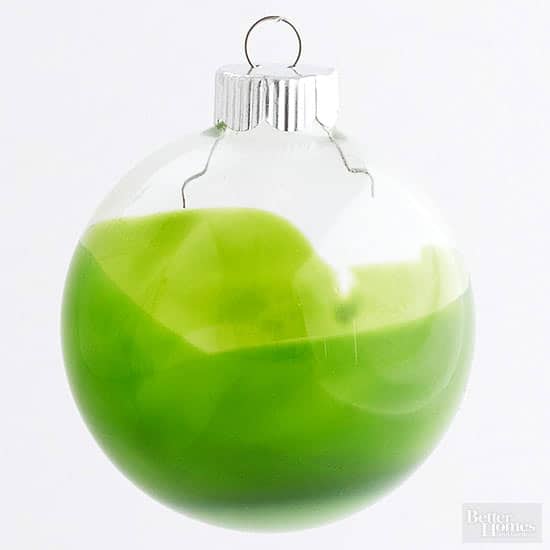 if paint isn't your thing, consider decorating ornaments with a little bit of ribbon instead. Use various shades and textures to create beautiful color combination that will make your tree pop.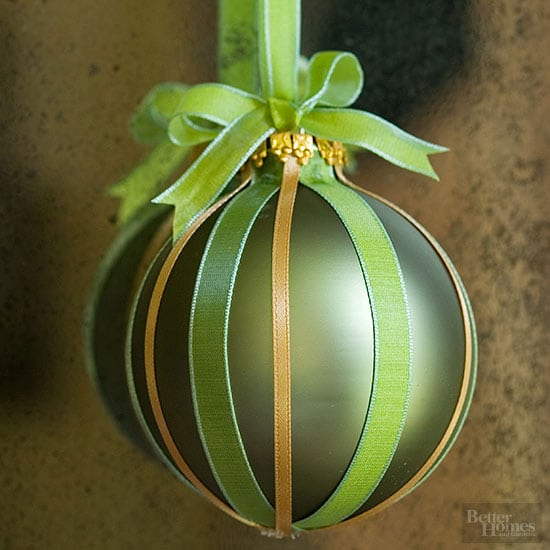 Love these ideas?  Pin them!